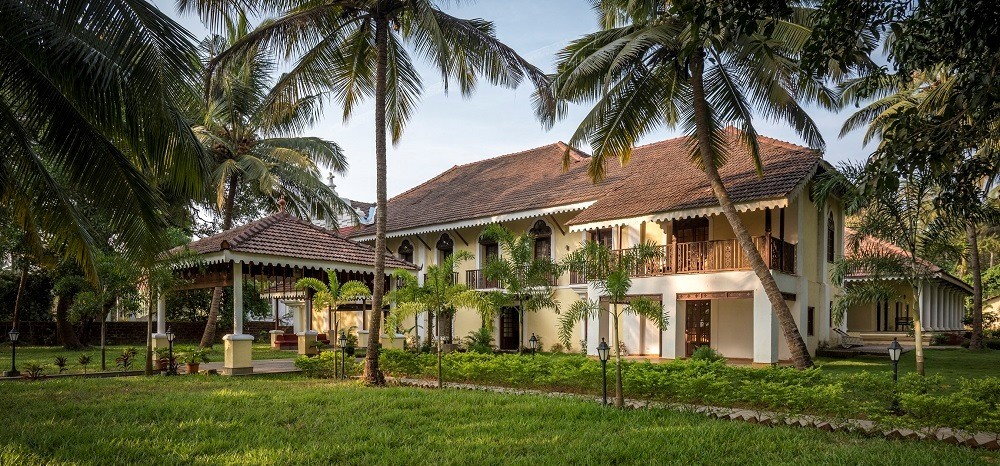 Bildnachweis: Postcard Cuelim
Former Oberoi Group president, Kapil Chopra, has returned to the hospitality market with the launch of The Postcard Hotel.
The brand will offer intimate luxury hotels, aimed at the bold and the ambitious, with destinations by the sea, in the mountains or in jungles rich in wildlife.
Chopra, who stepped down from a long career with Oberoi last year, told Breaking Travel News: "There was a big gap in the way luxury hotels in resort destinations operated and we felt that travel needed to be experiential and transformative, somehow most of the hotels were focussed more on the product than the experience.
"That made us think and come up with a hotel brand that was experiential yet more luxurious and intimate than any other hotel in that city."
The Postcard Hotel has announced the opening of three luxury hotels to date, spread across neighbourhoods in Goa.
The Postcard Moira is nestled in one of the four heritage villages of the Indian state, while The Postcard Velha is surrounded by 300 acres of virgin coconut plantations in old Goa.
Further south, in keeping with its proposition of taking travellers back in time, The Postcard Cuelim houses a 350-year-old chapel overlooking lush green paddy fields.
Chopra continued: "Transformative experiences and local community are at the heart of The Postcard Hotel's offering.
"At each of our intimate hotels, the experiences are crafted with respect for your time and to indulge all your senses.
"We wanted to be customer-centric, but every brand says that, so we decided to live those values by throwing the policy book out of the window.
"With no set check in and check out times, anytime breakfast, no buffets or sugary welcome drinks, at The Postcard all affairs are authentic, paced to your comfort and with immersions in the local community."
The Postcard Cuelim is now welcoming guests in Goa, India
The Postcard Hotel team is committed to building and operating 50 hotels in the next five years.
In the next 12 to 18 months, The Postcard Hotel will be present in seven more destinations across the India, from Ravangla in Sikkim to Trasi by the Arabian Sea.
Chopra added: "We wish to deliver luxury hotels for the modern audience but bring back the romance and charm of sun kissed holidays.
"We want it to be rich in its experience but also want it to be simple and pure.
"We believe our guests want to stay in a place where the hotel does the thinking for them, where the hotel gets the simple things right while at the same time offering fantastic spaces for them to relax, meet likeminded people and feel the local culture.
"This is why, we handpick our locations and our hotels, so that our guests have a different experience whether they are in Goa or overlooking the snow-clad Himalayas."
Artikelquelle : http://www.breakingtravelnews.com/news/article/chopra-launches-new-postcard-hotel-venture-in-india