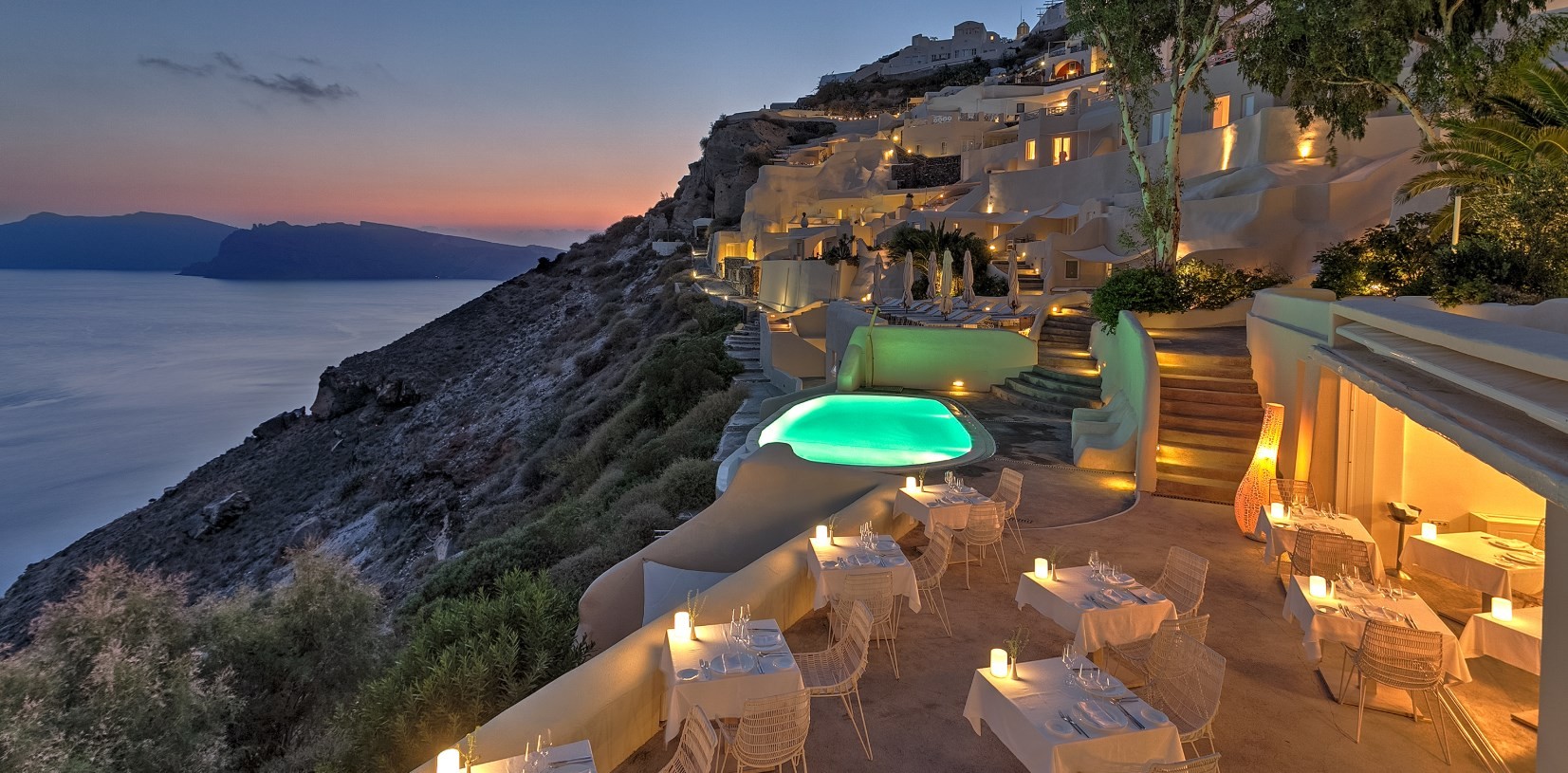 Marriott International, Inc. (NASDAQ: MAR) has signed an agreement with Assila Investments to bring its Luxury Collection brand for the first time to the Kingdom of Saudi Arabia. Situated in the heart of Jeddah, Assila Hotel is anticipated to join The Luxury Collection's portfolio of more than 100 world-renowned hotels and resorts in 2020.
"We are thrilled to have Marriott International manage the beautiful Assila Hotel, under the Luxury Collection brand," said Bader Alissa, CEO, Assila Investments. "This only affirms Assila Hotel's position as a premier luxury hotel in Jeddah."
"We are delighted to announce plans for the first Luxury Collection property in Saudi Arabia, in collaboration with Assila Investments," said Alex Kyriakidis, President and Managing Director, Middle East & Africa, Marriott International. "This deal signing supports our plans to further diversify our footprint in the Kingdom while enhancing our overall luxury portfolio in the region."
Assila Hotel features 210 guestrooms, including a 590 sqm Royal Suite, and 94 apartments. It comprises multiple food and beverage venues, including a Café Lounge and Argentinian and Mediterranean specialty restaurants. The hotel also includes a 348 sqm ballroom and nine meeting rooms, as well as full-service recreational facilities such as a spa, fitness center and squash courts.
The hotel is situated on Prince Mohammed Bin Abdulaziz (Tahlia) Street, on the main commercial and retail strip of the city and within close proximity to the Corniche and many of the city's landmarks. The site is also within five kilometers of the planned 'New Jeddah Downtown' development, a mixed-used project on Jeddah's five million square meter waterfront anticipated to launch in 2022. The waterfront corniche is expected to include residential, cultural and retail spaces.
This signing of Assila Hotel under The Luxury Collection also underscores Marriott's growing luxury portfolio in the Middle East, where the company now has more than 30 open luxury hotels, including The Ritz-Carlton Riyadh and The Ritz-Carlton Jeddah.
For more information visit https://the-luxury-collection.marriott.com/
About Assila Investments
Assila Investments, a closed joint-stock company, is a diversified holding company with interests across various industries, including banking, food, hospitality and real estate.
About The Luxury Collection® Hotels & Resorts
The Luxury Collection®, part of Marriott International, Inc., is comprised of world-renowned hotels and resorts offering unique, authentic experiences that evoke lasting, treasured memories. For the global explorer, The Luxury Collection offers a gateway to the world's most exciting and desirable destinations. Each hotel and resort is a unique and cherished expression of its location; a portal to the destination's indigenous charms and treasures. Originated in 1906 under the CIGA® brand as a collection of Europe's most celebrated and iconic properties, today The Luxury Collection brand is a glittering ensemble, recently surpassing 100 of the world's finest hotels and resorts in more than 30 countries and territories. All of these hotels, many of them centuries old, are internationally recognized as being among the world's finest. For more information and new openings, visit theluxurycollection.com or follow Twitter, Instagram and Facebook. The Luxury Collection is proud to participate in Marriott Bonvoy, the new name of Marriott's travel program replacing Marriott Rewards®, The Ritz- Carlton Rewards®, and Starwood Preferred Guest® (SPG). The program offers members an extraordinary portfolio of global brands, experiences on Marriott Bonvoy Moments and unparalleled benefits including earning points toward free hotel stays and nights toward Elite status recognition. To enroll for free or for more information about the program, visit MarriottBonvoy.marriott.com
About Marriott International
Marriott International, Inc. (NASDAQ: MAR) is based in Bethesda, Maryland, USA, and encompasses a portfolio of more than 7,000 properties under 30 leading brands spanning 132 countries and territories. Marriott operates and franchises hotels and licenses vacation ownership resorts all around the world. The company now offers one travel program, Marriott Bonvoy™, replacing Marriott Rewards®, The Ritz-Carlton Rewards®, and Starwood Preferred Guest®(SPG). For more information, please visit our website at www.marriott.com.
Artikelquelle : https://frama.link/CRZYfRaG