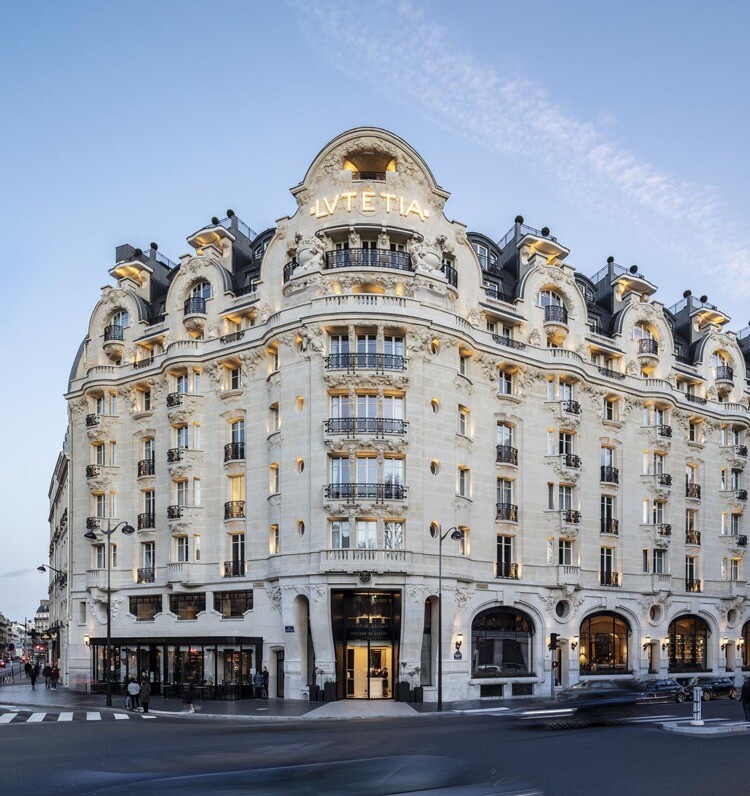 Earlier this year, we were honored to be invited by our partners from the prestigious Glion School to co-organize their Luxury Summit in Paris at the iconic venue of the Lutetia Hotel. During this event, we organized a challenge focused on marketing collaborations between the iconic hotel hosting the event and major luxury brands. Among many high-quality submissions, the ideas presented by Amance Panisset, Chloé Gauthier, and Lucie Tournadre appeared to us to be the most innovative and captivating.
Today, we invite you to learn more about these young talents, their journeys, and what excites them about the luxury industry in the "roundtable discussion" that Lucie, Amance, and Chloé have kindly granted us.
Vendom Talents - What does luxury mean to you?
Amance Panisset - Luxury can have several definitions. In my view, luxury is primarily a state of mind. It is most often associated with needs that go beyond essential necessities. Synonymous with refinement, exceptional quality, history, and exclusivity, luxury, for me, represents the epitome of the nearly unattainable at its peak.
Chloé Gauthier - As for me, I associate it with a sense of desire and longing linked to value. This value can be sentimental or financial. The luxury sector represents something unique and beautiful to me, manifesting itself as art. This form of luxury art expresses itself in two aspects: it can be enduring or ephemeral. I associate a durable luxury product with craftsmanship and aesthetics, making it precious. On the other hand, an ephemeral luxury product evokes something temporal, providing a unique pleasure in the present moment and becoming a memorable experience.
Lucie Tournadre - Certainly, luxury is a state of mind, and everyone can have their own definition. For me, luxury manifests itself through exceptional creations that stand out for their rarity, meticulous attention to detail, and the use of high-quality materials. They symbolize status, success, and creativity, offering unique and pleasurable experiences.
A.P. - I also believe that luxury can be distilled into very simple aspects of life, and this lifestyle or attraction can differ from person to person. For some, owning a luxury accessory allows them to feel integrated into the very exclusive world of luxury. For others, once attained, luxury no longer holds the same value. I believe there is a balance between these two perspectives, and ultimately, everyone possesses a very personal definition of luxury.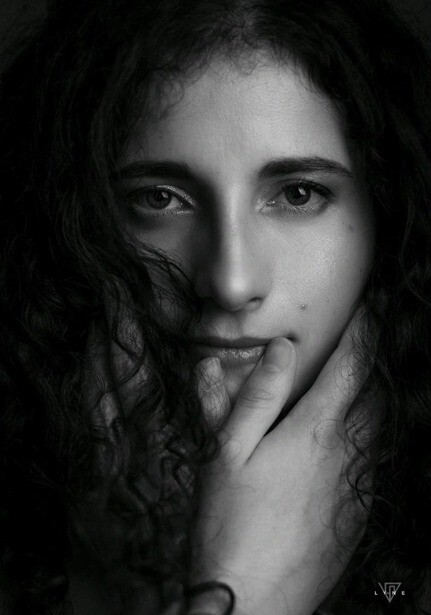 Chloé Gauthier
V.T. - What initially drew you to the luxury industry, and what motivated you to pursue a career in this field?
L.T. - What attracted me to the world of luxury is the demand for excellence and attention to detail. Craftsmanship and precision are values that resonated with me immediately. It's a universe that I am passionate about, and I want to continue evolving in this industry, which is both rewarding and fascinating.
A.P. - What particularly motivates me is the excellence brought to each service, each offering. The care, precision, and technical skills with which each luxury piece is crafted, or the extreme precision with which a service is provided, fascinate me. As a former neonatal intensive care nurse, I have a special appreciation for meticulousness and perfect work. What truly attracts me is the attention to detail. Every element is carefully considered, and nothing is left to chance. It is precisely this that contributes to creating a perfect, tailored, and personalized product or service.
C.G. - For me, it's a whole context, including my family background. Since my childhood, the luxury sector has always drawn me in. My grandmother worked for several years at Pommery, which was owned by LVMH at the time. Other family members have worked for various groups such as Hermès and Le Printemps. As a child, I loved princess dresses, and in Disney's 'Beauty and the Beast,' it was Belle's golden dress that fascinated me the most. This passion for beautiful dresses materialized in creating small dresses for my Barbie dolls. The dresses for my dolls were inspired by 'Dancing with the Stars' dancers.
In 2018, I visited the magnificent exhibition 'Christian Dior, Designer of Dreams' at the Musée des Arts Décoratifs. It was a revelation regarding the work in the fashion sector. Today, my motivation to work in the luxury sector remains intact. I adore fashion, especially haute couture: touching the fabrics, seeing the sketch materialize into the final product, and talking to artisans are magical moments.
V.T. - Can you describe your work experience in this sector? What valuable lessons have you learned?
C.G. - During my internship at Maison Christian Dior Couture, I attended sketch presentations. I was fascinated seeing the pieces ready for the showroom and the presentation. Walking through the workshop and glimpsing the designs being created for special orders fueled my motivation and was an unforgettable experience. I discovered that each person had an essential role within a Luxury House, and the craftsmanship and talent of the artisans are simply incredible.
A.P. - On my side, I learned that analysis is a key element. Being able to have a keen eye and critical analysis skills to provide the best service or examine a product is essential in careers related to the world of luxury. From my experience, I also understood the importance of self-reflection. This industry is very rigorous, with well-established codes to follow. Self-reflection is essential to adjust one's professional practice and deliver service of exceptional quality in line with the demands of luxury.
L.T. - I had the opportunity to do an internship at Van Cleef & Arpels as a sales assistant at the Galeries Lafayette corner. During this experience, I had the opportunity to acquire many skills in the field of jewelry and watchmaking. I learned how to manage a boutique with high traffic, given the presence of a significant international clientele. The Asian clientele is particularly enthusiastic about Van Cleef & Arpels. I took Chinese courses during my bachelor's degree at Sup de Luxe, and I had the opportunity to put this skill into practice during my internship. This experience was both very enriching and exciting. I developed a genuine fondness for this house, which has a rich heritage.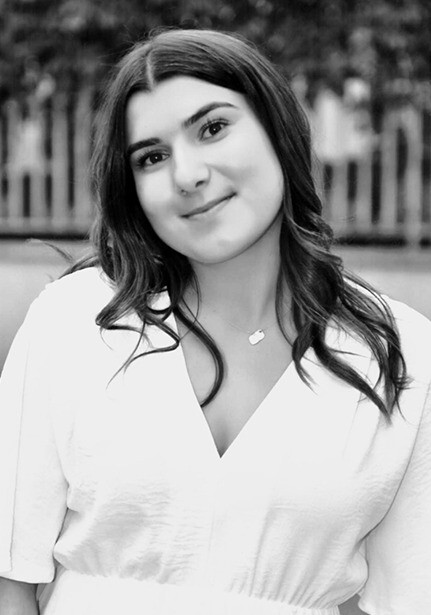 Lucie Tournadre
V.T. - What advice would you give to students to focus on during their university studies? Are there specific elements that, in your opinion, could have a significant impact on a student's career?
A.P. - The image you project at first glance is essential. Since the beginning of my studies and even before, I have always asked myself this question: if I were to meet my future employer on the street today, would I be suitable?
Knowing how to express oneself, behave in public, and carry oneself with confidence are fundamental. Being polite, well-groomed, and attentive to every detail should not only be considered in a professional context. These, for me, are essential elements to incorporate into one's lifestyle.
L.T. - Language proficiency is a crucial element in the luxury industry. Mastery of English is fundamental, and learning Chinese is an asset, as this clientele is now the largest. In my opinion, to succeed in the world of luxury, soft skills play an essential role. Etiquette and social skills are indispensable values in this field.
A.P. - Absolutely, when starting a job, everything can be learned, from tasks to processes. However, attitude is an intrinsic part of our personality. It must be impeccable because it will be our first resume during the numerous encounters we will have throughout our lives.
C.G. - Indeed, and if I were to give advice to students who wish to work in the luxury sector, it would also be to read books about the field they are interested in, try to build a network, and ask questions. In my opinion, these are three very important elements. Reading allows you to acquire general knowledge, having a network (both online and offline) can connect you with people whose professions interest you, and these are individuals you can ask about their professional experiences to determine if they suit you or not.
V.T. - In your opinion, what are the key factors contributing to the success of a luxury brand?
C.G. - Remaining human and preserving the craftsmanship of the workshops are two essential aspects. For any business, it is crucial to maintain a human dimension since we spend most of our time at our workplace. Having a healthy and pleasant working environment contributes to the success of a luxury brand, as well as any business, regardless of the sector. It values a sense of belonging to a large family and the sharing of a common passion.
A.P. - Absolutely, and the success of a luxury brand primarily relies on the quality of the products/services offered and highlighted.
C.G. - Indeed, crafted quality is a key factor present in all sectors: hospitality, fashion, jewelry, gastronomy, and more. Craftsmanship is of great importance because it represents the cultural heritage of the art and manufacturing methods of brands and countries. This knowledge is passed down from generation to generation.
A.P. - However, the success of a luxury brand also depends on its ability to adapt to its target audience by strategically disseminating and giving special emphasis to the experience. The goal during a luxury house shopping experience is no longer just the acquisition of the product but also the in-store experience offered. This unique and tailored experience allows the customer to feel exceptional. In my opinion, this is what makes a luxury brand a driver of its own success.
L.T. - In my view, the customer experience a luxury brand provides, as well as its after-sales service, greatly contribute to its success, perhaps even foremost. Additionally, innovation and creativity are paramount to ensuring the longevity and renewal of collections and creations.
A.P. - True, and I would say that the success of a luxury brand rests on its ability to create an exceptional overall experience that transcends the mere product and aligns with the aspirations, emotions, and values of each customer.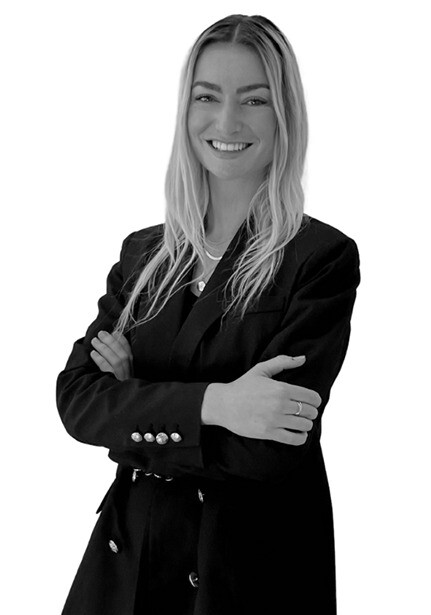 Amance Panisset
V.T. - How do you see the future evolution of the luxury industry, and what challenges and opportunities do you anticipate?
L.T. - The trends, challenges, and opportunities that are likely to influence the future of the luxury industry, in my opinion, include sustainability and social responsibility of luxury houses, as well as digitalization, customer experience, and personalization. It will be important in the coming years to maintain exclusivity, strike a perfect balance between tradition and innovation, and present a positive brand image through positive and creative collaborations.
A.P. - The luxury industry will likely continue to evolve as cultural, technological, and economic trends shape consumer expectations and business strategies.
L.T. - I believe luxury houses will need to adapt to new emerging markets as well as the latest technologies.
A.P. - For me, it is therefore essential for luxury brands to adapt to these new markets in order to cater to new target audiences. These younger, more connected target audiences are often highly visible on social media, in the media in general, and offer luxury brands new opportunities to gain recognition through new channels. Thus, opening up to these new audiences would be a real asset while preserving the existing and already established clientele that generates the majority of these houses' revenue.
C.G. - Definitely, and the luxury industry will always remain a thriving market. The prices of services and products will correlate with the inflation of raw material prices.
To give a concrete example, in the near future, many clients will be influenced by South Korean culture. South Korean celebrities are increasingly becoming ambassadors for luxury houses, such as Eunwoo for Dior Beauty and Dior Homme, Kim Jennie of Black Pink for Chanel, and J-Hope of BTS for Louis Vuitton.
The influence of South Korean culture promotes communication strategies through South Korean dramas, where product placement becomes a new communication strategy.
For example, the Tissot brand appears in 'Tales of the Nine-Tailed' (1938), and the brands Bulgari and Balmain are present in the South Korean drama 'Celebrity'. With these market expansions, it is essential to be ready to use artificial intelligence and demonstrate cultural intelligence by showing interest in the cultures of these new markets.