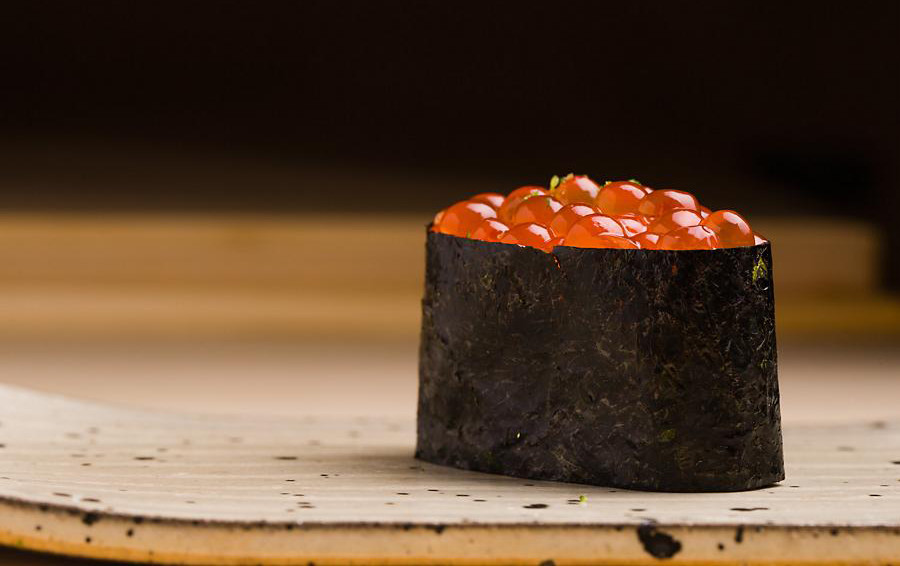 Photo credit: Mandarin Oriental Tokyo
Hong Kong, 1 April 2019 – Sushi Shin by Miyakawa will open at Mandarin Oriental, Tokyo on 6 April 2019. Located on the hotel's 38th floor, the Edomae-style sushi restaurant will be the first launched in the Japanese capital by Hokkaido's three-Michelin-starred Chef Miyakawa. The new restaurant will complement the hotel's existing excellent culinary offerings, which include Michelin-starred dining at Signature, Sense and Tapas Molecular Bar.
Diners at Mandarin Oriental, Tokyo's Sushi Shin by Miyakawa will be in for a visual treat, as well as a world-class gastronomic experience. In addition to enjoying stunning views of the Tokyo skyline and seeing close-up the restaurant's artisan-made furnishings commissioned by Chef Miyakawa himself, they can observe and interact with the restaurant's master chefs crafting sushi dishes on the other side of a 350-year-old Hinoki cypress counter.
Each Sushi Shin by Miyakawa chef is trained by Chef Miyakawa to select and transform ingredients, sourced daily from Hokkaido and Tokyo's Toyosu market, into delectable, seasonal sushi creations, such as seared pink sea bream served with wasabi and a pinch of salt, or sweet, bright orange sea urchin served over rice with a seaweed garnish. Ingredients are perfectly balanced to highlight subtle flavours and maximise umami (savoury taste).
Setting the scene for guests when they arrive at Sushi Shin by Miyakawa will be a wooden Edo Komonscreen crafted by Nobuo Tanihata, a master of the 1,300-year-old Kumiko-style woodworking technique. The wall behind the counter is a mesmerising creation by Syuhei Hasado, Japan's most renowned tsuchikabe (mud wall) designer.
Mandarin Oriental Hotel Group is well-known for culinary excellence. Out of the Group's current portfolio of 32 hotels, almost half offer guests Michelin starred dining, with a total of 22 Michelin stars.
For priority reservations and a truly immersive cultural experience, guests can book Mandarin Oriental, Tokyo's Nihonbashi Package, which includes luxurious accommodation, breakfast for two and the choice of cultural experiences in the historic Nihonbashi district.
All reservations are subject to availability. For further information, visit https://www.mandarinoriental.com/tokyo.
About Master Chef Masaaki Miyakawa
Following a spell in Hong Kong, Chef Miyakawa returned home to the northern Japanese island of Hokkaido to establish his first restaurant, Sushi Miyakawa, in 2014. His distinctive culinary style, combining the best of traditional Edomae-style sushi with ingredients from Hokkaido, has earned Sushi Miyakawa many accolades, including three Michelin stars. Chef Miyakawa's lifelong passion for sushi now brings him to Tokyo, where he has collaborated with Mandarin Oriental, Tokyo to open Sushi Shin by Miyakawa at the hotel.
Article source : https://bit.ly/2YRFvt8