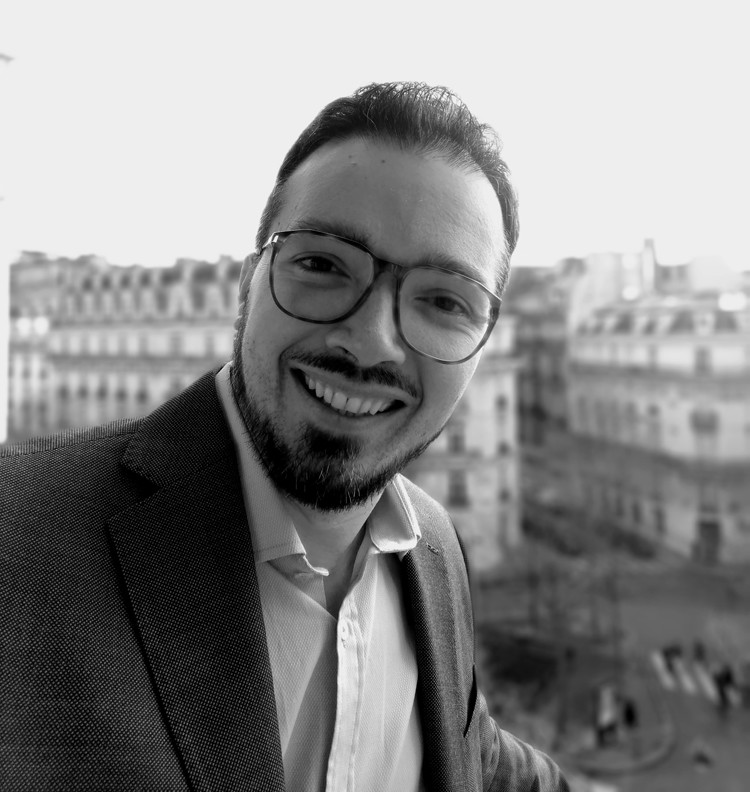 Continuing the presentation of the members of The Vendôm Company's management committee, it is a sunny interview with flavors of citrus fruits and refined wines that Stéphane Le Fort, Director of the subsidiary: Vendôm Premium Spain & Portugal, offers us.
This great expert in luxury hotels and restaurants, dynamic and imaginative, is (barely) hiding a personality with inextinguishable curiosity. A specialist in hotel management and marketing, he also has a degree in language sciences and recently embarked on an MBA to complete his Master in Human Resources Management.
A great lover of Valencian culture, he explains us today why the city of Valencia is the next major center of luxury development in Spain, but also why this country attracts so many international investors and how Vendôm is positioned there.
Vendôm Talents - Stéphane, you are the polyglot of the team. Tell us about your journey.
Stéphane Le Fort - I find it amusing that you have also noted this polyglot side of mine, because I am quite often defined by that. I like to communicate. I am used to switch from one language to another one continuously. This can be explained by my life experiences. I spent my youth in Paris, where I followed a traditional hotel school path; specializing in hotel management and marketing. This initial training led me to work for renown starred restaurants, such as Le Pavillon Monsouris, Le Violon d'Ingres by Christian Constant... After my studies, I went to Frankfurt to take over the management of the dining rooms of Banque Paribas. It is in this city that I met my wife, Ana, who is half German-half Spaniard.
I continued my career in Germany by joining the Hyatt group and the sales team of their superb riverside property in Mainz. I then had the chance to participate in the creation of the marketing analysis structure which later became the Revenue Management team at an international level. It was also in Mainz that I was able to participate in the opening of the European Service Center (managing the French-speaking team). In Cologne, I then took over a commercial mission of Key Accounts Management within the iconic Hyatt Regency Köln.
Then we decided to go to Spain. First to Madrid. I created a company there, Hermosa Tierra, which offered online shopping of sustainable products. The purpose being to demonstrate that one could consume refined products while having a real environmental & social conscience.
At the end of 2012, right after the birth of our daughter, we decided to return to Germany where I took over the Learning & Development Management for Hyatt's European Service Center from 2013.
V. T. What are your goals within Vendôm?
S. L. - I started working with Vendôm in early 2020. I knew Laetitia from our shared experience at Hyatt. I was looking for an opportunity to return to Spain and, while having a great chat with her regarding the values ​​of Vendôm, I decided to embark on this adventure. My goal is to strongly establish the brand in Spain and Portugal.
What I particularly appreciate in Vendôm's development is this double axis of responsibility vis-à-vis the talent network, on the one hand, and vis-à-vis the partner network, on the other hand, which we support in the most relevant way according to their recruitment needs. My source of motivation is also this desire to become a real driver of opportunities for young luxury shooters; to have them realizing that if they have a strong desire, the right motivation, they can find a fulfilling place in the sectors that fascinate them.
I would add that, despite the number of local and international players already present in the Iberian region, there was a real interest in opening a Vendôm subsidiary here. Spain is, in fact, a leading hotel market with large groups with strong identity, such as Meliá, Barceló or Iberostar, but also more boutique-hotel like groups, such as Derby or Único. The reputation of the great Spanish starred Chefs is also undeniable! Many very high-level culinary institutions, such as the Basque Culinary Center or Hofmann, are also known throughout the world.
V. T. - What is in your eyes the most essential state of mind to work in luxury?
S. L. – The key, for me, to work in any luxury sector is to understand that luxury is a personal notion. My own vision may not be the same as that of my collaborators or my clients. So the essential state of mind is openness to others, knowing how to listen to their needs.
I recently spoke with Patricia Ortiz, General Manager of Ocean Drive Madrid (superb 2022 opening). I asked her what qualities she was looking for in her employees. She replied that what she wanted the most was kindness, empathy, "be nice" as she liked to put it in very simple words - these qualities which are essential to excellent service. Be endowed with an innate, unfeigned friendliness, which will naturally transfer to the customer experience.
V. T. - You have lived in various European countries. What is your "little paradise" after all?
S. L. – (laughing) I think we might have really found it in Valencia, because we chose this city consciously. It was important to us to regain the vibrant side of life we had in Madrid, with a city very open to outdoor living, with very lively streets 7 days a week, while keeping the dimensions of a city with a human scale, like Frankfurt, still offering everything a capital might offer. Valencia is definitely kind of this symbiosis. The city has a very favorable climate. We can go to the beach walking and find ourselves, on weekends, in the mountains which surround Valencia where we have a house in a lovely village.
Valencia has, moreover, a strong cultural activity. It hosted this year the ceremony of the Goya awards (Spanish equivalent of the Oscars). It is also one of the most important gastronomic centers in Spain, with amazing Chefs (it also hosted the ceremony of the Michelin Stars for Spain & Portugal this year). Valencia is watched with great attention by the major players in the international hotel industry, as were Barcelona, ​​then Madrid, before it. There is a strong regional identity here which only strengthens Valencia's charm & appeal. Being eager, with my wife, to discover it, we registered in a Falla, an association participating in the Fallas. This is a large festive event taking place in March. It is a bit like a carnival with a strong fun satirical side and… lots of fireworks!
V.T. - You seem to be a real epicurean. What is your latest restaurant, wine, etc. you kind of fell in love with?
S. L. – This epicurean side totally defines me! I take great pleasure in discovering new tables with my wife and my friends. My last "crush" was for a restaurant in our neighborhood of Ruzafa, which was already rich in gastronomy highlights with, among those, two starred tables. This year, a third restaurant obtained its first star: Fierro. We were totally seduced by this tandem of Argentinian Chefs, Germán Carrizo and Carito Lourenço. They offer everything you would expect from a restaurant with a personality, thanks to their great creativity. They know how to perfectly merge their love of the local terroir and their Argentinian culture. Fierro's cuisine is, of course, based on the profusion of local Valencian products. This great variety of locavore opions is also a particularity of the city which includes a lot of agricultural land directly in the urban area. Valence is also a superb fishing and seafood port, which also practices oyster farming with talent. Germán and Carito also made me discover specificities of Argentine culinary culture that I had not imagined (laughs). I didn't know that buttered bread was one of them… For me it was typically French! I also would like to draw your attention to their formidable head sommelier, Eva Pizarro, who makes us discover splendid food-wine pairings during each meal.