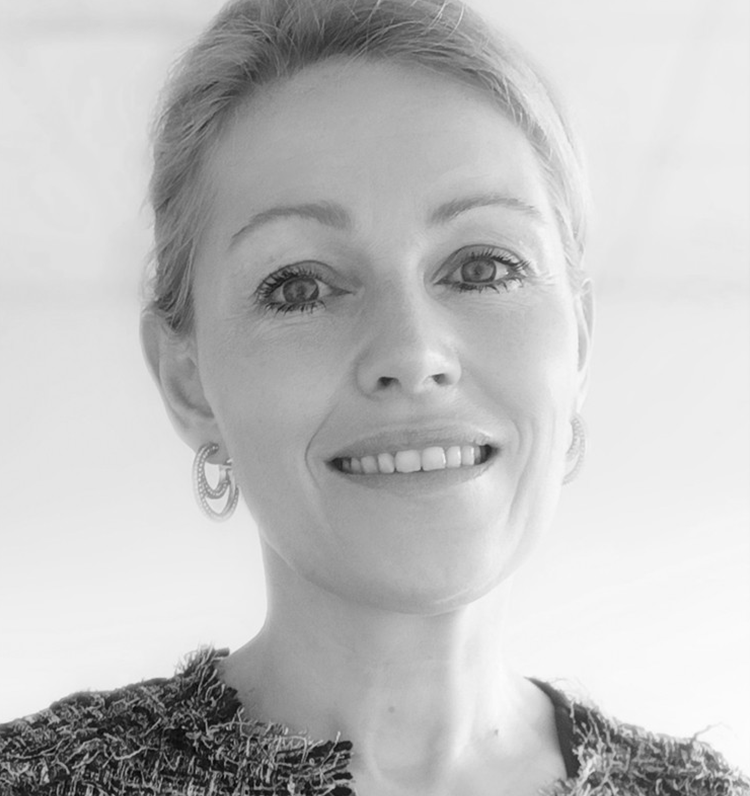 Founded in 2015, Ferrières (Accelis) offers a dream setting, reflecting its philosophy of excellence and exceptionality. The 19th century castle, once owned by Baron James de Rothschild, is set in a sublime setting full of greenery. It is from the vision of Khalil Khader, president and founder of the Accelis group, that the desire to create a high-end education, as close as possible to its students, is born, in the image of the demands of the luxury opportunities. The programs of the Ferrières school, which promote the transmission of know-how as well as innovation, quickly seduced lovers of the arts of hospitality and luxury gastronomy, as they put the learner back at the heart of the education system.
Krumma Jonsdottir, newly appointed Managing Director at Groupe Accelis Education, has gained an interest in introducing behavioural sciences into education from her 20 years of experience in luxury hospitality (including Starwood, IHG groups). She explains how the school is now positioning itself as the preferred partner of the luxury industry thanks to this angle which has also allowed the teachings of Ferrières to continue and adapt quickly during the current crisis.
Vendom. Jobs - What are the educational axes that distinguish Ferrières from other schools from the hospitality industry and high-end gastronomy? What is the credo of the institution?
Krumma Jonsdottir - Ferrières' mission is to be the preferred school of professionals. This translates into the preparation of young people to be not only fully operational and employable at the end of school, but also armed to build by themselves a rich, intense, and balanced professional and personal life.
V.J. - One of your special features is to integrate behavioural and cognitive sciences into the heart of your teaching. How does this look in terms of daily practice?
K. J. – While designing our programs, we wanted to integrate the latest research in cognitive psychology and apply positive psychology. We have also added courses on well-being, optimism, resilience, courage and even ignorance to our curriculum.The Ferrières Wellness Project regularly brings together all the students of our two schools, alumni, stakeholders, parents and partners for mindfulness and personal development workshops.
Finally, students benefit from individual coaching sessions, either to be accompanied in their studies or in difficult personal situations.
V.J. - Could you tell us about your faculty members? How do you select them?
K. J. - We receive a large number of applications each week and we are flattered by the interest that academics and professionals show us.
Today, Ferrières brings together a team of about 30 permanent and over 80 part time faculty members. The selection is made in several stages. After two interviews with the academic director to evaluate the expertise and with the management to evaluate personality traits, we invite the candidate to lead a Master Class on a subject that they master. We need to see them at work and observe their interaction with the students. In Ferrières, there are no lectures, but workshops and activities where the student is at the centre. The speaker must have the ability to facilitate debates and create engagement among all students.
We assume that a professional who practices their profession brilliantly is not systematically able to teach it, it is a very demanding and emotionally engaging activity.
The successful speaker then participates in the "Ferrières Excellence in Transmission" training to familiarise themselves with the transmission techniques of our own. As a result, all lecturers are required to participate in an annual "FET" workshop to maintain and refine their practices.
V.J. - For service industry professions, where human impact and interactions are paramount, have you been able to overcome the distance that we are currently experiencing with your students? What was the impact on them?
K. J. - We believe that our closeness to our students and our personal development workshops have strengthened the resilience and positive spirit of our students. In fact, our studies and surveys show that most are doing well, despite the situation they are experiencing.
We are fortunate to be in the category of technical educational institutions, and as a result, we have been able to accommodate small groups of students for practical work. Since the first lockdown, Ferrières has been operating in hybrid mode. If a student has to isolate himself due to contact he had, in order to protect a family member or because he is sick himself, he always has the opportunity to participate in the courses.
In fact, we have some anecdotes to share about this:
The food and wine pairings made with what you have in the fridge, the squared beds in the parents' room, the plants in the family garden or the final jury session by Teams from Peru, Italy or the United States.
In addition, each program has been restructured to adapt to the current environment, and to do so, the Ferrières teams and the entire community have shown extraordinary agility. The practice has even been reassessed with new modules and projects that have allowed teams and students to respond and better adapt to this unprecedented situation.
V.J. - The school is still at an early stage, but do you already have visibility on the career evolution of your graduates?
K. J. - The first Bachelors graduated in 2016 and since then we have 270 alumni, Bachelors and MSc. We, as well as the alumni association, keep in touch with them and follow the evolution of their careers. 90% of our graduates still practice in the field of hospitality and their backgrounds are very varied. Salespeople, sommeliers, room managers, revenue managers, luxury shop managers, entrepreneurs, department heads are among the positions they hold.
V.J. - What do you think should be improved to make the high-end hotel and gastronomy jobs more attractive?
K. J. - An awareness around the quality of life. We often hear about low wages in our beautiful industry. Even if this does not prevent young enthusiasts from choosing opportunities, the fact remains that the overall package pushes them to turn away from them.
You must look at the careers of those 35-45 years old to see the flight of talent to other industries. Except for a few large groups, our industry is lagging behind in terms of the reaction to the evolution of the company and the expectations of employees.
A more concrete employer brand and a clearer vision on the part of Human Resources and General Management, must be implemented, to enable our young people to better live their mission and manage their careers.
V.J. - On the other hand, what do you think will distinguish a service of excellence in the future? What message would you send to young people who want to devote themselves to these jobs?
K. J. - Be driven by passion and sharing. Excellence is not in the product or service but in the emotion felt by the experience.
If you like liveliness and friendliness, are curious and persevering, the service industry may be for you.