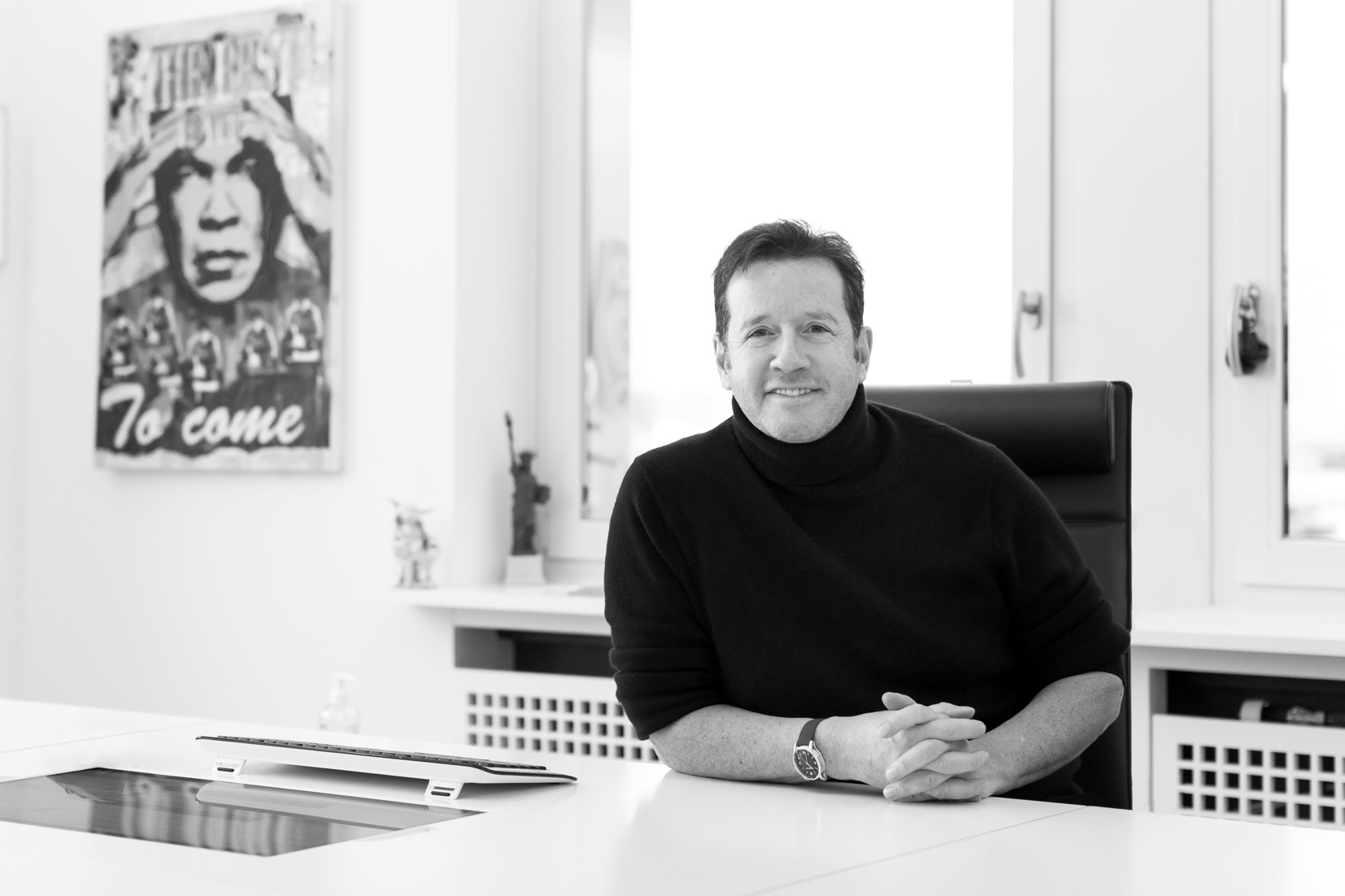 Founded in 1875, Audemars Piguet is the oldest fine watchmaking manufacture still in the hands of its founding families. Nestled in Joux valley, in the heart of the Swiss Jura Mountains, the manufacture brought forth many masterpieces as a testimony of its ancestral savoir-faire and forward-thinking spirit. By joining the "Excellence by Vendôm" fair, its CEO François-Henry Bennahmias hopes for a deeper "openness to the world, to contemplate what can be learned from a luxury world that is gradually breaking up its barriers and whose talents are in constant evolution".
CODE 11.59 by Audemars Piguet Tourbillon Volant Automatique
François-Henry Bennahmias is a man of vision and of action. When asked how he entered the intensely exclusive universe of high-end watchmaking industry, he answers: "I did not choose watchmaking – it chose me. I was familiar neither with watchmaking nor with Audemars Piguet, but I was eager to pursue my career in the luxury sector. Eventually, I had a decisive encounter with the then French distributor of Audemars Piguet who offered me to join the adventure. This is how I became sales manager for France. Watchmaking is not exclusively reserved for insiders; it is quite the contrary!"
"Audemars Piguet is a serious brand that doesn't take itself too seriously".
While perpetuating the brand's non ostentatious "human luxury" image and endowed with a sharp eye for details from inspiration to production, François-Henry Bennahmias qualifies the brand as an "uncompromising combination of human talent and savoir-faire". A vision that Jules Louis Audemars and Edward Auguste Piguet would certainly have shared and followed had they started their career in the age of globalisation.
Human-centered and inspired by the diversity of its talents, the brand succeeded in blending ancestral skills across the generations, thanks to advanced technologies and a free creativity. The great force of historical brands is to know how to draw upon their origins without losing sight of their goals, and to develop their image. A philosophy well understood by Audemars Piguet, as François-Henry Bennahmias points out:
"Our founders were already extremely open-minded when meeting contemporary artists and sculptors, as during the Paris World Fair in 1889. They were already inspired by the evolution of the surrounding world".
Royal Oak Concept « Black Panther » Tourbillon Volant
Today, Audemars Piguet continues on this path and engages in partnerships with artists of all backgrounds from the world of music and pop culture – Jay-Z in 2005, Quincy Jones in 2008, Arnold Schwarzenegger – or with prominent sports people, such as Michael Schumacher in 2010, and, among others, Serena Williams and Teddy Riner. Drawing its inspiration from pop culture and its whimsical spirit, the Manufacture keeps innovating to address the needs of its time and to anticipate trends, seducing younger generations with exceptional timepieces. In that spirit, Audemars Piguet presented last April, the Royal Oak Concept "Black Panther" Flying Tourbillon, a remarkable collaboration with Marvel that transcends the culture of comics and praises contemporary heroes.
If important luxury brands know how to use popular culture as a source of inspiration, this type of project also tends to show that the interactions between the maisons and their communities are increasingly fluid. Customers and brand enthusiasts are now their best ambassadors. This trend holds true also for Audemars Piguet. "The Manufacture Audemars Piguet is intended to be very inclusive, it is our everyday culture." In the boutiques, of course, but also in the Musée Atelier Audemars Piguet, a museum workshop that offers its visitors an immersive experience, allowing them to get as close as possible to the meticulous artwork that is watchmaking.
Musée Atelier Audemars Piguet
The visibility granted by Audemars Piguet to its craftsmen's constantly evolving know-how is a perfect example of the new challenges the luxury world has to face: bridging the gap among generations. Just as François-Henry Bennahmias intuited: "In this generation of immediateness, a considerable number of young people find fulfilment in crafting professions that require time (carpentry, cuisine, fashion, lute-making, watchmaking). It is precisely this very quest for a balance between what is fast and slow, virtual and real, digital and manual – or even between what is disposable and what is sustainable" that brands like Audemars Piguet aim at.
Meeting people, discussing, exchanging and learning from oneself and from others… By sharing its unique universe at the "Excellence by Vendôm" fair, Audemars Piguet gives the talents of tomorrow an exceptional opportunity to find unity in common values.