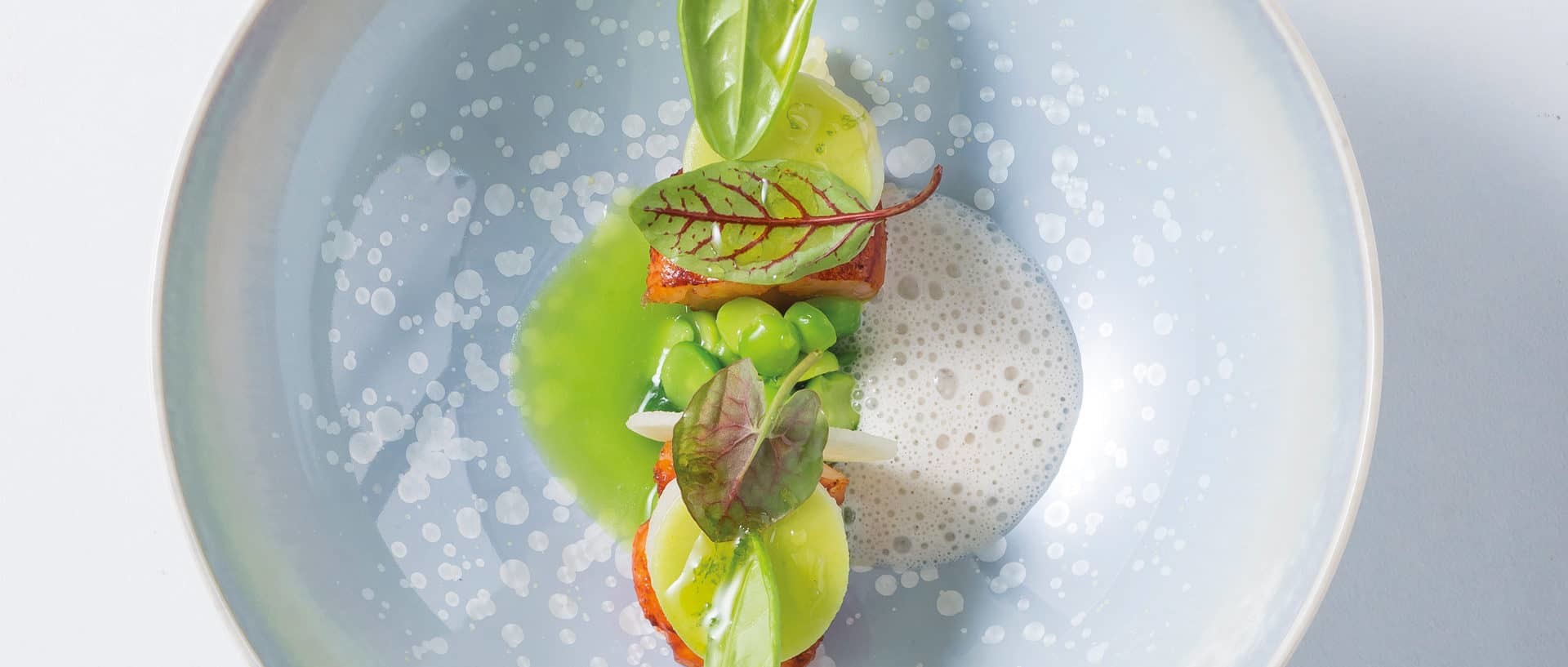 Photo credit: De Leest 
This year's guide includes a total of 571 restaurants and 263 hotels.
The 2019 MICHELIN Guide Netherlands has arrived with a total of 571 restaurants and 263 hotels. This year's selection features two new two-starred restaurants and 12 establishments receiving one star for the first time, bringing the total number of starred restaurants to 110.
"This year is a very good year for the Netherlands," says Gwendal Poullennec, international director of MICHELIN Guides. "Not only have our inspectors seen consistently good cooking at the highest levels by the established chefs, but they have also found many new names to add. These young chefs, sometimes taking inspiration from their peers, are taking Dutch cuisine to new levels with their creativity, innovation and a thirst for finding new flavors to entice their customers."
Joining the ranks of two-starred establishments are Sabero and Pure C, bringing the total to 18. Nico Boreas opened Sabero in Roermond last spring and immediately hit the mark with his technical knowledge and sense of finesse. As such, the restaurant has now received two stars, confirming Boreas's position among the outstanding Dutch chefs. At Pure C in Cadzand, the other new two-starred restaurant, it's also about emotion. The creative marriage of the sea and the treasures of the Polder region imagined by chef Syrco Bakker is impressive, and the dishes display a rare magnetic quality with a taste experience that is deliciously disconcerting.
There are now 89 one-starred restaurants in total. At Derozario in Helmond, Jermain De Rozario puts his own spin on Indonesian cuisine. At Restaurant Monarh in Tilburg, Paul Kappe woos diners with his modern cuisine infused with intense flavors, just like Jeroen Brouwer at De Loohoeve in Schoonloo and Thomas Van Santvoort at Flicka in Kerkdriel. The intensity of flavors is also what characterizes the inventiveness deployed by Jim and Mike Cornelissen at Rijnzicht in Doornenburg, and it's the delicacy of the dishes offered at OONIVOO in Uden. For lovers of good food in luxury surroundings, Bougainville in Amsterdam, and Voltaire in Leersum are absolute musts.
Of the other new restaurants receiving a star, there are some familiar names. Menno Post (Olivijn, Haarlem), Wim Severein (The Millèn, Rotterdam), and Richard Van Oostenbrugge and Thomas Groot (Restaurant 212, Amsterdam) are among them. After having made their names in renowned establishments, they take their destiny in their own hands and are already showing much promise. In addition, Danny Tsang, from O&O in Sint Willebrord, demonstrates that consistency pays with his creative Asian cuisine.
De Librije (in Zwolle), Inter Scaldes (in Kruiningen), and De Leest (in Vaassen) each retained its three-star status.
The 2019 selection also rewards 129 restaurants with a Bib Gourmand, including 19 new additions, where diners can enjoy a full menu favoring seasonal products for less than €37.
The Michelin Guide Netherlands 2019 will go on sale December 20.
Article source : https://bit.ly/2QCaN6L