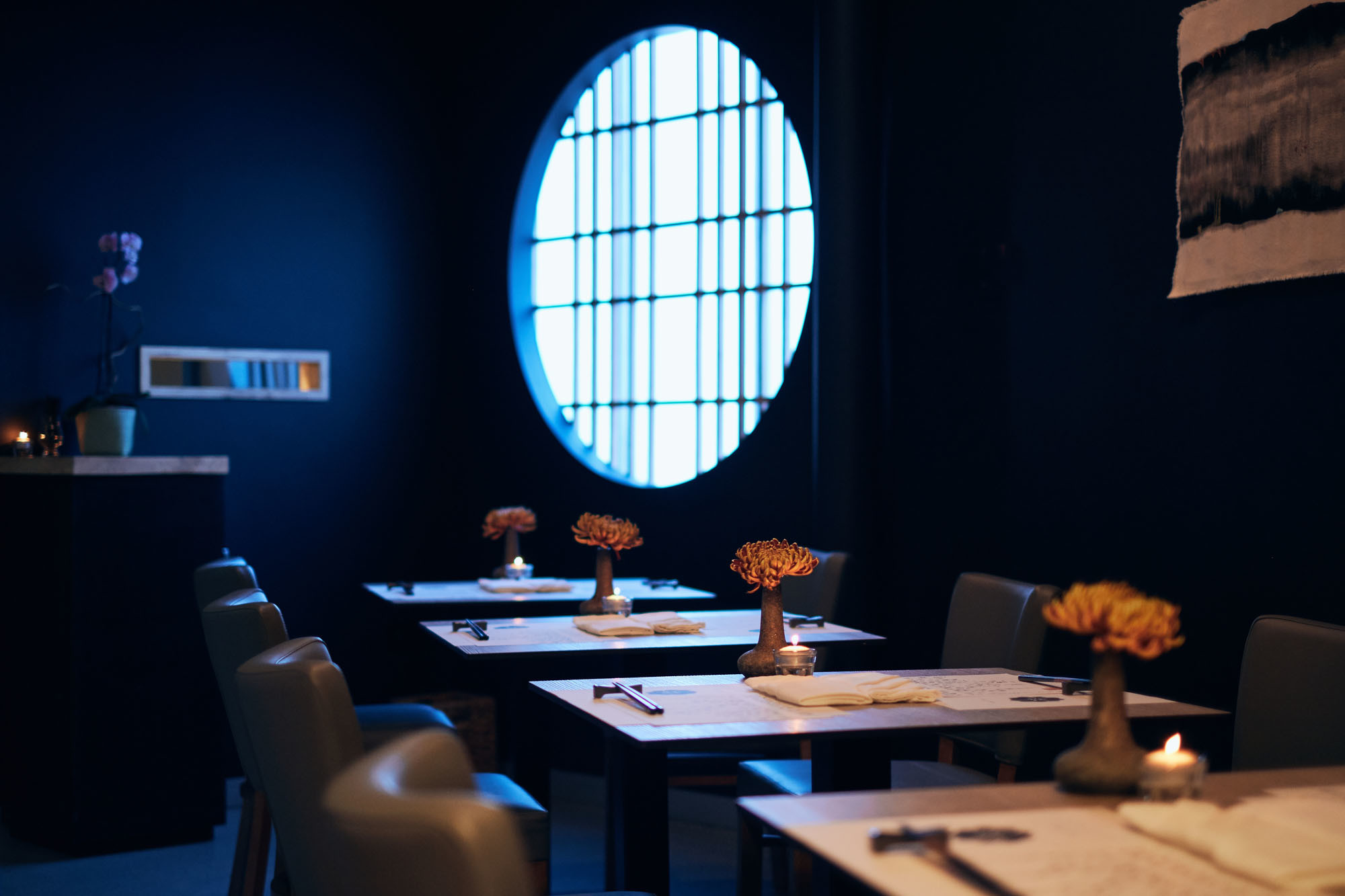 Crédit photo : ICHIGO ICHIE
KYOTO – For Takashi Miyazaki, the road to a Michelin star was a long one. For years he toiled to bring the best of Japanese food to Ireland. And then, this year, it happened: He was awarded his first star.
Originally from Fukuoka, chef Miyazaki, 43, has been cooking for more than two decades. In 2008, he arrived in Ireland, just as the economy went south. After a few misadventures, he and his wife Stephanie settled in Cork, the Irish Republic's second-largest city and, in 2015, he opened Miyazaki, a restaurant/takeaway shop where he sells bento, udon noodles, rice bowls, curry and other favorites from the Japanese canon.
At first the shop took a little explaining — "No, we don't serve chips" — but Miyazaki quickly won over the city with his mission to serve up the real flavors of Japan. The success of his eponymous restaurant deepened his desire to open his first kaiseki (traditional Japanese multicourse) restaurant.
After years of scouting and building up relationships with producers, all the while winning over customers, Miyazaki took possession of the keys to No. 5 Fenn's Quay, a vacant restaurant near the River Lee, just before Christmas 2017.
By April 2018, Miyazaki had transformed the former restaurant and was ready to open Ichigo Ichie, fulfilling a lifelong goal of opening his own kaiseki restaurant. Barely six months later, he was on stage at the BFI Imax in Waterloo, London, receiving his Michelin star from Gordon Ramsay.
"To be honest I don't remember much of those two days in London," Miyazaki says in a phone interview from Ichigo Ichie in Cork. "It's a great honor to get (the first star), especially as we've only been open 5½ months."
"It was also a surprise," Miyazaki continues, recounting how getting one of the coveted Michelin stars was not something he was aiming for, at least back in April. "It was a very new restaurant and all I was fixated on was keeping a high standard."
In keeping with kaiseki tradition, Ichigo Ichie serves an elaborate 12-course meal that changes with the season. Miyazaki calls it "Irish kaiseki," referring to the inflections of Irish ingredients in his menu such as the combination of creamy tofu with rhubarb poached in dashi. Miyazaki also makes great use of locally caught fish, supplementing his menu with oysters, periwinkles and clams.
From the opening, the press were falling over themselves to get through the restaurant's doors: Ireland, like many countries around the world, has seen an increase in the number of Japanese restaurants owing to a boom in washoku (Japanese food), but Ichigo Ichie was the first in the country dedicated to kaiseki.
The early positive reviews — The Irish Times called Ichigo Ichie "the most exciting new restaurant in Ireland" — helped put the restaurant on Michelin's radar.
"Within six weeks of opening, the first (Michelin) inspector came and we had a chat after the meal and he was so excited about it, especially as I was using local fish and ingredients and Japanese techniques," says Miyazaki.
"After that I changed, I said, 'I want to get a star,'" Miyazaki continues. Still, he and his staff kept their cool, and their priority remained the food and the restaurant.
Further inspections followed and finally, on Oct. 1, at the unveiling of the "Michelin Red Guide 2019 Great Britain and Ireland," Miyazaki and two other chefs from restaurants in Cork were each awarded one Michelin star.
Miyazaki describes the weeks following the award ceremony as unreal: "People have been calling in, emailing, dropping by to offer their congratulations."
An auctioneer from London didn't waste any time either; he wanted to know if Miyazaki was ready to expand.
Miyazaki refused that offer, but he has accepted multiple bottles of celebratory champagne from well-wishers.
Interestingly, the last time a Japanese restaurant in Ireland had a Michelin star, it was also held by another Cork-based establishment: Shiro, a sushi restaurant run by Japanese chef Kie Pilz and her husband, Werner.
Rebecca Burr, editor of the 2019 guide, praised Miyazaki for his unique style, telling Food & Wine magazine that Miyazaki has "his own signature, putting his own style on (the food), and that's what makes it so interesting and unique. I have been to a lot of Japanese restaurants and I knew immediately that I was buying into this one completely; he is really, really good."
Miyazaki says his mother and father are delighted for him back in Fukuoka: "Michelin is as big in Japan as it is here."
His friends are thrilled for him too, but also a little surprised at how far Miyazaki had traveled as a chef.
"I wasn't a big chef back in Japan," Miyazaki says, laughing, "but now I'm quite big here."
He might be "big" but Miyazaki's plans are simple and modest: He wants to stay small and keep his standards high.
See the all the new stars in the Michelin Guide to Great Britain and Ireland 2019 and the full list below.
NEW TWO STARS
Core (London)
Kitchen Table (London)
Moor Hall (Aughton)
NEW ONE STARS
Brat (London)
Bulrush (Bristol)
Chestnut (West Cork)
Fordwich Arms (Fordwich)
Gidleigh Park (Chagford)
Hide (London)
Ichigo Ichie (Cork)
Ikoyi (London)
Leroy (London)
Mews (West Cork)
Olive Tree (Bath)
Oxford Kitchen (Oxford)
Roganic (London)
Rogan & Co (Cartmel)
Sabor (London)
Salt (Stratford-Upon-Avon)
Sorrel (Dorking)
The Blackbird (Bagnor)
Tim Allen's Flitch of Bacon (Little Dunmow)
White Swan at Fence (Fence)
Winteringham Fields (Winteringham)
Source de l'article : https://www.japantimes.co.jp/life/2018/11/03/food/michelin-star-just-six-months-irelands-first-kaiseki-restaurant#.W-CIeJNKg2w