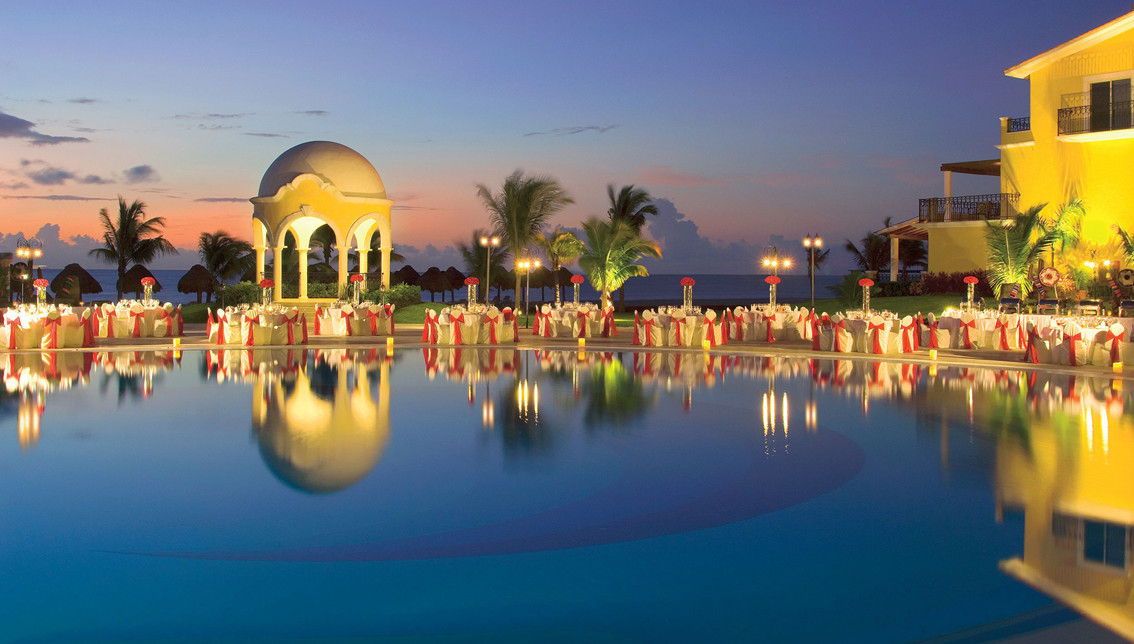 Crédit photo : Secrets Capri Riviera Cancun
Apple Leisure Group (ALG) has announced new details on AMResorts' expansion into Europe. The plan, which the company announced back in May, will bring four AMResorts properties to Europe beginning in 2019, two under the adults-only Secrets Resorts & Spas brand, and the other two under the family-friendly Dreams Resorts & Spas and the all-new, family-friendly Amigo Resorts brands.
The deal will bring the Secrets and Dreams brands to Europe. Pictured: Secrets Papagayo.

In its latest statement ALG reports that the Secrets Mallorca Villamil Resort & Spa will open in March 2019, followed by Secrets Lanzarote Resort & Spa and Amigo Fuerteventura Resort in May 2019. Lastly, in November 2019, Dreams Lanzarote Resort & Spa will debut as a five-star property (formerly a four-star hotel).

ALG also said that the hotels will offer several food and beverage models, including bed and breakfast, half-board and all-inclusive.
The company released the details as part of an announcement of a partnership with Spanish hotel group Grupo Inversor Hesperia (GIHSA). GIHSA owns the four hotels that are part of the project, which are currently operated under the Hesperia brand. Ahead of their reflagging, GIHSA will invest over 20 million euros in the properties, after which ALG will oversee the four resorts' worldwide sales and marketing.
GIHSA said that the agreement is the first made by the company after its decision to terminate the management agreement it had with NH Hotel Group, following the latter's change in management.
AMResorts' expansion into Europe comes not long after parent company ALG officially wrapped its merger with The Mark Travel Corporation, which formally closed May 1. The deal aimed to create an integrated leisure travel and technology solutions company, with the ultimate goal of working toward a unified platform for travel agents. The deal also gave Mark Travel's tour businesses, including Blue Sky Tours, My Destination Wellness, Fun Jet Vacations, Mark International, Southwest Vacations and United Vacations, access to ALG's Zoëtry Wellness & Spa Resorts, Secrets, Breathless, Dreams, Now and Sunscape Resorts & Spas brands.
Source de l'article : https://www.travelagentcentral.com/hotels/amresorts-announces-opening-dates-for-new-europe-resorts