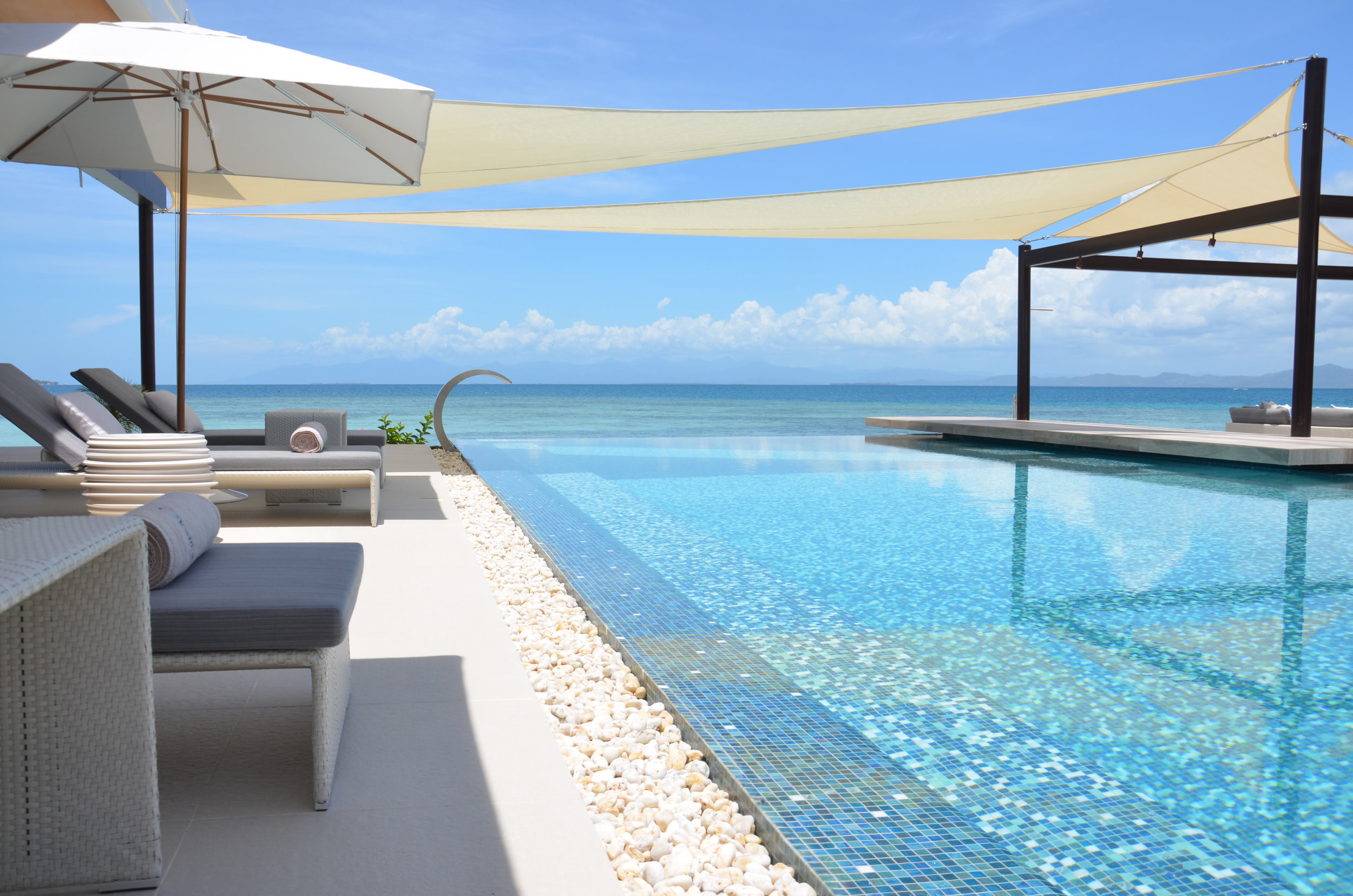 Crédit photo : Banwa Private Island
Looking to celebrate a special occasion with a resort buy-out? Here's a new private island resort to add to your wish list. Banwa Private Island will make a splash in January when it debuts in the Palawan region of the Philippines—what the official resort website calls "the last ecological frontier." Comprising more than 1,780 islands, the Palawan archipelago is renowned for its pristine beaches and natural beauty.
Banwa Private Island is accessed via short helicopter transfer from the local Palawan airports: San Vicente or Puerto Princesa. (Alternatively guests can travel directly from Manila via seaplane or helicopter.) Once on the island, you'll discover six beachfront villas kitted out with infinity pools and Jacuzzi decks with panoramic views. These sweeping vistas are framed by floor-to-ceiling windows inside the contemporary-style villas, which can accommodate up to 22 guests. Note that the additional Entourage Suites, including the 360° Suite, perched at the island's highest point, provide space for up to 14 guests (hence the resort's total capacity is 36 guests). Accommodations are serviced by 24-hour private butler.
Recreational activities run the gamut from scuba diving and snorkeling to paddleboarding and Pilates… There's a full array of water sports, and also a gym, golf and tennis. If you're more into R&R, the spa awaits. For the adventurous, Banwa Private Island can arrange sea and helicopter excursions to destinations like the Tabon Caves, the Tubbataha Reef, and the Underground River near Puerto Princesa, one of UNESCO's New 7 Wonders of Nature.
Source de l'article : https://www.luxurytraveladvisor.com/hotels/banwa-private-island-opens-january-2019