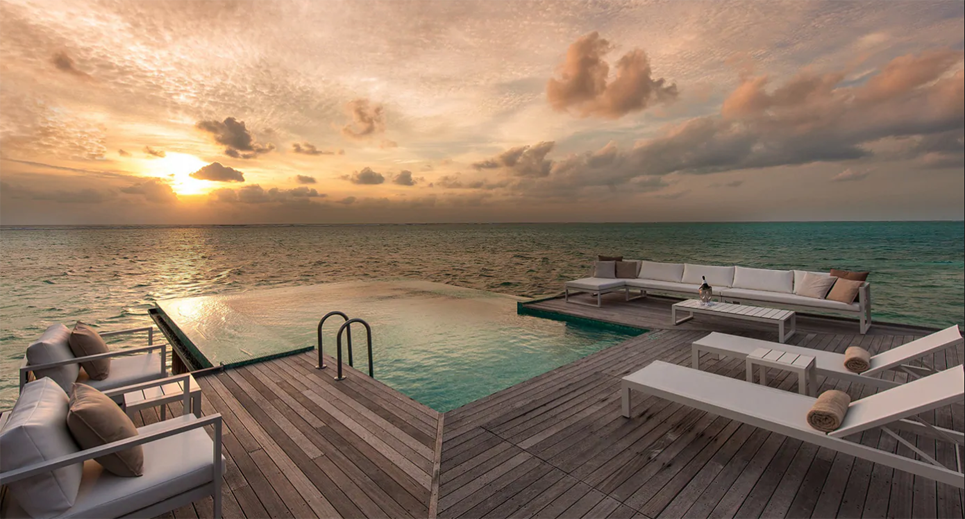 Crédit photo : Conrad Hotels & Resorts
Conrad Hotels & Resorts Announces The Signing Of Conrad Marjan Island
Scheduled for 2022 – 120 Rooms
Conrad Hotels & Resorts, Hilton's (NYSE:HLT) global luxury hotel brand, today announced the signing of Conrad Marjan Island Resort, marking Hilton's ever-growing presence in the UAE. Expected to open in 2022, the Conrad property is located on Treasure Island, one of the five man-made islands that makes up the cluster of Marjan Islands located to the west of Ras Al Khaimah.
Located on a pristine beach, Conrad Marjan Island Resort will offer 120 guest rooms including beach and over-water villas. Guests will be able to take advantage of world-class facilities including a fitness center, salon, spa, outdoor pool, tennis courts and a Kids Club. The hotel will also feature an extensive range of dining options including two signature restaurants, a pool bar and beach bar.
Conrad Marjan Island Resort will join Conrad's nearly 35 properties across more than 21 countries, which all create a seamless connection between contemporary design, leading innovation and curated art to inspire the entrepreneurial spirit of the globally-connected traveler. Like all Conrad hotels, Conrad Marjan Island Resort will deliver a seamless service that is natural, anticipatory and enhanced by innovation. It is consistent in delivery, flawless in execution and allows guests to personalize every aspect of their experience.
Conrad Marjan Island will help meet the increased demand of travel to the emirate, along with need for quality, internationally-branded residences. Ras Al Khaimah boasts pristine beaches, historical sites and adventure attractions, such as the world's longest zipline. The emirate's extensive leisure tourism offering makes it a popular destination for local and international visitors alike.
To connect travelers to the emirate, Ras Al Khaimah International Airport is welcoming direct flights from a growing number of countries, including Poland, Russia, Luxembourg and the Czech Republic. Ras Al Khaimah is also easily accessible from Dubai International Airport, which served more than 88 million passengers last year, making it the busiest airport in the world in 2017.
Source de l'article : https://www.hospitalitynet.org/announcement/41002011/conrad-marjan-island.html