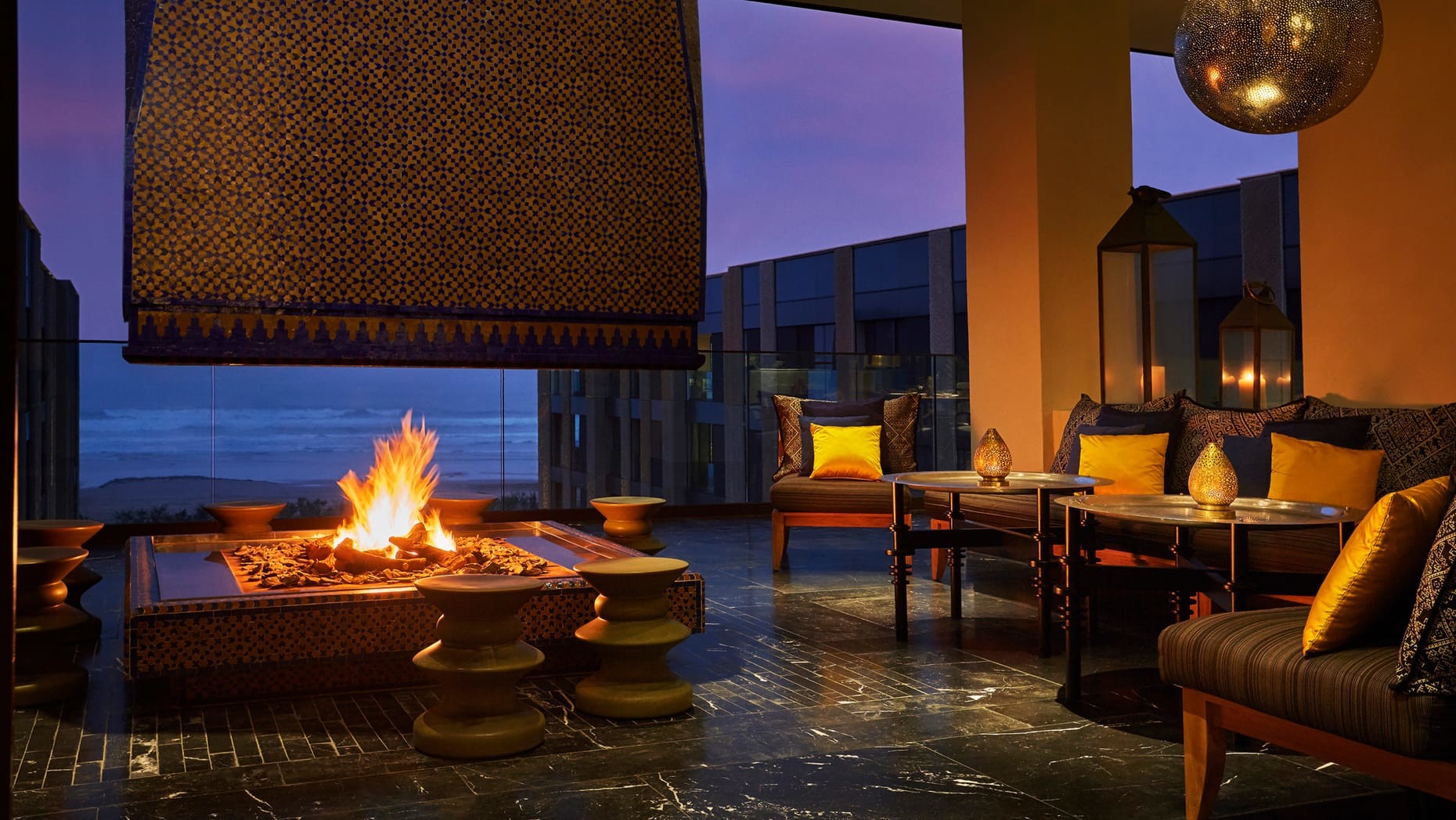 Crédit photo : Four Seasons Hotel Casablanca
Four Seasons Hotel Casablanca announces three new additions to its senior management team.
The Hotel welcomes Christophe LaPlaza as its new Executive Chef who will oversee the food and beverage program for the three restaurant outlets, including banquet operations, in-room dining and amenities. LaPlaza brings with him high-calibere culinary experience. A French national, LaPlaza followed the traditional culinary path with apprenticeships in various hotel restaurants including several Michelin-starred and Toque Gault Millau certified restaurants.
Prior to joining Four Seasons, Christophe worked as head chef at the Trianon Palace, a Waldorf Astoria Hotel in Versailles. Speaking of his most cherished professional experience and the person who defined his outlook as a chef, Christophe collaborated with Chef Simone Zanoni, now of Four Seasons Hotel George V, at the time in Trianon Palace Versailles, "Simone taught me how to really love and respect the products that we work with, going to the source and finding suppliers that are truly passionate." Today, Christophe is a firm believer in using natural ingredients and as a father of a two year old he wants to see the younger generation eating smarter.
At Trianon Palace Christophe was also part of the two-star Michelin star Gordon Ramsay restaurant team, where he oversaw the main kitchen of La Veranda, the hotel's deluxe brasserie. Christophe was able to witness Gordon Ramsay's passion for the pursuit of excellence and attention to detail, standards that he holds in high regards until today.
Four Seasons Hotel Casablanca also welcomes a new member to its food and beverage team, Brian Gartner, who has been appointed Executive Pastry Chef. Gartner joins the company from the Hotel Kempinski Ishtar in the Dead Sea, Jordan. His most formidable experience was working for the pastry team at Le Jules Verne by Alain Ducasse restaurant at the very top of the iconic Eiffel Tower. Armed with degrees in science and biotechnology, Gartner has always had a natural inclination and curiosity towards pastries and his passion for discovering new techniques will be valuable assets to the Hotel.
The Hotel has also recently appointed Geraldine Merendet as new Spa Manager, joining the company in November of 2018. In her new tenure, Merendet will lead a team of qualified therapists and will oversee the development of Le Spa's services including the launch of a premium European spa brand in early 2019. With more than 15 years of experience, Merendt has acquired experience in a wide spectrum of environments and countries, which has offered her incredible insight into different wellness perspectives.
"We begin this new year with a solid team of experts who will help elevate the offering and services provided by Four Seasons Hotel Casablanca. The dining experience of the Hotel will see a positive impact thanks to the level of craftsmanship that LaPlaza and Gartner bring with them. Our Spa offering will also see marked improvement with the wellness knowledge of Merendet coupled with the launch of a soon-to-be-announced premium spa brand," says Mehdi Zaanoun, General Manager.
Three years since opening, the appointment of these three key positions will undoubtedly have a positive impact on guest experience, further reinforcing the Hotel's reputation as a leader on the local market.
Source de l'article : https://bit.ly/2DbP656