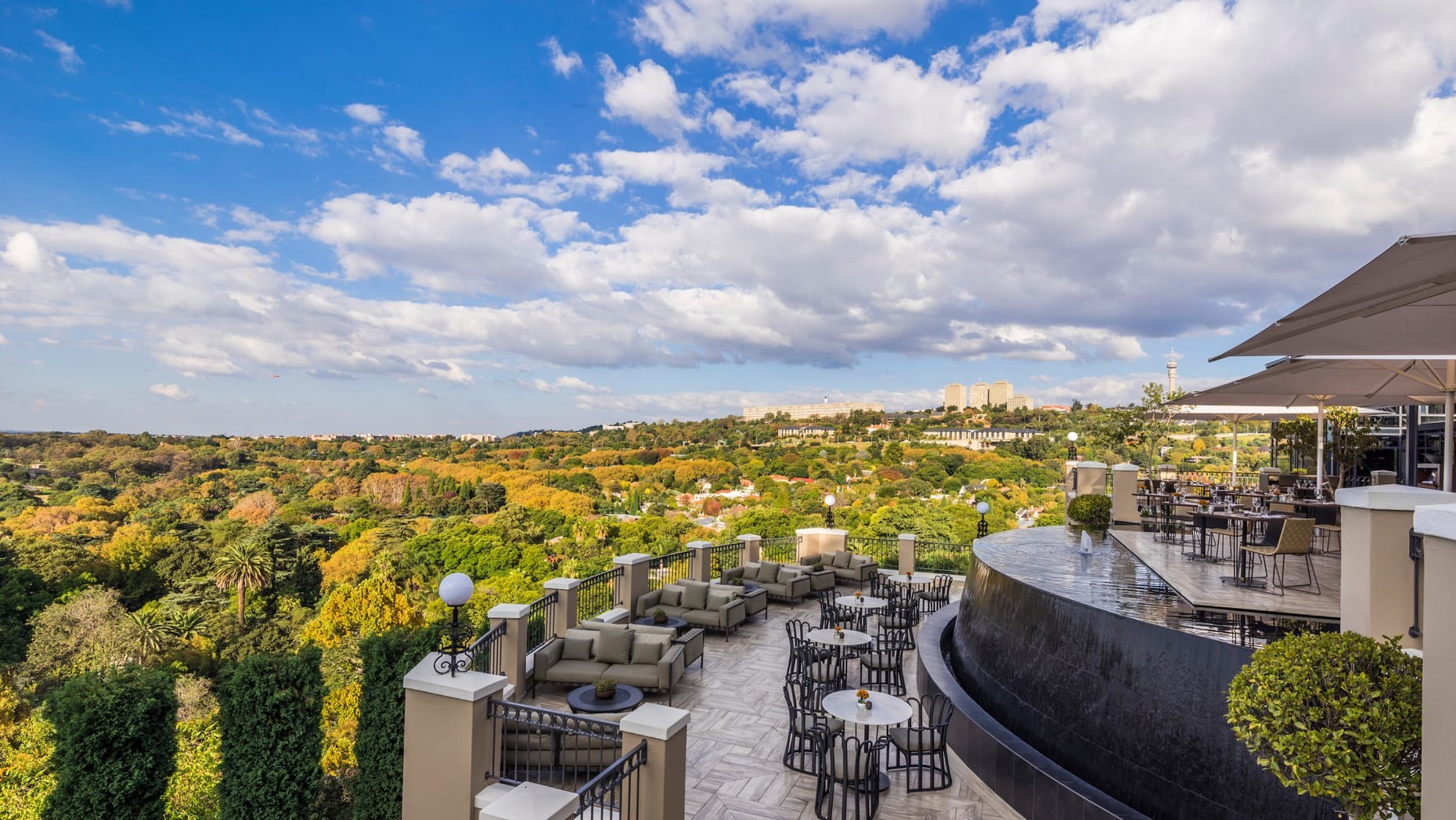 Crédit photo : The Westcliff
Four Seasons Hotel The Westcliff, Johannesburg has announced an exclusive series of pop-up lunches and dinners with Michelin-starred French chef Vincent Lucas this November. These intimate culinary experiences, which accommodate a maximum of 20 guests per sitting, will include a local wine pairing and a French wine pairing.
Lucas presented a pop-up restaurant at Four Seasons Hotel The Westcliff, Johannesburg back in March as part of Goût de France ("Good France"), an initiative by the French Ministry of Foreign Affairs to promote an understanding of cultural heritage of French cuisine around the world.
The success of his brief residency prompted the hotel to invite him back for another culinary event, which will inaugurate a new addition to its curated program of arts and culture events, Art on the Hill, called Chef on the Hill.
Lucas is known in France for his modern take on traditional gastronomic cuisine at his restaurant Etincelles, which he runs alongside a country guesthouse with his wife, Anne, in the village of Sainte-Sabine-Born in the Bordeaux region.
Etincelles, which means "sparks," is known for its spontaneously conceived menu, which changes without warning. Lucas decides what will be served on any given day according to the availability of seasonal fare and inspiration as he takes his morning stroll through the kitchen gardens and his culinary instincts.
Chef Vincent Lucas' French pop-up dining experiences will cost R2000 (approximately $135) with the local wine pairing and French wine pairing costing R2500 (approximately $169). It will take place from November 16 to 18, 2018 and again from November 23 to 25. Lunches will also be served on November 17 and 24.
Source de l'article : https://www.luxurytraveladvisor.com/hotels/four-seasons-westcliff-brings-back-chef-vincent-lucas