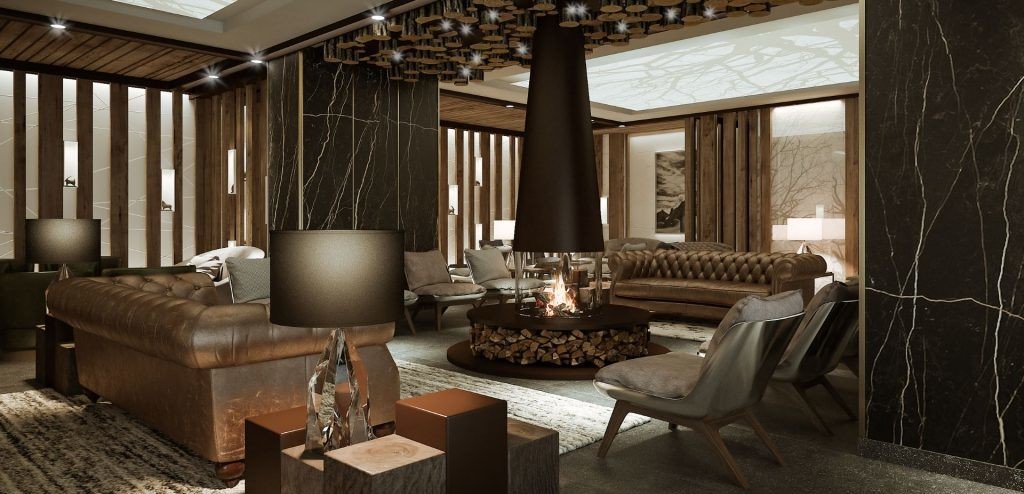 Crédit photo : Le Massif Courmayeur
Italian Hospitality Collection has announced that Le Massif, a luxurious five-star ski hotel has officially opened its doors in the Italian ski resort of Courmayeur.
The hotel is joined by La Loge du Massif, a slope-side, destination restaurant with kid's club.
Le Massif, a member of The Leading Hotels of the World, houses 80 rooms and suites, a world-class spa, a private, in-house ski concierge, two on-site restaurants including the gourmet Cervo Rosso Steakhouse and all-day-dining family restaurant Chetif, two bars, a ski room, kids club and baby-sitting services.
Guests of the hotel also have priority access to the slope side destination restaurant and club, La Loge du Massif.
The five-star hotel is conveniently located in the centre of picturesque Courmayeur, a stone's throw from both the resort cable car and the village's most fashionable boutiques and vibrant nightlife.
Contrastingly, La Loge du Massif bar and restaurant at Checrouit is an enchanting mountain chalet located in the heart of the ski slopes, ready to welcome skiers in for morning drinks, lunch, après ski and dinners.
The bar and restaurant serves traditional Italian food in a cosy setting and offers commanding views of the Mont Blanc from its expansive terrace.
A kids-club and ski-room is available exclusively for guests of Le Massif hotel to relax and recharge throughout the day.
Source de l'article : http://www.breakingtravelnews.com/news/article/italian-hospitality-collection-opens-le-massif-in-courmayeur