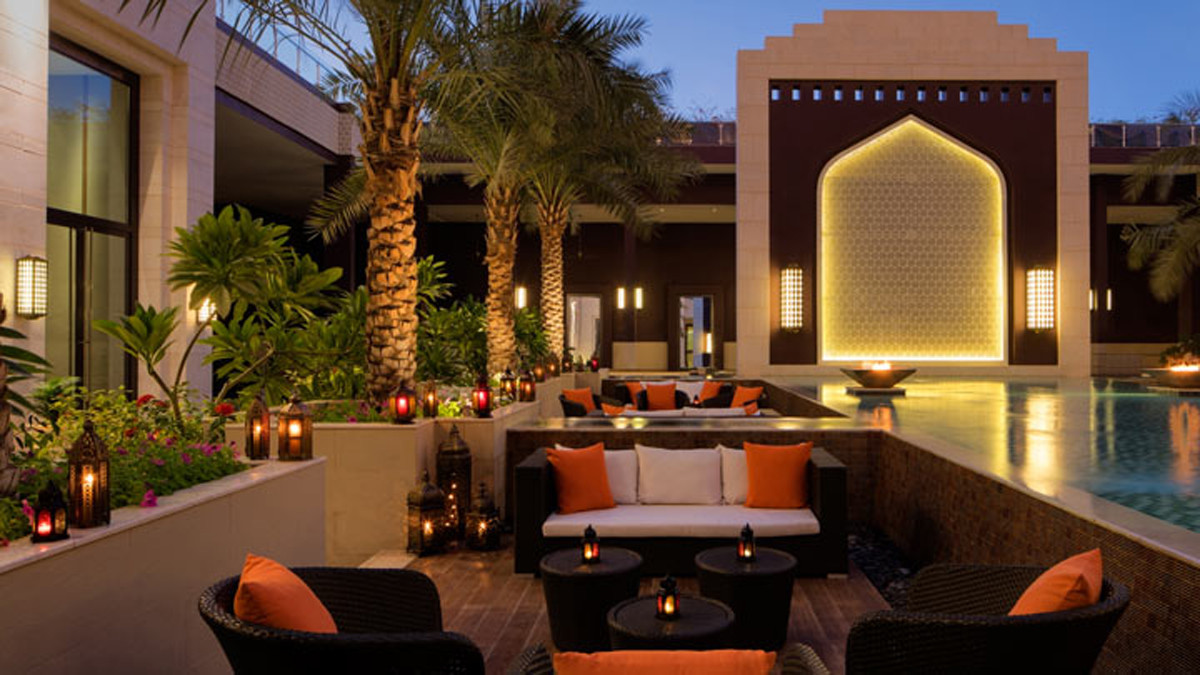 Crédit photo : Hormuz Grand, Muscat A Radisson Collection Hotel
Jin Jiang International and SINO-CEE Fund, through Aplite Holdings, completes the acquisition of 50.21 percent of the shares in Radisson Hospitality
Today, a consortium led by Jin Jiang International Holdings Co., Ltd (Jin Jiang International) announced that it has completed the acquisition of Radisson Hospitality, Inc.
On 9 August 2018, Jin Jiang International Holdings Co., Ltd. led international consortium, including SINO-CEE Fund , announced that the Consortium had entered into agreements with Radisson Hospitality Inc. and HNA Sweden Hospitality Management AB, an indirectly wholly-owned subsidiary of HNA Tourism Group Co., Ltd., respectively, to acquire shares in Radisson Hospitality AB (publ). The purchase price under the agreements is SEK 35.00 per share.
The completion of the acquisition was subject to receipt of regulatory approvals and other customary closing conditions, these conditions have now been fulfilled. Consequently, the Consortium's joint acquisition vehicle, Aplite Holdings AB (the "Purchaser"), today completed the acquisition of 87,552,187 shares in Radisson AB from Radisson Hospitality Inc., corresponding to 50.21 percent of the shares and votes in Radisson AB[1].
The Purchaser is now, in accordance with Chapter 3, Section 1 of the Swedish Public Takeover Act (Sw. lagen (2006:451) om offentliga uppköpserbjudanden på aktiemarknaden), under an obligation to either launch a mandatory tender offer for the remaining outstanding shares in Radisson AB or sell down its ownership in Radisson AB below 30 percent within four weeks from the completion of the acquisition, i.e. no later than 11th December 2018.
The Purchaser and the Consortium have retained Baker & McKenzie Advokatbyrå KB as legal advisor.
In response to the announcement, John M. Kidd, Chief Executive Officer and Chief Operating Officer for Radisson Hospitality, Inc., issued the following statement:
"This marks yet another incredible milestone in our company's storied history and one that I'm confident will elevate Radisson Hotel Group to a new level of strength as a global leader in the hospitality industry. When we announced our re-branding earlier this year to Radisson Hotel Group, we shared our vision for the company, which was to be the company of choice for guests, owners and talent.

We are now owned by one of the leading travel and hospitality companies - the fifth largest hotel company in the world. Additionally, Jin Jiang's loyalty program encompasses more than 100 million members. This type of size, coupled with the record number of Chinese consumers traveling abroad, provides a number of new opportunities for Radisson Hotel Group.

The consortium led by Jin Jiang will work with us to improve and execute our five-year plan, while continuing to deliver outstanding customer and guest service."
John Kidd - IHIF 2018 from Questex Hospitality Group on Vimeo.
Source de l'article : https://www.hotelnewsresource.com/article102598.html