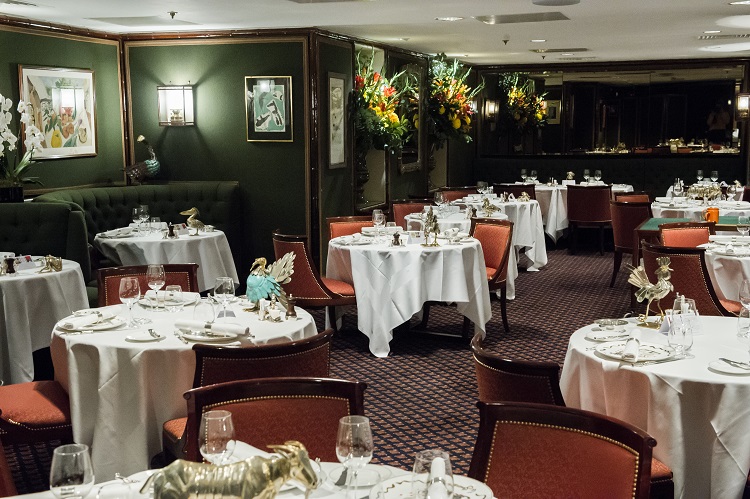 Crédit photo : Issy Croker
Chef Patron Michel Roux Jr has appointed twenty nine year old Gaetano Farucci as the new Head Chef at two Michelin-starred Le Gavroche in Mayfair. The appointment comes after the departure of previous Head Chef Diego Ferrari, who just last week opened his first restaurant Caractère with his wife, Michel's daughter, Emily Roux.
Working alongside Michel and Executive Chef Rachel Humphrey, Gaetano will maintain overall responsibility for developing seasonal menus, delivering the exquisite food the restaurant has become renowned for, and the day-today running of the kitchen.
Says Michel Roux Jr: 'I'm delighted that Gaetano will be taking the reins of Le Gavroche from Diego. Over the past five years, he has proven himself to be an exceptional chef, a dedicated employee, and a great mentor for our junior chefs. Rachel and I are looking forward to seeing what he'll bring to the kitchen in his new role.'
Italian-born Gaetano has been working in the Le Gavroche kitchen since 2013, having joined from Novikov. Over five years, Gaetano has developed his talents under the supervision of Michel and the senior team, starting as First Commis and working his way up the ranks through to Head Chef. Prior to this, Gaetano earned his stripes at several luxury hotels and restaurants across Italy.
Says Gaetano Farucci: 'I'm thrilled to be leading the team with Michel and Rachel. Le Gavroche is an iconic restaurant and I'm excited to continue delivering the standard of excellence the restaurant has become known for over 51 years. When I joined five years ago, I never thought I'd be in this position but it's testament to the amazing training and opportunities given to the staff.'
Source de l'article : https://www.hospitalityandcateringnews.com/2018/10/michel-roux-jr-appoints-gaetano-farucci-new-head-chef-le-gavroche/