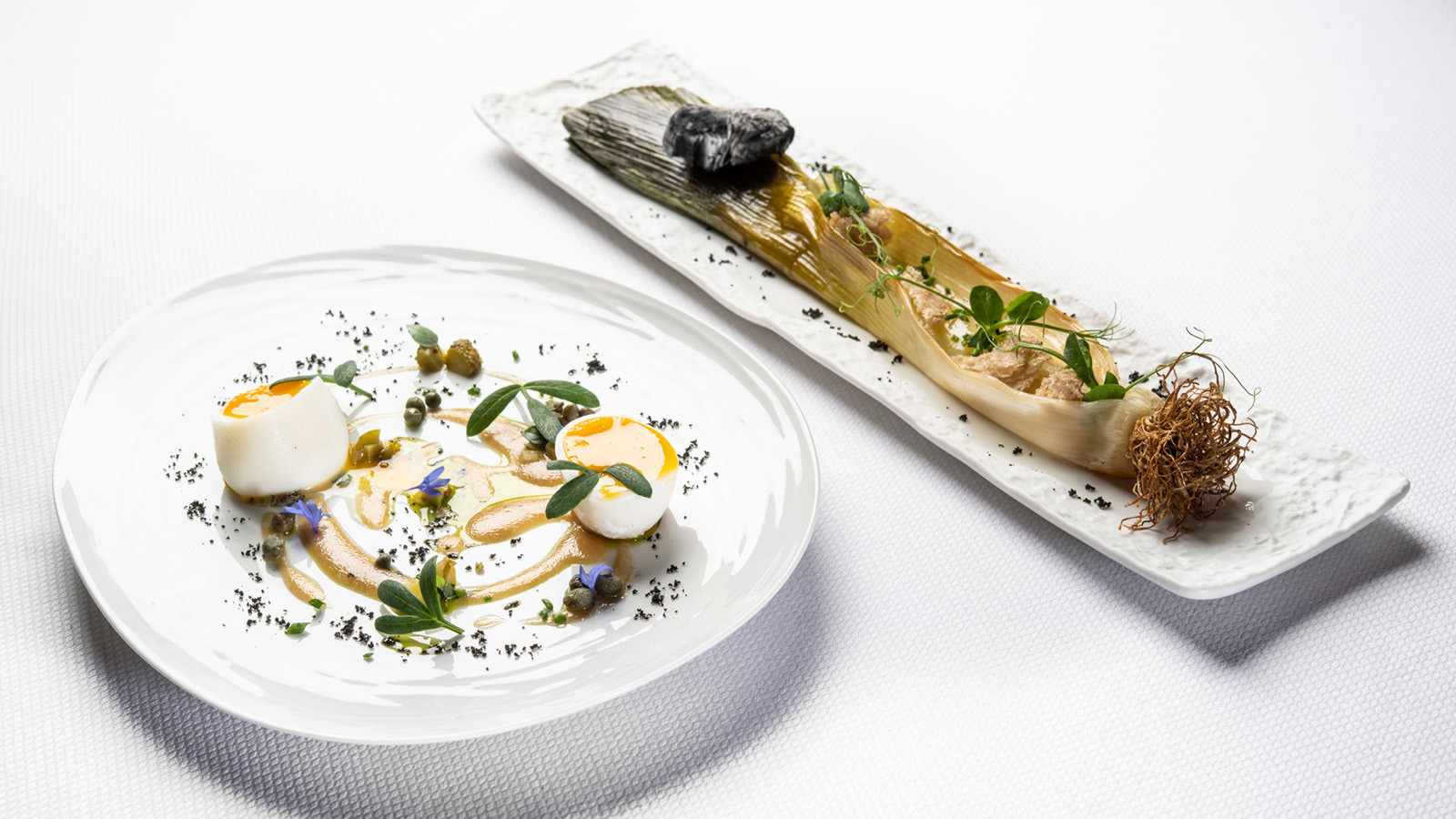 Adorned with magnificent 19th century tapestries and works of art, La Galerie is the heart and soul of Four Seasons Hotel George V, Paris. The restaurant's new menu pays homage to France and celebrates the best of contemporary French cooking, with dishes crafted by Alan Taudon. Modern and creative, his cuisine features clever twists on much-loved classics.
In line with French culinary traditions and sustainable practices, the chef has carefully selected small quality producers and market gardeners based just a few kilometres from Paris.
Alan Taudon explains:
"In the palace of gastronomy, I was keen to offer our clients a table that pays tribute to traditional French gastronomy, while celebrating the immense work carried out on a daily basis by our local producers."
The chef's oven-baked Ile-de-France leek confit with vinaigrette melts in the mouth and bursts with rich, caramelised flavours, while the wholesome dauphinoise ravioli in broth is bold and greatly invigorating. This culinary journey to the heart of France continues with a comforting hachis parmentier (minced beef topped with mashed potatoes), Parisian coquillettes with decadent black truffle shavings, and freshly caught grilled blue Brittany lobster.
When it comes to sweet treats, Chef Michael Bartocetti takes a creative twist on traditional French desserts. Alongside millefeuille with Madagascan vanilla, which exudes delicately scented aromas, is the chef's unmissable Paris-Brest with Piedmont hazelnuts, with its refined, crunchy notes. The soufflé is made with Berger chocolate, offering intense cocoa flavours and a mild, pleasant bitterness. This exquisite culinary experience is sure to tantalise the palates of both Hotel guests and Parisian gastronomes alike.
Source de l'article : http://urlr.me/yY17c