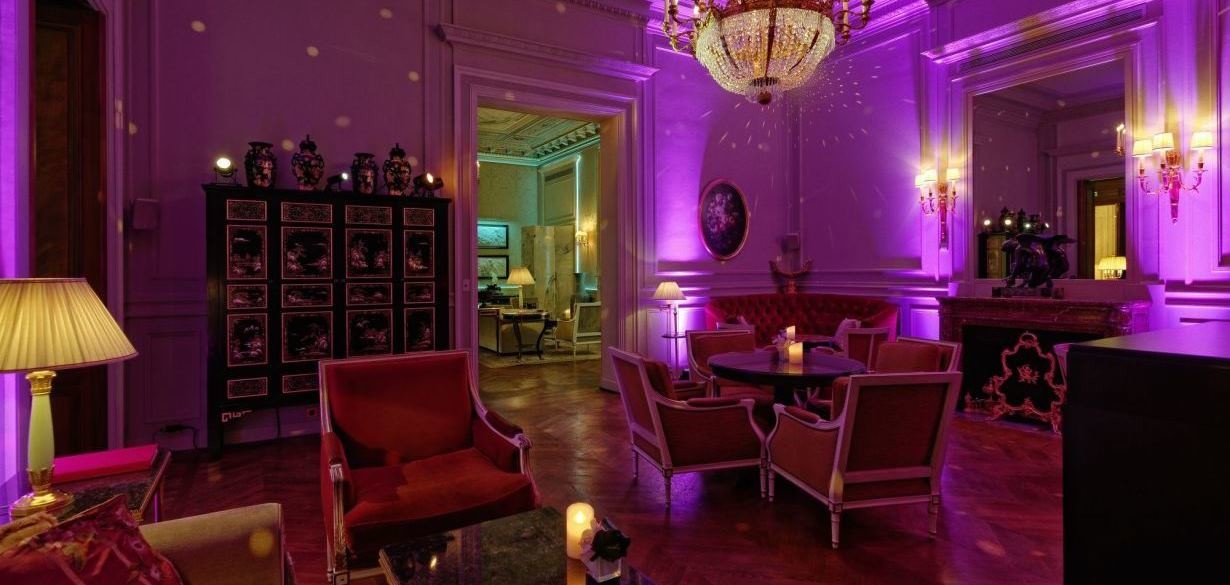 Crédit photo : Shangri-La Paris
Shangri-La Hotel, Paris has debuted SÒNG, a seasonal pop-up bar with impressive Eiffel Tower views, Glenfiddich whisky and Hendrick's Gin cocktails, and an Asian tapas menu. Named after the Song dynasty, which reigned in China from 960 to 1279, the bar celebrates the golden age when commerce, culture and social life flourished.
© Michel Figuet
Modern Asian music and velvet arm chairs will set the tone in one of the hotel's elegant suites, which has a heated terrace winter garden. Head barman Clement Emery and his team will serve creations inspired by the Song era with bases of Glenfiddich whiskies and Hendrick's Gin. Guests can also choose from a selection of rum, cognac, tequila, vodka, sake, champagne, wine and beer.
Glenfiddich whisky-based cocktails of note include: Hutong, a smooth drink made with Glenfiddich Project XX whisky, Bache Gabrielsen American Oak cognac, Drambuie 15 Year whisky, Pedro Ximenez sherry and buckwheat; and Opium, created with Glenfiddich 21 Year Gran Reserva whisky, Caroni 15 Year aged rum, cardamom, tobacco, tonka bean and poppy. Emery also created two tasting experience based on the Glenfiddich single malts—Voyage de l'Empereur and Voyage Experimental Series—to showcase the Scottish whiskies.
Special gin-based cocktails featuring Hendrick's Gin include: Ping Is The New Red, made with Hendrick's Gin, rose, Otto's vermouth and cardamom liqueur; and Yin & Tonic, a twist on the classic gin and tonic made with Hendrick's Gin, Genievre juniper liqueur, mini cucumbers, rose petals and yuzu tonic.
Shanghai-inspired bites include Peking duck bao, vegetarian mushroom bao and three different types of dumplings. Guests can also enjoy Thai marinated octopus with mango and papaya, Asian cold cuts and pickled vegetables with chili sauce. Caviar is also on the menu.
For cigar connoisseurs, a fine selection is available to accompany prestigious spirits and Glenfiddich single malts to be enjoyed on the terrace.
SÒNG is open every evening from 6 p.m. to midnight. For reservations, call +33 (0)1 53 67 19 98.
Source de l'article : https://bit.ly/2C782QN