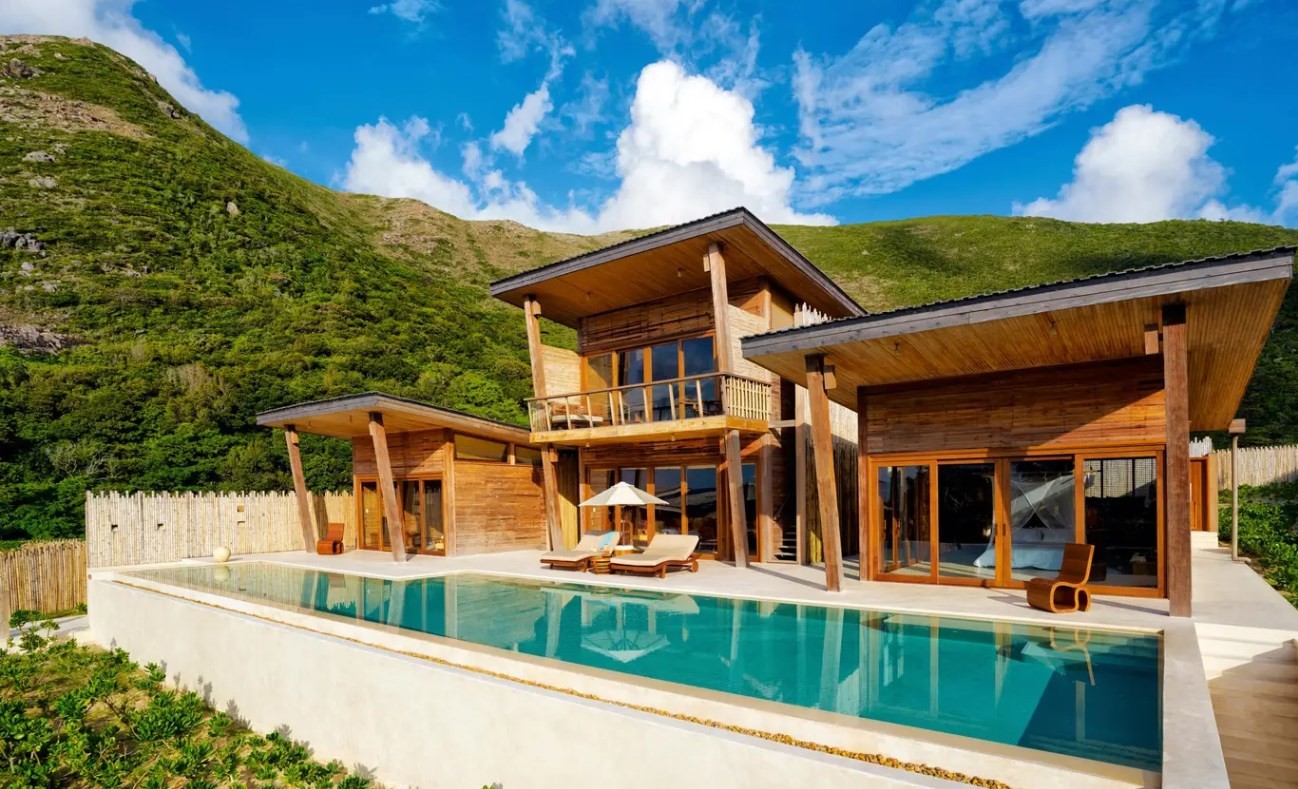 Set on one of the few remaining pristine islands of Vietnam, Six Senses Con Dao provides access to the tranquility of nature, where the verdant hills of Con Dao National Park, the sandy beach and turquoise water create the ultimate backdrop for wellness retreats.
With the arrival of 2020, the resort welcomes a selection of Visiting Practitioners who will share their passion for personal and spiritual enrichment by combining the old and the new in the pursuit of guests' well-being.
Vijay Laxmi Goyal – visiting until January 31, 2020
Originally from India, Vijaya was a lawyer before she discovered her passion for wellness and her true talent as a healer. She delivers a sense of deep relaxation through a variety of holistic therapies, including Alchemy of Touch and Access Bar. Working at the core of the body by balancing the brain and nervous system, she uses Cranio Sacral Therapy to stimulate the body's self-healing mechanisms. She also offers tarot and numerology sessions.
Wattanakorn Suksee (Nont) - visiting from February 1 to March 31, 2020
Known as an expert in trigger points and healing, Nont brings decades of experience in helping people reconnect and rebalance themselves through alternative therapies.
He is sought after for his ability to combine his knowledge of the human body with the healing arts of Reiki, Tai Chi and yoga to create customized and integrated holistic approaches that support his clients to address their concerns and reach their health and wellness goals.
Guests can participate in Nont's signature singing bowl treatment which harmonizes sound, touch and the mind, or in the Laghoo Shankha Prakshalana, a natural and non-invasive digestive system cleanse. Euphoria Reiki will help clear negative energy from the root to the crown chakra.
Napath Theechanthuek - visiting from April 1 to April 30, 2020
Napath was born in the North East of Thailand and spent the last 18 years traveling the world and offering a blend of therapeutic and relaxing massages. Her specialties include body therapies to soothe away stress such as the Thai Massage and Tok-Sen Taping techniques. Her guided Gold Leaf Uplifting Facial technique works on deeper muscle layers of the face to eliminate toxins and reduce fine lines.
Infusing a diverse selection of specialized therapies from wellness experts and practitioners, Six Senses Con Dao offers the perfect opportunity to unplug and recalibrate the mind and body through immersive, results-oriented wellness programs. It is not just about taking in the beauty of Con Dao's nature, it is the exhilaration of an experience where guests can take a break from reality and return feeling more energetic and balanced.

For further information, please email mgr-condao-spa@sixsenses.com, phone +84 254 3831 222, or visit https://www.sixsenses.com/en/resorts/con-dao/wellness-spa/visiting-practitioners.
Source de l'article : https://frama.link/TwTLqs07