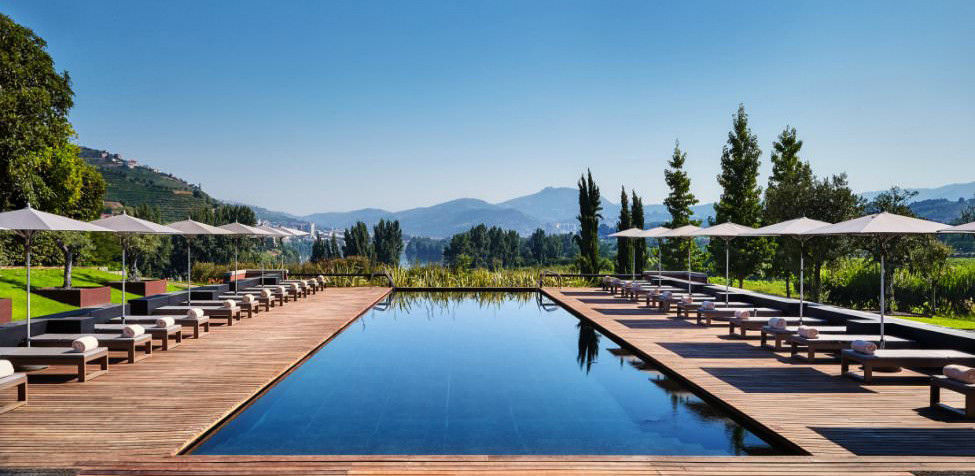 Crédit photo : Six Senses Douro Valley
LAMEGO, Portugal – January 15, 2019 – Six Senses Douro Valley has done it again. They've been honored with inclusion in the Gallivanter's Guide 2019 Awards of Excellence as Best European Resort Hotel. This follows on from the nomination in 2018.
Gallivanter's Guide was founded in 1991 with the aim of serving the world's high-end hotel aficionados. The publication is a privately published travel advisory that reaches thousands of discerning travelers each month.
According to Gallivanter's Guide Co-founder Lyn Middlehurst, "It was a very close call between this year's winners, but Six Senses Douro Valley has achieved top place which does not surprise me, given all the ecstatic emails I received from many of the Gallivanter readers."
Nicholas Yarnell, general manager of Six Senses Douro Valley said, "We are completely surprised and honored for being named once again, this year as Best European Resort Hotel. The 10 new rooms and suites that are going to be ready in June this year will enhance our guest experience and our commitment to sustainability and wellness, our passion for intuitive service and evolution through continuous guest-focused innovation. We strive to be the standard bearer for out-of-the-ordinary travel experiences."
About Six Senses Douro Valley
Six Senses Douro Valley's UNESCO World Heritage setting fronts onto the River Douro as it winds through the world's oldest demarcated wine region. The estate covers 19 acres with 57 guestrooms, suites and villas. Three restaurants highlight regional produce with a dedicated wine cellar featuring local vintages.
Six Senses Spa comprises 10 treatment rooms, indoor and outdoor pools and a gym. It presents specialty and local therapies and multi-day programs. An outdoor yoga pavilion is ideal for individuals and groups. The sun-kissed valley is at the heart of the region that offers activities and excursions by foot, vehicle or water.
About
Six Senses Hotels Resorts Spas operates two hotels, 15 resorts and 31 spas in 21 countries under the brand names Six Senses, Evason and Six Senses Spas. The portfolio will triple over the next 5 years with resort, hotel and spa openings underway in Austria, Bhutan, Brazil, Cambodia, China, India, Indonesia, Israel, Spain, Switzerland, Taiwan, Thailand and the United States.
Six Senses properties share a leadership commitment to community, sustainability, wellness and design, infused with a touch of quirkiness. Whether an exquisite island resort, mountain retreat or urban hotel, the enduring purpose is to help people reconnect with themselves, others and the world around them.
Six Senses Spas offers a wide range of holistic wellness, rejuvenation and beauty treatments administered under the guidance of expert therapists in all resorts as well as at 16 additional standalone spas. The high-tech and high-touch approach guides guests on their personal path to well-being, taking them as deep as they want to go.
Evason follows the Six Senses philosophy of uncompromised responsibility to sustainability and the community. Its two unique resorts provide a strong value focus, while offering a vast array of personal guest experiences that the whole family will love.
Source de l'article : https://www.sixsenses.com/six-senses-douro-valley-named-top-european-hotel