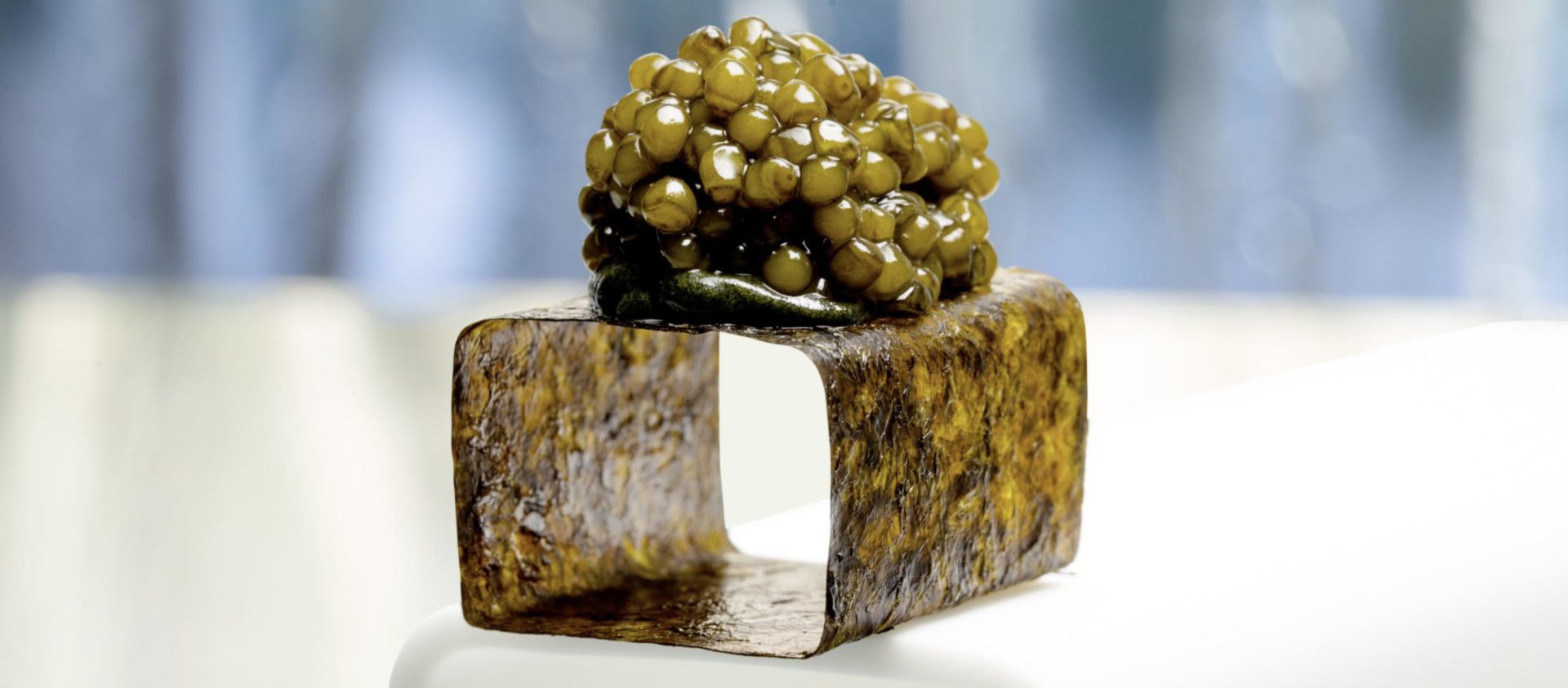 Crédit photo : Enigma
The nominees for the 17 categories of the first edition of The World Restaurant Awards
The World Restaurant Awards announced yesterday their shortlist of nominees. This is the exciting inaugural edition of the new progressive industry event conceived by food writers Joe Warwick and Andrea Petrini, in partnership with producers IMG and designed to reflect the range and diversity of the international dining scene.
Fine Dining Lovers is Media Partner for The World Restaurant Awards and looks forward to bringing you exclusive coverage up to and including the glittering award ceremony in Paris on February 18th 2019 where the category winners will be announced.
In the meantime, the nominees have been shortlisted by a 100-strong international panel of chefs, restaurant experts and influential figures from old and new media to form 17 categories (see the list below).
There are 73 nominees in total, divided into the "big plate" (serious criteria) and "small plate" (tongue in cheek) criteria across 22 countries. Take a look at the map below and discover all the restaurant nominees in the Big Plate category.
Europe houses about two-thirds of the nominees with many of the big plate nominees being located in culinary powerhouses like Italy, France, Denmark, Spain, and the UK. Other countries that fared well further afield include the US and Japan.
The diverse awards include restaurants that have stood the test of time (Enduring Classic) to newly opened addresses (Arrival of The Year) capturing the old and the new.
Well known destinations like Mugaritz and Noma continue to be recognised for pushing the envelope in "Original Thinking." They join three other enticing, yet lesser known destinations in a full house of European addresses. While "Off The Beaten Track" includes a global selection, from the "Riley's Fish Shack" in Tynemouth in the North of England to Virgilio Martinez and Pia Leon's slightly more exotically located Mil set high up in the Andes in Peru.
In the "Small Plate" sector Clare Smyth (World's Best Female Chef 2018) will be intrigued to learn she's been shortlisted in the tongue in cheek category for "tattoo free" skin along with French chefAlaine Ducasse and David Thompson. Food writing is also acknowledged with the late Jonathan Gold being remembered in the long-form journalism nominees.
THE WORLD RESTAURANT AWARDS - NOMINEES
BIG PLATES - SHORT LIST
The 12 'Big Plates' categories are designed to "champion excellence and integrity while trying to better promote the diversity of the world's restaurant community."
The Restaurant of the Year category will be picked from the eventual winners in each category in the Big Plates list
Original Thinking - Highlighting envelope-pushing creativity and artistic expression.
1. Enigma - Barcelona, Spain
2. Ikoyi - London, United Kingdom
3.Mugaritz - San Sebastian, Spain
4. Noma - Copenhagen, Denmark
5. Le Clarence - Paris, France
Off-Map Destination - Remote restaurants where the journey to get there is a story.
1. Mil - Maras, Peru
2. Bootshaus - Klosterpl, Austria
3. Wolfgat - Paternoster, South Africa
4. Tokuyamazushi - Shiga, Japan
5. Riley's Fish Shack - Tynemouth, United Kingdom
No Reservations Required - For places where it's possible to turn up without a booking.
1. Clamato - Paris, France
2. Kiln - London, United Kingdom
3. Mocoto - Sao Paolo, Brazil
4. Delifucious - Tokyo, Japan
5. Retrobottega - Rome, Italy
House Special - Restaurants defined by one particular dish.
1. Gazela / 'Hot dog' - Portugal
2. Yat Lok / Roast Goose - Hong Kong
3. Obana / Unagi - Japan
4. Trishna / Soft Shell Crab - India
5. Lido 84 / 'Cacio e Pepe' cooked in pig's bladder - Italy
Forward Drinking - Focusing on fresh ideas in liquid refreshment.
1. Cub - London, United Kingdom
2. Mugaritz - San Sebastian, Spain
3. Dersou - Paris, France
4. Amass - Copenhagen, Denmark
5. Godenya - Hong Kong, Hong Kong
Event of the Year - Recognising restaurant residencies and pop-ups.
1. Refugee Food Festival, France (and worldwide)
2. Parabere Forum, Norway
3. Al Meni, Italy
4. Game at Lyle's, United Kingdom
5. The Presidential Train, Portugal
Ethical Thinking - Rewarding environmental and social responsibility.
1. Blue Hill at Stone Barns - New York, United States
2. Food For Soul - Various locations, Italy (and worldwide)
3. Noma - Copenhagen, Denmark
4. Saint Peter - Sydney, Australia
5. Silo - Brighton, United Kingdom
Enduring Classic - Exceptional restaurants open for at least 50 years.
1. Peter Luger's - New York, United States
2. Paul Bocuse - Lyon, France
3. La Mère Brazier - Lyon, France
4. Hyotei - Kyoto, Japan
5. Elkano - Bilbao, Spain
Collaboration of the Year - Rewarding restaurants for their work with suppliers.
1. Vespertine X This Will Destroy You, United States
2. Mirazur X Huilerie Saint Michel, France
3. Cafe Paradiso X Gort na Nairn Farm, Ireland
4. Single Thread Farm X Bloodroot Blades, United States
5. Frantzen X Jacob Marsing-Rossini, Sweden
Atmosphere - Considering restaurant service, acoustics and overall ambience.
1. Punk Royale - Copenhagen, Denmark
2. Vespertine - Los Angeles, United States
3. Chambre Séparée - Gent, Belgium
4. Astoria Seafood - New York, United States
5. Machneyuda - Jerusalem, Israel
Arrival of the Year - For new restaurants opened Sept 1, 2017 - Sept 30, 2018.
1. DaGorini - Bologna, Italy
2. Inua - Tokyo, Japan
3. Virtus - Paris, France
4. Angler - San Francisco, United States
5. Kjolle - Lima, Peru
SMALL PLATES - SHORT LIST
"The 'Small Plates' recognise contemporary cultural nuances by acknowledging the pivotal role social media now plays in the restaurant world while, with tongue firmly in cheeky, attempting to subvert current gastronomic fashion and also make a point of championing tradition, both culinary and literary."
Tweezer-Free Kitchen of the Year - Searching for a more hands-on style of plating.
1. Bo.Lan, Thailand
2. Racines, France
3. Black Axe Mangal, United Kingdom
Trolley of the Year - For those that believe tableside service should always be in fashion.
1. Ballymaloe House, Ireland
2. Otto's, United Kingdom
3. The Grill, United States
Tattoo-Free Chef of the Year - For toque stars whose bodies aren't canvases
1. Clare Smyth
2. Alain Ducasse
3. David Thompson
Instagram Account of the Year - Picked from the restaurant world's social media platform of choice.
1. @little_meg_siu_meg
2. @mattymatheson
3. @alain_passard
Long-Form Journalism - Because the world still needs in-depth restaurant writing.
1. Lisa Abend 'The Food Circus' Fool Magazine
2. Helen Rosner 'What Jonathan Gold meant for food writing' The New Yorker
3. Jonathan Gold 'Anthony Bourdain Opened the Working Class Kitchen to the World' LA Times
Red-Wine Serving Restaurant - For those who shun current fashion by still championing the red grape.
1. Noble Rot, United Kingdom
2. Roscioli, Italy
3. Le Baratin, France
Source de l'article : https://restaurantawards.world/