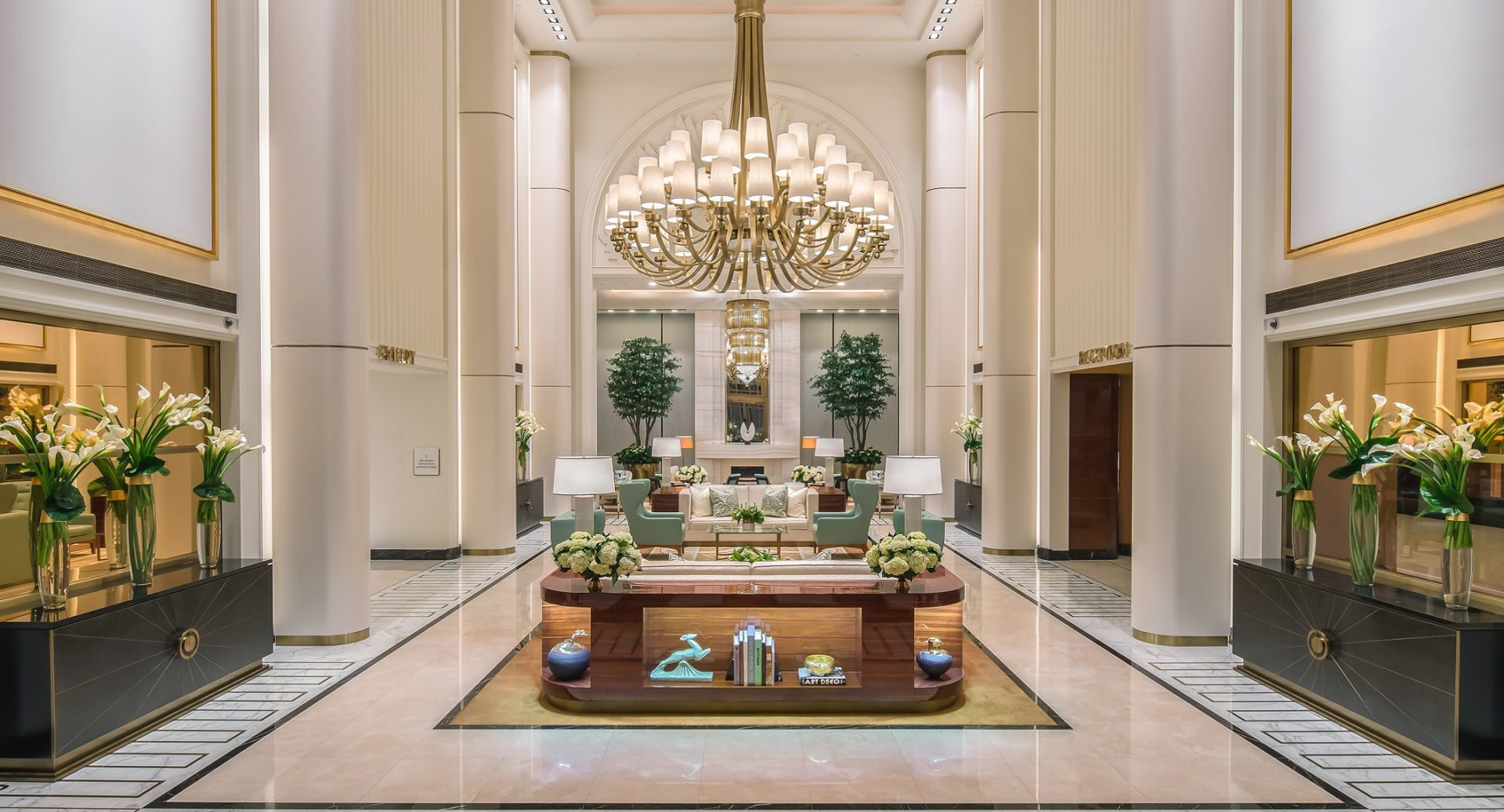 Crédit photo : Waldorf Astoria Beverly Hills
Virtuoso and its member agencies announced a slate of new strategic initiatives, as well as growth updates, the organization's 2019 U.S. & Canada Forum, held in Austin, TX, January 24-26. The event set a new high, with 510 attendees representing eight percent growth over 2018.
Network Growth
Virtuoso has set a record for number of network advisors, reaching 20,000 in 2018, a 14 percent increase. Underscoring the health of its agencies, 81 percent of that growth came from existing members, with the remainder from newly added members. The network counts over 1,000 agency locations in 50 countries, which are now responsible for $26.4 billion in sales for 2018. That new high-water mark represents an 11 percent increase in annual production. For an infographic outlining Virtuoso's growth, click here.
Virtuoso is also observing double-digit growth in bookings of key partner segments for 2019:
Tours: +11 percent
Cruises: +13 percent
On-Sites: +18 percent
Hotels: +26 percent

Agency confidence is high heading into 2019, according to new polling data from agency attendees at the U.S. & Canada Forum. Ninety-two percent of members are predicting sales growth for this year, and half of the respondents are envisioning growth of more than 10 percent. A strong majority – 84 percent – of members are also reporting the U.S. government shutdown has not affected consumer confidence in travel. Despite recent stock market fluctuations, 58 percent say consumer confidence has not been impacted.
Members and Advisors First
Understanding that the strength of the network's advisors factors heavily into member success, Virtuoso's mission statement, adopted 20 years ago, is to utilize the assets of the network to increase the compensation and personal fulfillment of the frontline travel advisor. Therefore, Virtuoso views everything through an "Advisor First" lens. As an innovation company with a proud heritage of advances, the network prioritizes sales success for advisors, providing opportunities to sharpen their professional abilities and increase bookings with preferred partners.
One key way the network supports its members is by paying them 100 percent of the overrides it receives from preferred partners. Last year was record-breaking, up 55 percent from 2017 in overrides paid out to U.S. and Canadian agencies as a reward for their strong sales. This financial recognition helps drive Virtuoso's strategy of creating a directional sales force to shift market share to preferred partners.
With the strategic success of members at the forefront, Virtuoso Benchmarking Teams provide a way to share best practices across the full agency operation. The 34 participating agencies examine more than 500 metrics in 56 reports to gain increased insights, growing both production and profitability.
Virtuoso also assists its agencies through a three-step strategic collaboration process, where the network's regional director staff work closely with members to help them maximize their use of Virtuoso benefits. First, agencies set up to three goals to focus on for the next 12-18 months. Second, members meet with their regional director to discuss those goals. Third, regional directors create an action plan mapping to those goals, including elements from the increasing number of programs Virtuoso offers. The process has been very well received, as it customizes a program for each agency's unique objectives regardless of size or location.

For 2019, the top member goals are improving advisor efficiency, developing talent, finding new advisor talent and maximizing marketing, and Virtuoso has created initiatives to strategically address each area of interest.
Developing Talent and Finding New Advisor Talent
The Virtuoso Travel Academy, the network's advisor learning portal, provides members with live webinars, online training, video-based sessions and travel documentaries. Available 24/7/365, a record 6,500 advisors completed more than 123,000 courses through the Academy in 2018, which represents a 26 percent increase over 2017. More than 1,000 live webinars were offered – a 15 percent increase year over year.
Virtuoso's unique professional development programs continue to provide network advisors with a competitive edge. To help advisors who are either new to Virtuoso or the industry ramp up quickly, the network created an intensive week-long program called the Virtuoso Certified Travel Advisor. In just four years, the program has been amazingly successful in quickly boosting the sales of more than 300 participating advisors. After finishing the course, new entrants averaged 74 percent more in production than their peers.
Maximizing Marketing
New statistics from 2018 demonstrate the effectiveness of Virtuoso's industry-leading marketing offerings:
Clients who received no marketing spent an average of $5,481 per year
Clients who received any marketing spent an average of $14,988 a year
Clients who received a complete marketing plan spent an average of $22,686 a year
To enable Virtuoso members in the U.S. and Canada to make the most of the network's award-winning marketing programs, the network has introduced a comprehensive proprietary solution. MyMarketing is the latest Virtuoso innovation putting members and advisors first and giving them control, following in the path of industry-leading initiatives such as the first agency- and advisor-client marketing personalization. It will enhance advisor efficiency by increasing usage of Virtuoso's suite of marketing offerings, enabling them to put their most professional foot forward and ultimately sell more.
Launched earlier this month, the self-service platform simplifies marketing by centralizing tools on Virtuoso.com to provide agencies with deeper insights into the success of campaigns and improve effectiveness. Agencies can view all past, present and future marketing activities, as well as access Virtuoso marketing assets such as flyers and brochures, edit them and send them directly to clients. For the first time, advisors now have a tool that synchronizes agency client CRM lists and allows them to upload their own marketing lists. MyMarketing also includes a notification system to help advisors connect with clients more effectively and unique social media tools to promote their value with relevant messages and offers. As well, real-time reports of client engagement allow for follow-up and action, making marketing more impactful and results-driven.
Communities
This year brings the addition of two new Communities – Ultraluxe and Culinary – to further Virtuoso's initiative to encourage advisor specialization to better meet client demand for more personalized trips, ultimately enhancing sales. The six Virtuoso Communities, including adventure, cruise, family and wellness travel, unite advisors and partners with a shared interest for increased awareness, education, confidence and sales within trending niches. Advisors benefit through training and networking opportunities as well as marketing tools, including themed travel catalogs and advisor profile enhancements in Virtuoso.com. The network is launching its first Community Day March 30 with a focus on culinary and family travel to be held in conjunction with the Virtuoso Travel Week On Tour event in New Orleans.
The Communities strategy is resonating with members and achieving its desired impact. Participating advisors sold 72 percent more in Community partner product than their peers in 2018. A survey of participating advisors found that 93 percent would rejoin a Community and 93 percent would recommend joining to friends. As well, 85 percent feel they receive relevant and timely information about their Community, and 73 percent are pleased with the marketing benefits Community membership provides.
Source de l'article : https://bit.ly/2MEOXdF