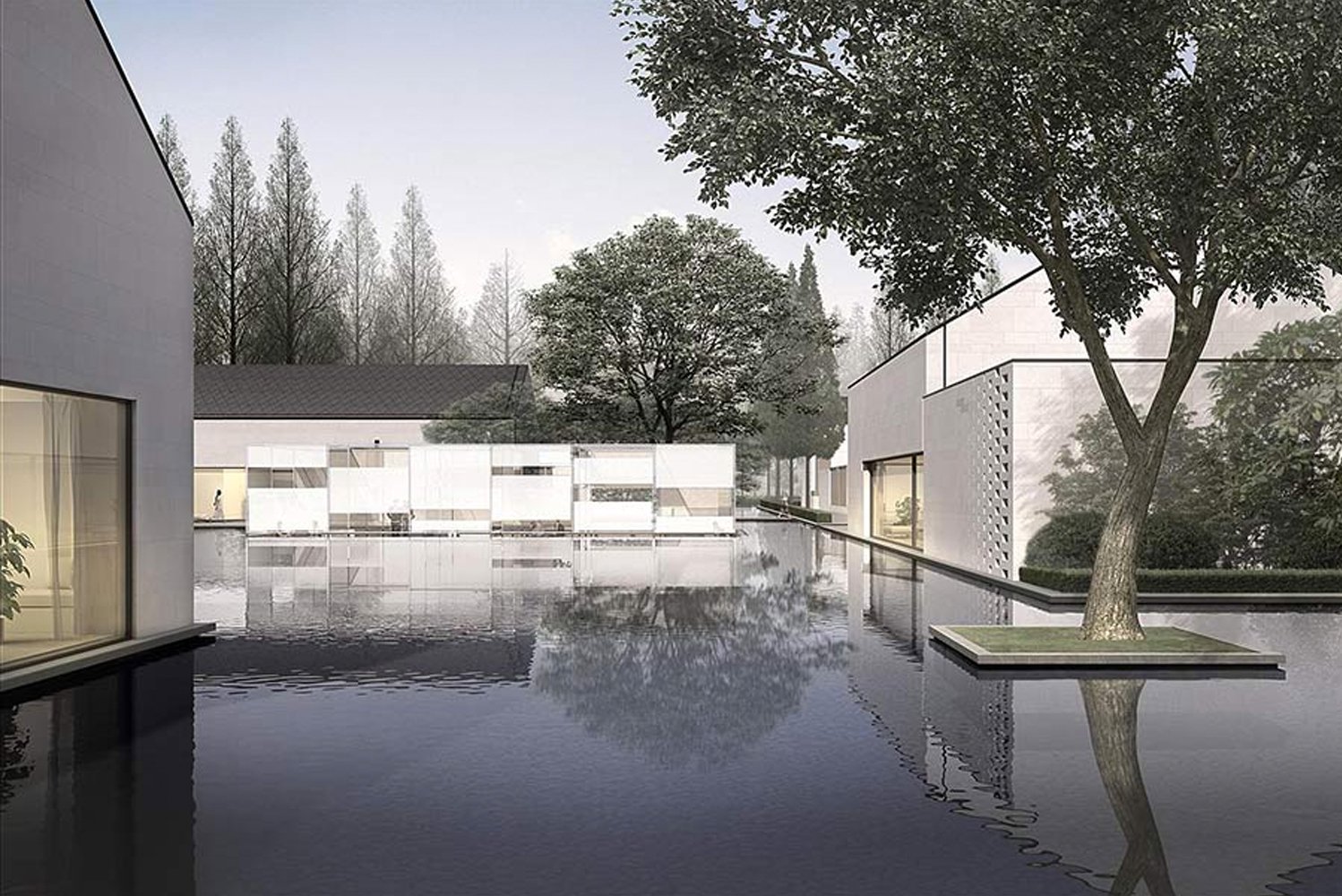 Crédit photo : Alila Wuzhen
Alila's third Chinese property is scheduled to open this November in Wuzhen.
Inspired by the town's maze of canals and ancient alleyways, Alila Wuzhen will have 125 suites, villas and pool villas all wrapped around private courtyards and intertwining waterways.

Designed by Goa, an architectural firm in China, Alila Wuzhen will have minimalist aesthetics, adapting the heritage buildings found in this place located south of the Yangtze River. Alila Wuzhen's architecture will reimagine traditional space reconstruction including streets, lanes, courtyards and public areas, giving it new functionalities and purpose.
"The Maze" at Alila Wuzhen will have spaces with twists and turns, reminiscent of the villages, with its own waterways that correspond to the water town of Wuzhen, as well as the water system of Hangjia Lake Plain. The 125 suites, villas and pool villas will be located here; they will have modern amenities, including LCD TVs and Wi-Fi connectivity.
An indoor pool will be inspired by the Arabian Alhambra's bathroom with patterns etched onto its pitched roof.
The main public spaces will be gathered around a central water courtyard with water features dissecting indoor and outdoor spaces throughout the resort, while also maintaining the continuity of the buildings, just like the traditional villages of old.
There will be four restaurants and bars, including Shui Shi Kou, Si Shui & Private Dining Room, and Sai Bai.
Other facilities at Alila Wuzhen will include Spa Alila, gym with private yoga studio, as well as meeting and event space for up to 500 guests.
Source de l'article : https://www.hotelmanagement.net/development/goa-draws-inspiration-from-wuzhen-for-design-alila-hotels-and-resorts-third-property