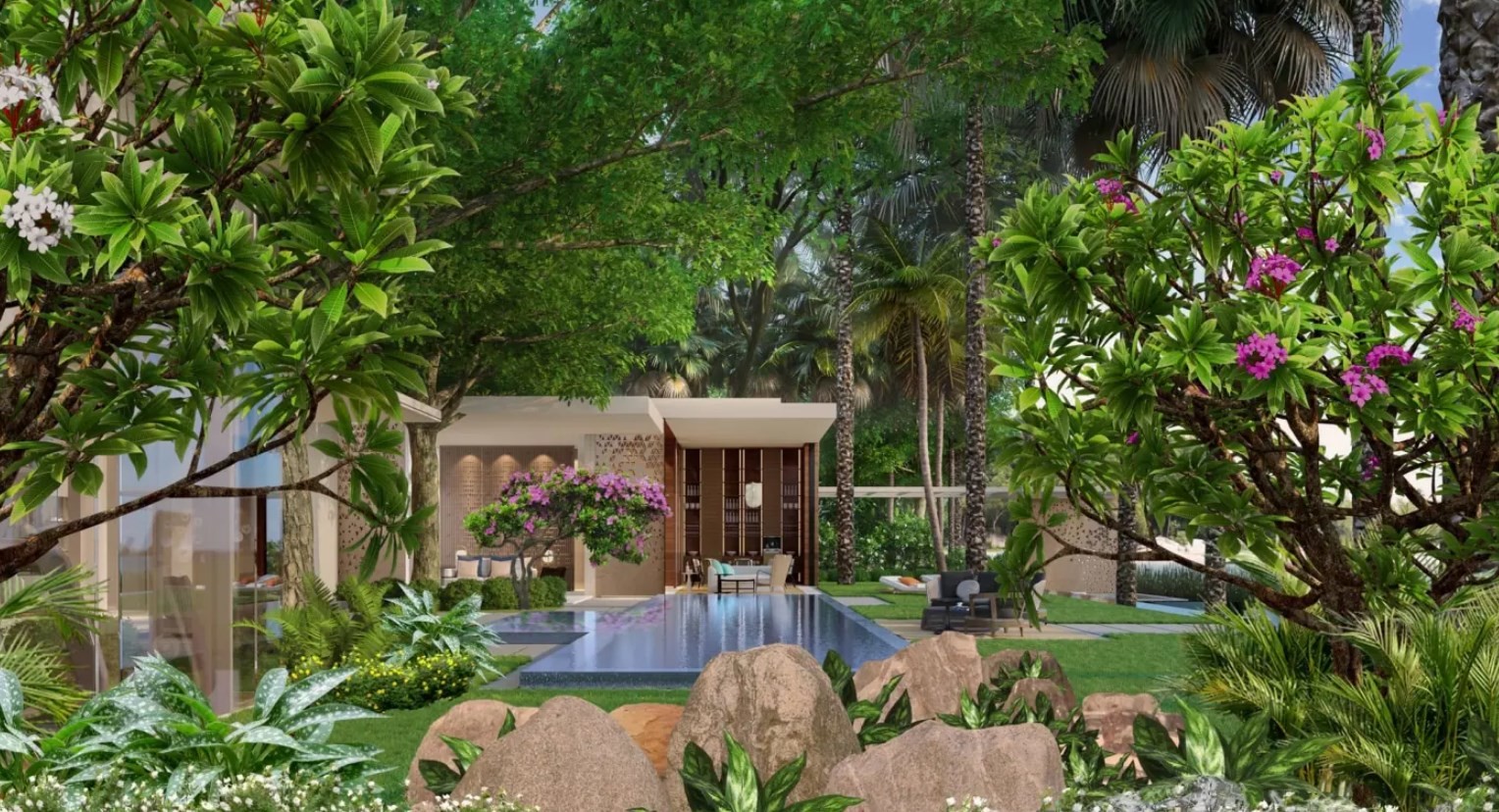 Saudi gigaproject offers hope for the sustainable tourism sector
As the world wakes up to climate change, a new breed of conscious consumer is driving the emergence of brands that behave with integrity and deliver on their promises of social and environmental responsibility.
For consumers, the once prevalent 'more is more' mindset is giving way to considered consumption, with ethical considerations becoming integral to purchasing decisions.
The travel sector is no exception. As 'luxury' travel becomes increasingly ubiquitous and awareness grows of the social and ecological damage caused by over-tourism, discerning consumers are seeking authentic experiences that leave a positive footprint on local ecosystems.
A unique destination on Saudi Arabia's northwestern coastline is set to raise the bar for individuals seeking transformative travel experiences underpinned by ethical principles.
Targeting the world's top 2.5 million ultra-high net worth travellers, AMAALA is poised to act as a catalyst in the evolution of tourism, shifting its trajectory from the now-hackneyed concept of luxury travel to meaningful, purpose-driven and immersive experiences that aims to safeguard the planet's natural resources.
Named after the Arabic word for 'hope' and the ancient Sanskrit word for 'purity', the AMAALA resort delivers upon the Kingdom of Saudi Arabia's Vision 2030 pillars of the cultivation of a vibrant society, a sustainable economy and a protected natural environment.
AMAALA will not only respect and safeguard local cultures and ecosystems, it aims to transform lives and livelihoods with the creation of an estimated 20,000 new jobs, rising to 50,000 once fully established.
While the AMAALA resort destination spans over 4,155 square kilometres of unspoilt terrain within the Prince Mohammad bin Salman Natural Reserve, approximately five percent of the greenfield site will be developed with the remainder managed for conservation value.
Taking inspiration from the Bedouin tribes who traditionally hold a deep respect for and connection to the ancestral lands and seas that sustain them, a commitment to world-class sustainability is an integral part of AMAALA's brand promise.
Sustainable principles and practices permeate all aspects of AMAALA. With an operational zero-carbon footprint as its goal, the destination has multiple sustainability criteria, not least being the requirement for developers to adhere to bespoke regulations based on world-class sustainability standards and best practices.
Once completed, a full solar energy farm – one of the largest in the GCC - will supply the entire development. The feasibility of redirecting excess energy to the local grid is also being examined.
Robust waste management and recycling processes, most of AMAALA's transport being powered by renewable energy, and landscaping featuring species indigenous to the Arabian Peninsula are key factors in minimising life cycle environmental impact.
An organic farm, harnessing sustainable farming techniques, will supply ample local produce for guests and employees, with the longer-term goal of developing a secondary sustainable farming industry to promote self-sufficiency for local communities.
AMAALA's Chief Executive Officer, Nicholas Naples, states: "A core objective for AMAALA is the preservation, conservation and where possible, the enhancement of its marine and coastal ecosystem. While the area features high levels of marine biodiversity, abundant marine life and a coral reef that is amongst the last major healthy reefs in the world, the environment is significantly understudied.
"This is set to change with the introduction of the Marine Life Institute, a signature project at AMAALA. Collaboration with leading global universities, ecologists and marine experts is underway to map the environment with future research projects planned to find solutions for the re-establishment of other global reef systems, based upon understanding the natural resilience of northern Red Sea corals.
"The Institute, working in partnership with organisations, will also contribute to the World Coral Conservatoire project to build a world reference centre of living coral colonies," Naples added.
The Kingdom of Saudi Arabia is becoming increasingly attractive to foreign investors, corporations and entrepreneurs due to the widespread reforms implemented as part of the Vision 2030 agenda.
Recognised in the recent World Bank Doing Business 2020 report as amongst the ten world economies showing the most improvement on ease of doing business, the Kingdom aims to increase foreign direct investment from 3.8 per cent to reach international levels of 5.7 per cent of GDP. This, combined with the move towards global commercial rules and standards and the introduction of a swathe of FDI-friendly reforms, such as a relaxation of the 49 per cent limit for foreign investors in shares of listed companies, indicates that the opportunity to capitalize on the opening up of the Saudi market has never been stronger.
In particular, the Kingdom's goal to attract 22.1 million international visitors by 2051 makes its burgeoning tourism sector a compelling investment proposition. As the global travel market teeters on the edge of a consumer-driven seismic shift and developed nations become increasingly mired in the economic downturn, AMAALA's investment packages– which span financial investments and partnerships through to numerous development opportunities for hospitality, retail, residential, leisure, art and culture and education facilities - are attracting attention. With AMAALA anticipated to deliver several longstanding economic benefits to the Kingdom, including a contribution of 0.64% to GDP by 2030, the development offers hope for a new era of ethically-grounded strategic investments with the potential for robust returns.
Source de l'article : https://frama.link/jqP1H7xN