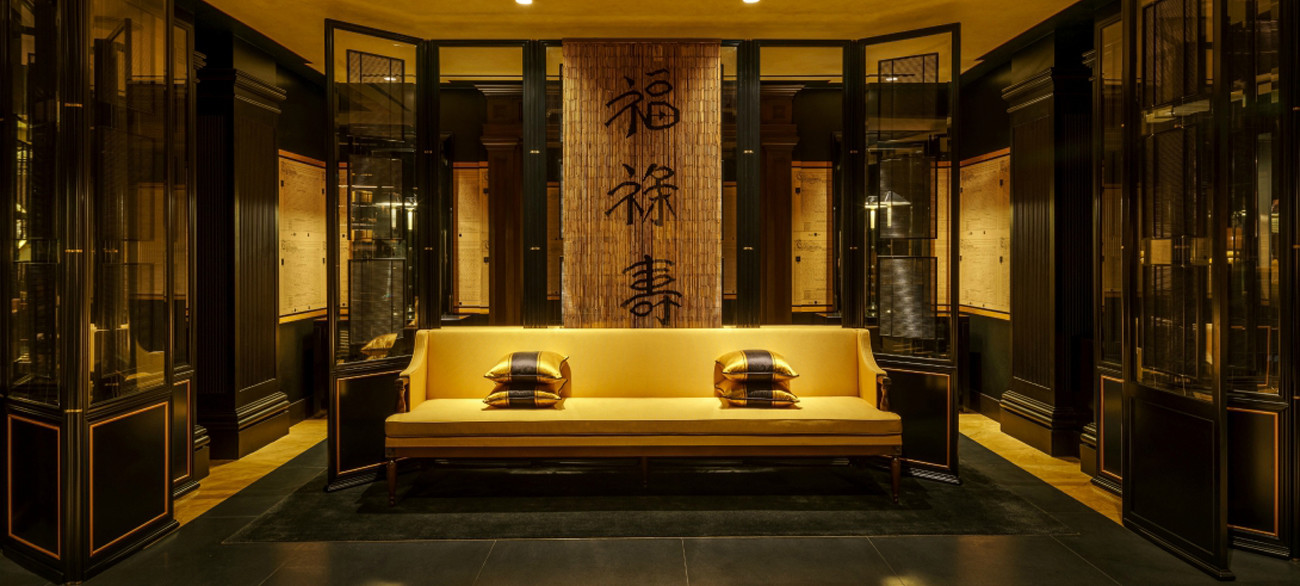 Crédit photo : Six Senses Duxton
Talking shop(houses)
As part of a remarkable conservation project in Singapore, the trading houses that make up Six Senses Duxton were sustainably restored under the supervision of acclaimed designer Anouska Hempel.
Earlier in 2018, we opened our first city hotel in Tanjong Pagar, Singapore's central district and the eclectic heart of Chinatown. Anouska worked within the restrictions of a heritage building and variations of room size to give each of the 49 guestrooms and suites a unique individuality while maintaining the harmony with the hotel's colorful past and rich Asian history.
Along with its newly-opened sister hotel Six Senses Maxwell, Six Senses Duxton received the Urban Redevelopment Authority Architectural Heritage Award, recognizing its commitment to authenticity and responsible preservation. We asked Anouska more about this elegant and eccentric design project and the inspiration behind the dramatic east-meets-west narrative.
Where did the creative idea for Six Senses Duxton come from?
I was inspired by the eclectic Hong Kong black and gold combinations from the water and the land. You'll see gold features heavily in the restaurant and entrance area. I love the idea of China with its yellow saffron, sun yellow, rapeseed and mustard seed yellow, and the juxtapositions of things. Everything from dumpling pots, to chopsticks and old-fashioned service. I wanted to combine all these things and create intrigue, life and meaning derived from China.
How did you make the design functional and aesthetic at the same time?
By going back in time and observing how China has survived through the ages, and retained its heritage in its internal combinations from the earth. Wind is the air of its belly – love is in its heart, as well as in the disciplines of all the senses.
Where did you start?
Literally at the front door, then with a continued spirit of creation. I wanted to achieve something timeless and controlled, finding pleasure in shadows, and shadow on shadow.
Do you find that design is limited when sustainability is the key concern?
No. Good design can be sustained on every level, creating a pattern – it goes on and on. Take the life of a bamboo stick. Try and break it, you can't.
For more information or reservations, please call +65 6914 1428 or email reservations-duxton@sixsenses.com.
Source de l'article : https://bit.ly/2GQ31l0