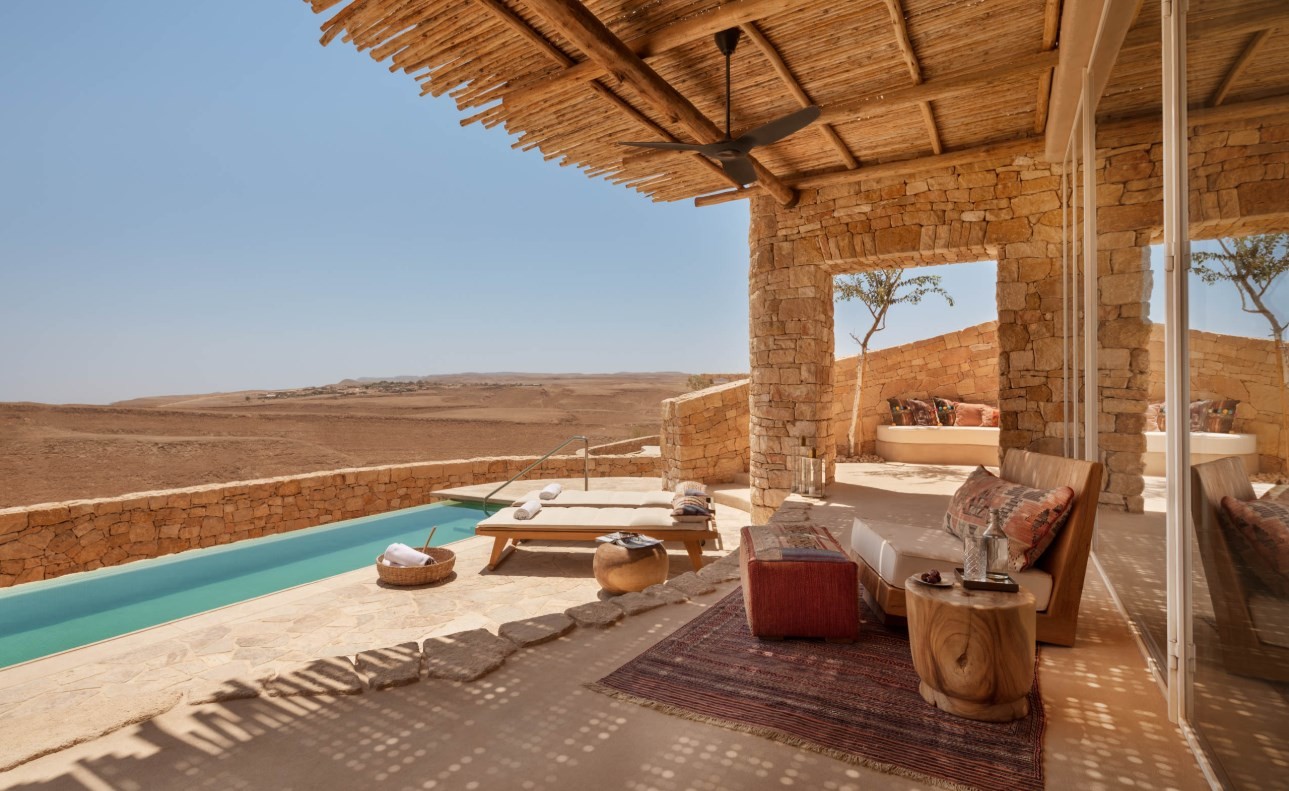 Six Senses Shaharut will open in the ancient Negev Desert in Israel this June. This highly-anticipated opening is a chance to apply our values of "Emotional Hospitality" and "Crafted Experiences" with a traditional desert twist.
Blending in and standing out
Six Senses Shaharut is intimate in nature, comprising just 60 suites and pool villas. The design aims to bring guests into harmony with nature by reinforcing the relationship between inside and outside in a seamless way. A modern reinterpretation of nomadic structures, the villas are built from, and inspired by, local rocks and pigments, with the landscaping featuring indigenous desert blooms. Exterior lighting is thoughtfully considered to avoid light pollution at night. Inside, the furniture and fittings use natural stone, wood and copper, and the furnishings are sourced from a partnership with local artisans.
Extraordinary desert-inspired experiences
There are a wide range of uplifting experiences on offer including sunrise yoga workshops, immersive local community experiences, late-night stargazing, incredible hikes and camel treks through the luminous Negev desert and the ancient Incense Route.
Source de l'article : https://frama.link/xzN4HEdk