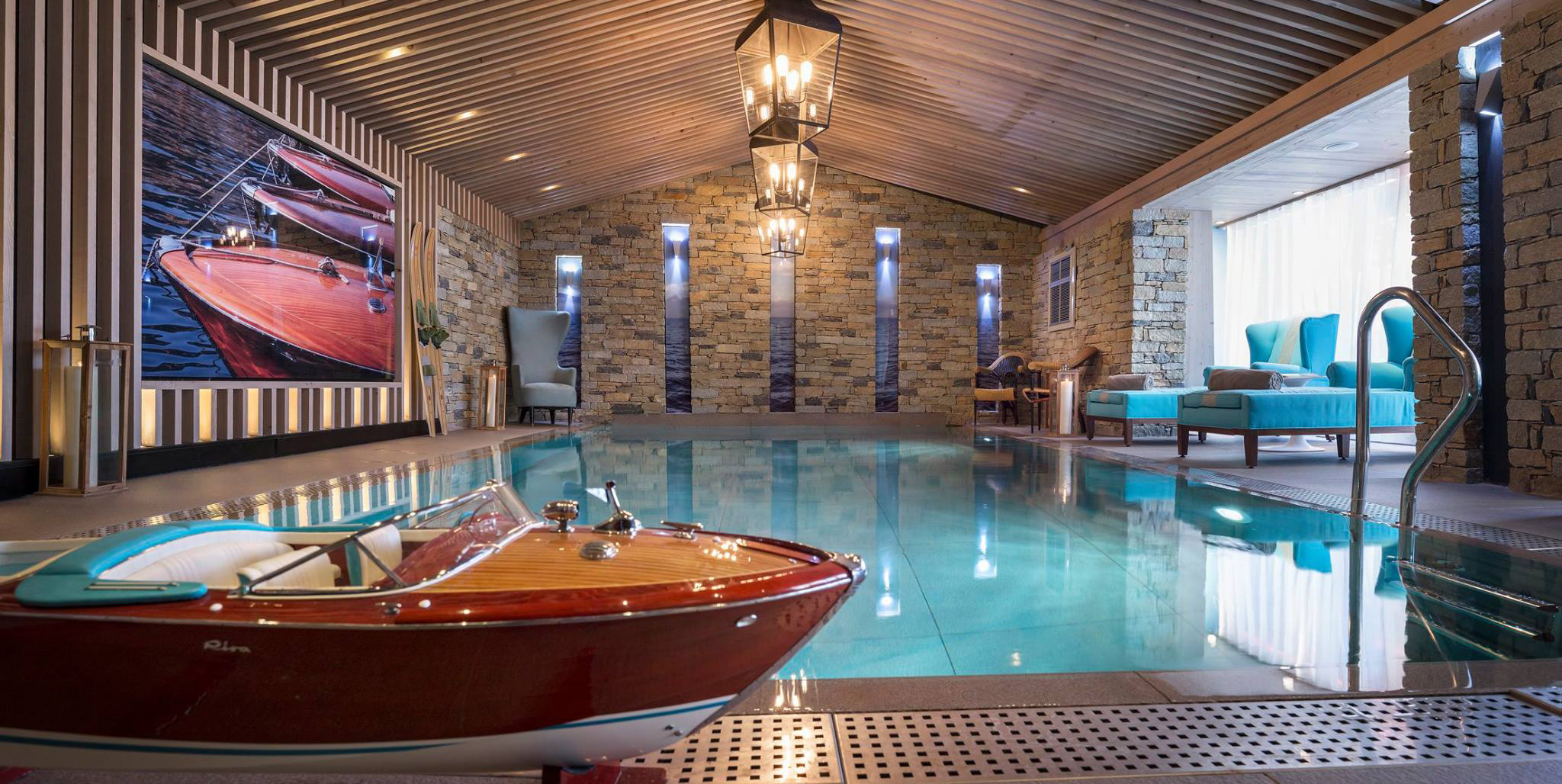 Crédit photo : Grandes Alpes
Grandes Alpes, Courchevel 1850 has announced a new partnership with Swiss anti-ageing brand, Bellefontaine, launching an exclusive spa at the elegant alpine hotel.
Surrounded by the picturesque mountains of the Three Valleys, Grandes Alpes, Courchevel 1850 combines the intimate experiences of a luxury private chalet with the amenities of a five-star hotel.
The new Bellefontaine Spa will open its doors to the world of anti-ageing through dedicated treatments for the elite Courchevel clientele.
Bellefontaine's bespoke beauty treatments are based on a combination of precious natural ingredients sourced in the Alps, pure water from glaciers, and the most recent innovations in biotechnology and cosmeceutical science.
The treatment menu at the Bellefontaine Spa will feature a series of beauty, anti-ageing, energising facial treatments and body treatments for both men and women, including the signature Grandes Alpes Super-Moisturising Treatment, which uses Swiss thermal spring water to combat dehydration and restore suppleness and radiance – a perfect way to end a day on the slopes.
Speaking on the new concept with Bellefontaine, Nicholas Granger, general manager of Grandes Alpes, Courchevel 1850 said:
"We are delighted to be working with Bellefontaine to enhance our spa concept and be the first hotel spa in Courchevel to offer these renowned treatments.

"Bellefontaine's products combine some of the most advanced bio-technological and cosmeceutical science and we are proud to provide these products in our spa, alongside an extensive treatment menu on an exclusive basis for our guests."
Source de l'article : https://bit.ly/2RbFcZ9