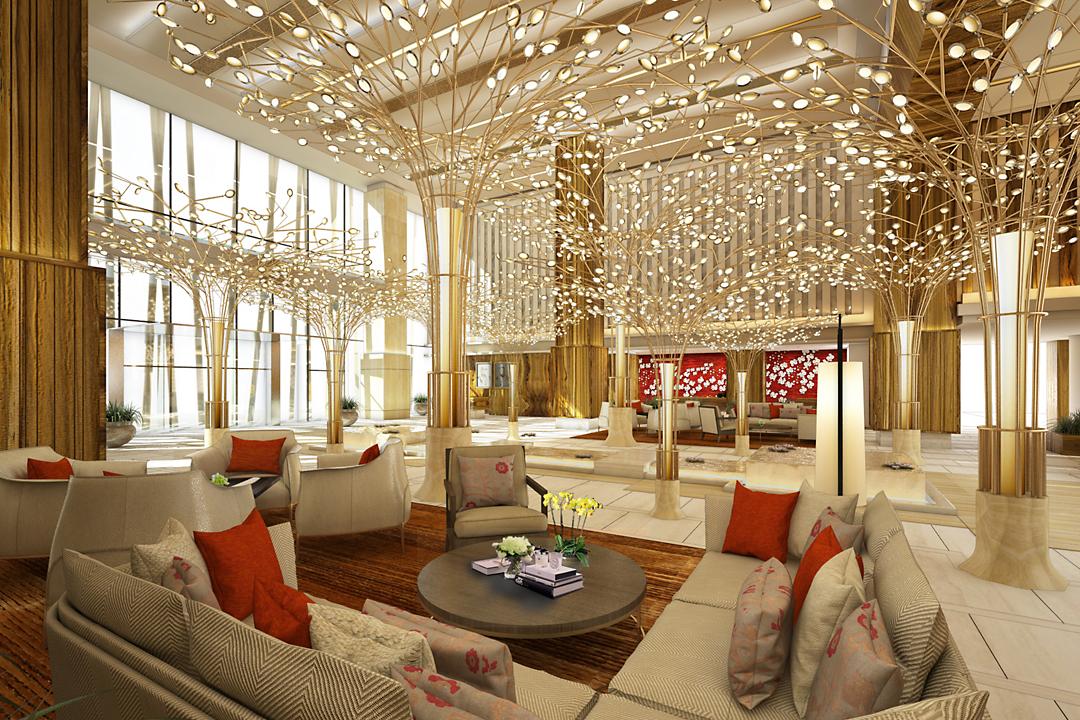 Crédit photo : Rosewood Jumeira
Dubai will host the 2020 World Expo and nearly 25 million visitors are expected. A closer look at some upscale hotel projects currently under construction to welcome these visitors.
Universal exhibitions are an opportunity for host cities to show visitors their progress and thus to shine in the world. Paris revealed the country's technological advances with the Eiffel Tower, the tallest man-made building in the world, Shanghai presented its metamorphosis to 71 million visitors in 2010 and Dubai intends to consolidate its position as a leading tourist destination through projects under construction for Expo 2020.
To welcome the 25 million visitors expected in the Emirate during the event, more than 50,000 hotel rooms are currently under construction. Hotel groups are optimistic about the performance of these new properties during the Expo and also after the event.
Jose Silva, CEO of Jumeirah Group, told Arabian Business: "You may have a small stagnation after [Expo 2020] for a few years, 2-3 years, but my experience is that it only helps [markets] grow, because once you have more supply and offerings, inevitably, you will have more tourism. And it will soon after be fully consumed and growth will continue."
Among the projects under construction are these upscale properties:
The Dorchester Collection plans to open an hotel along the Marasi Bay Canal with 90 apartments.
Mandarin Oriental plans to open a second hotel in Dubai by 2020. Located along the Sheikh Zayed Road in a 63-storey skyscraper, it will have 257 rooms. On the top floors of the tower, 144 residences will also have access to the hotel's services and facilities.
ME by Melia wants to inaugurate in 2019 a hotel designed by the architect Zaha Hadid that will have 93 rooms.
Royal Atlantis Resort & Residences will open another property in Dubai near Atlantis The Palm. Scheduled for 2019, it will have a significant supply with 791 rooms and 231 residences.
Sofitel plans to open two new hotels by 2020: the 188-room Sofitel Uptown Dubai and the 501-room Sofitel Dubai Wafi. The latter will be the brand's largest hotel in the Middle East.
Finally, the Dubai Creek Tower is under construction and could exceed one kilometre in height by 2020. It should accommodate catering areas and many aspects of the building have not yet been revealed.
Source de l'article : https://hospitality-on.com/en/developpement-hotelier/images-hotel-projects-under-construction-dubai-expo-2020