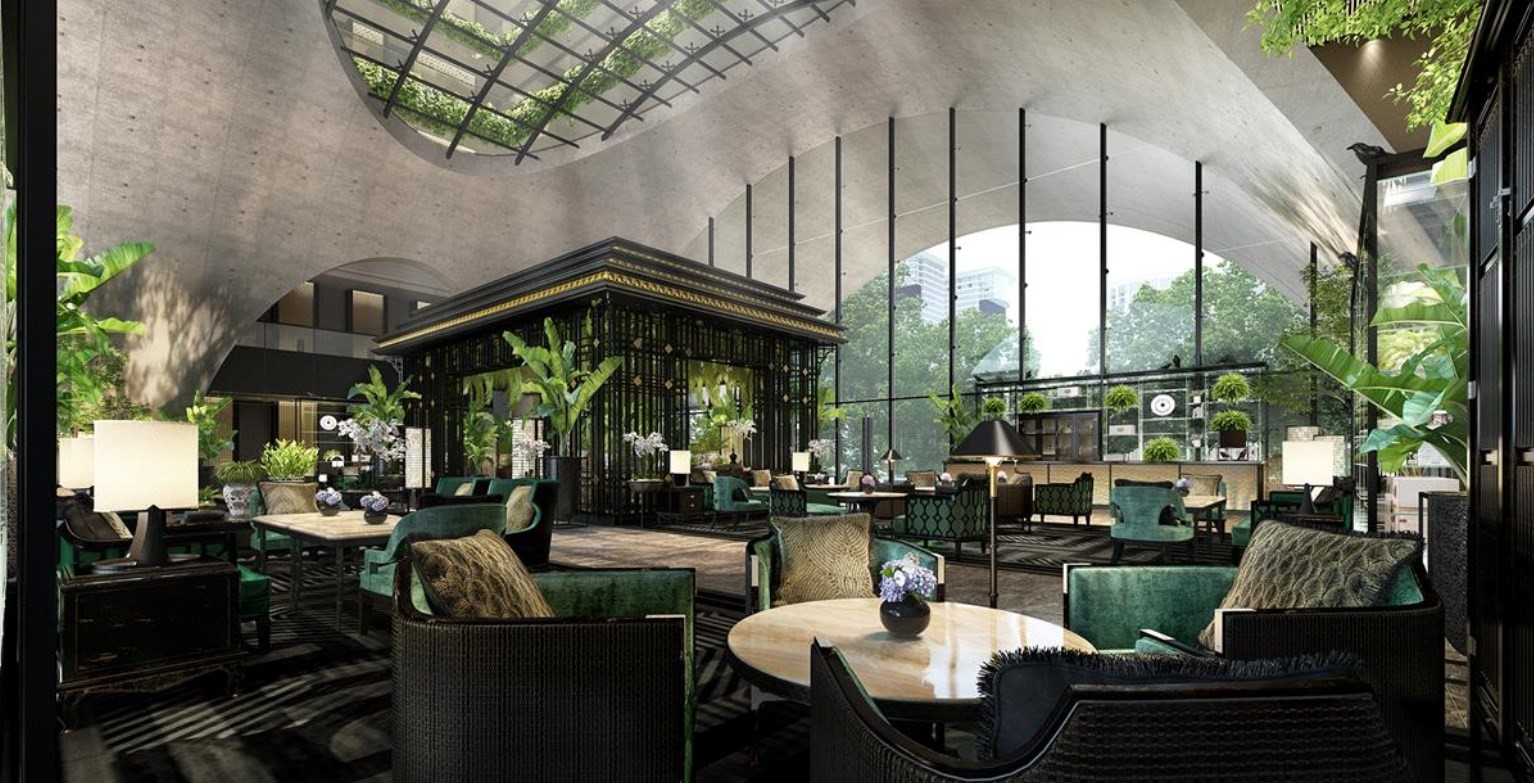 The CEO and Chairman of the Board of Kempinski Hotels, Martin R. Smura, has just revealed two hotel projects in the new Universal Beijing Resort with a total of 6,000 rooms. From May, other new openings are also announced in Bangkok, Ibiza, the Americas and Tel Aviv.
The German group, consolidated in the luxury segment, continues its expansion in China with two new additions located in the Universal Beijing Resort theme park: the Universal Studios Grand Hotel and the NUO Resort Hotel. Initially, the two hotels will have 1,200 rooms at their disposal, with a further 4,800 rooms to be added at a later stage. Guests at both hotels will have direct and exclusive access to the park. In addition, the hotels' facilities will be surrounded by stylish design and historical cultural features of China.
Later in May, Kempinski Hotels' second property in the Thai capital will open in the chic Langsuan district and close to Lumphini Park. The 280-room Sindhorn Kempinski Hotel Bangkok will have rooms starting at 66 m². The integrated spa, fitness and wellness facilities extend over 4,000 m² on three floors. On the 9th floor, the Flow Restaurant will offer plant-based cuisine with local certified organic produce.
Also in May, the 7Pines Kempinski Ibiza, a luxury lifestyle resort with 185 suites, will open near a pine forest on the island's west coast. Still in partnership with a German-based investor, some 20 other hotels will be developed and opened soon, including a hotel in New York and a resort near Porto Cervo, on the island of Sardinia. Later, the Schlosshotel Fleesensee with 179 rooms and suites and the Schloss Roxburghe, a 19th century Scottish manor house with 75 rooms, will complete the portfolio in Europe. Continuing its expansion during the year, the Kempinski Hotel in Tbilisi will open in Georgia with 95 rooms at the foot of the Mtazminda Mountain.
In the Americas, Kempinski Hotels is expanding its presence in Havana with two new properties: the Gran Hotel Bristol, located in a historic part of the city, and the Cayo Guillermo Resort Kempinski, a non all-inclusive resort located near the east of the Cuban capital.
Immediately afterwards, the first hotel of the brand will open in Israel, the David Kempinski Tel Aviv, with 250 rooms, including 56 suites spread over 32 floors.
In the next 18 months, the group will open 15 hotels or 3,888 rooms.
(Photo: Sindhorn Kempinski Hotel Bangkok)
Source de l'article : https://frama.link/hwkWTyGx