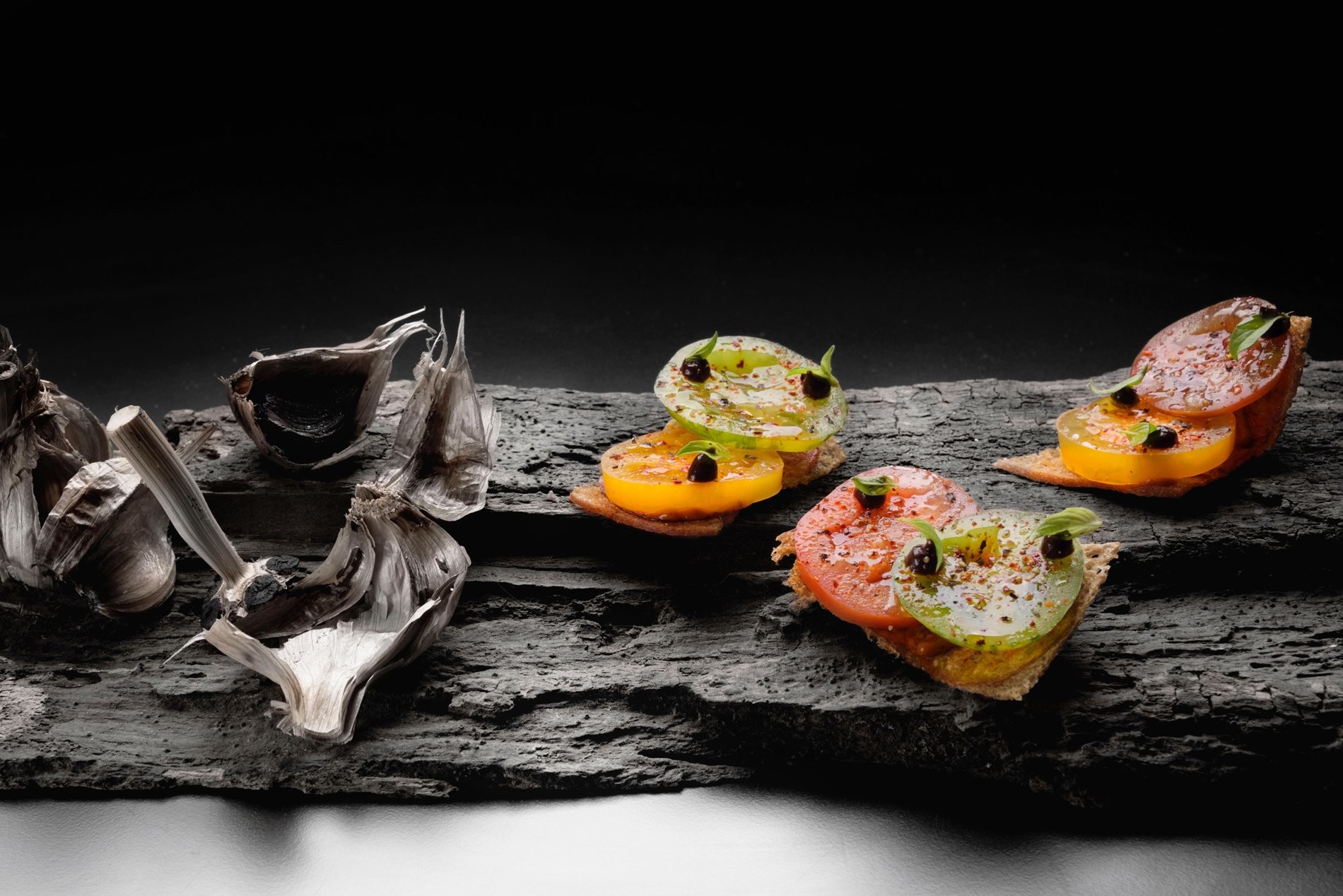 Crédit photo : Sühring
Michelin is pleased to reveal the 2019 MICHELIN Guide Bangkok, Phuket and Phang-nga selection, featuring 4 establishments with two Michelin stars (an upgrade of one restaurant from Michelin one star to two stars) and 23 restaurants with one Michelin star (10 new).
The big story this year is the upgrade of the contemporary European restaurant Sühring in Bangkok, going from one Michelin star to two, the entrance of ten new one Michelin star restaurants and Phuket's first Michelin Star establishment PRU.
"This year's guide is a reflection of the growing talent in Thailand's culinary scene with many new restaurants added to the selection, including 13 specializing in Thai food, reinforcing Thailand's reputation as a go-to destination for gastronomy," said Gwendal Poullennec, International Director of the MICHELIN Guides.
"With Thailand's Andaman Sea offering an opulence of refined ingredients and endless culinary inspiration, it's no surprise that Thailand's south is home to one of the most innovative restaurants in our selection.
"Furthermore, the very coveted club of Michelin two star restaurants widens in Bangkok with the addition of Sühring who have built on their success of last year."
Here's the full list of the 2019 MICHELIN Guide Bangkok, Phuket & Phang-Nga selection.
Two Michelin Stars
Gaggan - Chef Gaggan Anand
Le Normandie - Chef Arnaud Dunand Sauthier
Mezzaluna - Chef Ryuki Kawasaki
Sühring (promoted) - Chefs Thomas Sühring & Mathias Sühring
One Michelin Star
Bo.lan - Chefs Duangporn Songvisava & Dylan Jones
Canvas* - Chef Riley Sanders
Chim by Siam Wisdom - Chef Thaninthorn Chantrawan
Elements - Chef Alvaro Roa
Gaa (promoted) - Chef Garima Arora
Ginza Suchi ichi
J'AIME by Jean-Michel Lorain - Chef Amerigo Tito Sesti
Jay Fai - Chef Supinya Junsuta
L'Atelier de Joël Robuchon - Chef Olivier Limousine
Le Du (promoted) - Chef Thitid Tassanakajohn
Methavalai Sorndaeng* - Chef Jirawut Sapkiree
nahm - Chef Pim Techamuanvivit
Paste - Chefs Bee Satongun & Jason Bailey
PRU* ( Phuket) - Chef Jim Ophorst
R-Haan* - Chef Chumpol Jangprai
Ruean Panya* - Chef Pannee Ganisthanaka
Saawaan* - Chef Sujira Pongmorn
Saneh Jaan - Chef Piyachart Puttawong
Savelberg - Chef Henk Savelberg
Sorn* - Chef Supaksorn Jongsiri
Sra Bua by Kiin Kiin - Chef Chayawee Sutcharitchan
Suan Thip* - Chefs Banyen Ruangsantheia & Salom Jatuthen
Upstairs at Mikkeller - Chef Dan Bark
*new starred-restaurant
Congratulations to all chefs and restaurants selected in the MICHELIN Guide Bangkok, Phuket and Phang-nga 2019 edition.
Some facts about the 2019 MICHELIN Guide Bangkok, Phuket and Phang-nga Selection:
• Total starred restaurants - 27 (23 one star, 4 two stars)
• European contemporary cuisine – 7
• Innovative cuisine restaurants – 5
• Street food – 1
• Sushi – 1
• Thai Contemporary – 3
• Traditional & Southern Thai Cuisine – 10
• Meals eaten by each inspectors – 250 per year
• Kilometers travelled by inspectors –30,000 Kms per year
---
With the Michelin Guide expanding south to Phuket and Phang-Nga, we compile a list of the best restaurants in the land of smiles.
Michelin Inspectors
The Michelin Guide's stable of inspectors are all full-time employees of the Michelin Group and are independent and anonymous when they review a restaurant.
Michelin Star Restaurant Assessment Criteria
1. Quality of the products
2. Mastery of flavour and cooking techniques
3. The personality of the chef in his cuisine
4. Value for money
5. Consistency between visits
Two Michelin Star Restaurants – What Our Inspectors Said
Gaggan – Bangkok (Innovative)
Chef-owner Gaggan Anand takes Indian cuisine to a rarely seen level and one that is pure alchemy. His artful dishes are original and creative, with a wonderful blend of textures, flavours, and delicate spicing. To see the dishes unfold before you, ask for the counter. It's a feast for the senses as dishes are delivered at a rapid pace by the passionate staff. With 30 chefs in the kitchen there's plenty of manpower on hand to deliver a memorable experience.
Le Normandie – Bangkok (French Contemporary)
Since opening in 1958, Le Normandie at The Mandarin Oriental has earned a reputation as a premier destination for those looking for sophisticated French cuisine. The restaurant was refurbished in 2015 but certain elements – like floor-to-ceiling windows overlooking the Chao Phraya River and elaborate flower arrangements filled with local flora – remain the same. Superb ingredients, refined techniques, and well executed combinations of flavours and textures ensure its reputation is deserved. Service is impeccable.
Mezzaluna – Bangkok (French Contemporary)
Perched on the 65th floor of the lebua Hotel, Mezzaluna offers sky-high and breathtaking views. Toast to the high life at Sky Bar before settling in for a gastronomic journey. The accomplished chef and his team deliver European delights with Japanese precision in seven-course set menu, along with some surprises. The flavours are balanced and sophisticated, and the food is creative and technically precise. A wine list of substantial proportions and prices accompanies.
Sühring (promoted from one star in 2018) – Bangkok (European Contemporary)
Dining here is a homely affair as it's located in a restored townhouse in a quiet neighbourhood. Brothers Mathias and Thomas Sühring deliver their very own style of modern German cooking that is sometimes playful, sometimes classic and always prepared with care. A la carte menus are available, but it would be a shame to shy away from the 13-course 'classic' and 'experience' menus. The knowledgeable sommelier is in charge of an outstanding list of German and Alsatian wine.
One Michelin Star Restaurants – What Our Inspectors Said
Bo.lan – Bangkok (Thai)
Chef couple Duangporn Songvisava (Bo) and Dylan Jones (lan) have been serving royal Thai dishes to much fanfare for nearly a decade. The heritage of the cuisine is respected, but there is a touch of modernity in the presentation. Real care and effort is put into the ingredients and flavour, along with a zero-carbon goal – choose from two degustation menus that demonstrate the chefs' passion. The attractive and intimate villa is charmingly run.
Canvas (*new one star) – Bangkok (Innovative)
With a beautiful oversized canvas on the wall, this restaurant is where art meets food and every dish looks like a masterpiece. Driven by premium local produce and a variety of techniques, Chef Riley has created an inspirational seasonal menu. A tasting menu of 6 or 9 courses takes diners on a real culinary journey; the live action in the kitchen can be enjoyed from the counter seats. Tables and a bar upstairs offer privacy and intimacy.
Chim by Siam Wisdom – Bangkok (Thai)
The kitchen revisits traditional Thai recipes to create dishes that strike a balance between the old and the new and between Thai and foreign influences. Order from the à la carte and share among friends or choose a fixed price menu to sample a dazzling variety of flavours. Ancient Tom Yum with river fish and freshly made curries are among the unmissable dishes. The restaurant was renovated in 2017.
Elements – Bangkok (French Contemporary)
With impressive city views from its terrace, this restaurant on the 25th floor of the hotel is an ideal spot for a date. Inside, the décor is chic and it's all centred around an open kitchen with oversized industrial light fittings and walls made with charcoal - one of the 'elements'. The modern cuisine creatively fuses the best of French and Japanese dishes, and there is a set menu that offers a varied selection.
Gaa (promoted from plate in 2018) – Bangkok (Innovative)
Modern eclectic cuisine that blends traditional cooking and innovative techniques is served here. Locally sourced ingredients are transformed into something unexpected. Diners choose between the 10- and 14-course tasting menus which are changed quarterly to reflect seasonal specialties. Signature items include chicken liver mousse and cauliflower with caramelised whey. Wine and juice pairings are available.
Ginza Sushi Ichi – Bangkok (Sushi)
Centrally located in the Erawan mall, this sushi restaurant belongs to a group that started in Tokyo and now has branches in Jakarta and Singapore. To maintain the quality, produce is delivered straight from markets in Tokyo every 24 hours. There are two dining rooms with counter seating, so every customer gets a bird's-eye view of the chefs in action. Of the four set menus, the Botan and Omakase are the most popular. Service is charming.
J'AIME by Jean-Michel Lorain – Bangkok (French Contemporary)
Enter this hotel restaurant and your world gets a little topsy-turvy, with a grand piano hanging from the ceiling and upside down chandeliers. But one bite of the creative French cuisine and all will be right again. Choose from one of the five, seven, or nine-course tasting menus to get the full experience. The restaurant and menu were conceived by renowned chef Jean-Michel Lorain – his daughter adds charm and one of his protégés runs the kitchen.
Jay Fai – Bangkok (Street Food)
Jay Fai is a place that both taxi drivers and foodies wax lyrical about and it's easy to see why. Wearing her signature goggles, the local legend that is Jay Fai continues what her father started 70 years ago and makes crab omelettes, crab curries and dry congee.
L'Atelier de Joël Robuchon – Bangkok (French Contemporary)
Joël Robuchon's cooking delighted foodies around the world and the formula that has proved so successful is recreated here – if it ain't broke, why fix it? In the Thai capital, Robuchon has put down roots in the iconic MahaNakhon CUBE. The experience here is intimate, stylish and engaging, with classic French gastronomy served in small plates or conventional dishes. Either way, the cuisine is sophisticated and impeccably delivered. The dessert trolley is a feast for the eyes.
Le Du (promoted from plate in 2018) – Bangkok (Thai Contemporary)
Using his experience from working at NYC's Eleven Madison Park, chef "Ton" Thitid creatively re-interprets Thai cuisine, with a rotating seasonal menu – Le Du comes from a Thai word meaning 'season'. In summer, highlights include their signature Khao Chae, as well as Khao Khluk Kapi; the organic rice, cooked with salty aromatic shrimp paste and pork jam, is served with perfectly done river prawns. A relaxed ambience makes this a welcome retreat for diners.
Methavalai Sorndaeng (*new one star) – Bangkok (Thai)
While live '80s Thai music, a classic décor and views of Democracy Monument are what give this restaurant its unique style, the food is what has kept loyal customers coming back for over 60 years. Presentation may look plain, but dishes deliver blasts of flavours and refined complexity. Highlights are crispy rice noodles in sweet and sour sauce, spicy lemongrass salad, and crab meat and acacia red curry. Small parties should book the private room.
Nahm – Bangkok (Thai)
After establishing her reputation in San Francisco, chef Pim is now at Nahm to pursue her passion for Thai cuisine in her homeland. Maintaining the restaurant's legacy of quality cuisine, Pim has added her own influences and flavours, which have taken the menu to another level. Every dish also displays extra creativity and attention to detail. Must-tries include the intense and aromatic red curry duck with snake fruit and sour yellow eggplant.
Paste – Bangkok (Thai)
The striking interior is dominated by a spiral sculpture made from hundreds of silk cocoons, floor to ceiling windows, and unusual curved booths that offer privacy. The designed-to-share menu draws inspiration from royal Thai cuisine and uses century-old cooking techniques with ingredients often sourced directly from local growers. Signature dishes include roast duck with nutmeg and coriander; fragrant hot and sour soup with crispy pork leg; and yellow curry from the Gulf of Thailand. Service is attentive but not overbearing.
PRU (*new one star) – Phuket (Innovative)
Tucked inside a luxury resort, PRU stands for 'plant, raise, understand', and it is this ethos which underpins every aspect of this sophisticated, intimate and romantic restaurant, a stone's throw from the sea. Many ingredients are sourced from their own 96 hectare organic farm; even the butter is made in-house with milk sourced from Krabi. Dishes are delicate and neatly presented; 'carrots cooked in soil' is a signature dish.
R-Haan (*new one star) – Bangkok (Thai)
Inspired by an old Thai poem "Nai Nam Mi Pla Nai Na Mi Khao" (In the river, there are fish; in the rice field, there is rice) R-Haan aims to reflect the way in which food has influenced Thai people and culture. Relax in the lounge with a cocktail before entering the main dining room, or book the private room for up to 20 guests. Food is authentically Thai, offering both regional and Royal Thai cuisine, using ingredients from all over the country.
Ruean Panya (*new one star) – Bangkok (Thai)
This family run restaurant, which blends food and art, is a hidden gem. It's spread across four houses; the relaxed mood gives the impression of dining at friends, while painting-filled interiors add a gallery feel. Owner Pannee does all the cooking herself; her attention to detail and the complexity of flavours make her dishes worth the wait. Mud crab coconut dip or 'Lhon Pu' and toasted giant prawn with salt are highlights.
Saawaan (*new one star) – Bangkok (Thai Contemporary)
'Saawaan' means 'Heaven' in Thai, which is exactly where Chef Aom wants to take you through her authentic Thai cuisine. Available only in a set 10-course menu, dishes are full of creativity and well executed, providing a truly special journey through Thai flavours, culture and art. The seasonal ingredients are locally sourced, such as organic rice paddy crab from Sing Buri, or squid from a small fishermen's village in Krabi.
Saneh Jaan – Bangkok (Thai)
Thai dishes crafted from ancient recipes that once impressed the royal family are the draw here but don't discount the lovely setting, complete with vaulted ceilings and contemporary Thai touches. Dishes are a mix of classics and hard-to-find recipes, like hot and spicy soup (Kaeng Ranjuan), red curry with grilled pork, and sweet and sour coconut dip with crabmeat. Don't miss dessert: try Khao Mao Rang – a rare creation made with young green rice grains.
Savelberg – Bangkok (French Contemporary)
Named after the experienced Dutch chef-owner, Savelberg serves modern French dishes prepared with care. Ingredients are internationally sourced, like meat from Tasmania and fish from Holland, and the result is mouth-watering combinations of flavours and textures. The sophisticated menu is matched by the interior, which is sleek and luxurious with monogrammed leather armchairs and a polished black marble floor. The professional service comes with a degree of formality.
Sorn (*new one star) – Bangkok (Southern Thai)
As two southern kids, Khun Ice and Chef Yod always dreamt of opening their own restaurant with a focus on long lost recipes and the art of local cuisine. In a reconstructed old house, Sorn is thematically inspired by the tropical forests of southern Thailand, while ingredients are sustainably sourced from a trusted network of farmers and fishermen. Cooking is refined and sophisticated and dishes mostly slow-cooked, with even the soup double-boiled for 6 hours.
Sra Bua by Kiin Kiin – Bangkok (Thai Contemporary)
There is a burgeoning love affair between Bangkok foodies and envelope-pushing cuisine, and this beautiful restaurant is one of the original purveyors of modern and innovative Thai cuisine. Order 'The Journey' - a eight-course menu - to see the kitchen's full repertoire that respects traditional Thai flavours and ingredients but flips the script to produce something creative and original. Copenhagen's Kiin Kiin was the inspiration for the food and cooking techniques.
Suan Thip (*new one star) – Bangkok (Thai)
Beyond the bustle of Bangkok's busy streets, stepping into Suan Thip feels like entering another world. Its lush garden of trees and small ponds is peaceful and pretty, while a Thai-style pavilion is the perfect setting for weddings and celebrations. Inside, the relaxed vibe continues with views to the riverside, while the refined cuisine is inspired by royal recipes. Many of the staff have been here for decades; even the chef is second generation.
Upstairs at Mikkeller – Bangkok (Innovative)
A perennially popular beer bar has this 20-seater restaurant on the second floor that goes well beyond what you'd expect to find. Run by an experienced but young chef who cut his teeth in Chicago, diners come for a 10-course set menu. The décor is decidedly minimalist, allowing the focus to remain on the open kitchen and artful dishes. The menu changes seasonally and has an accompanying beer pairing that includes brews from Denmark, New Zealand and the USA.
Written by Colin Ho
Source de l'article : https://guide.michelin.com/th/en/bangkok/news-and-views/michelin-announces-the-official-2019-michelin-guide-bangkok-phuket-and-phang-nga-restaurant-selection/news