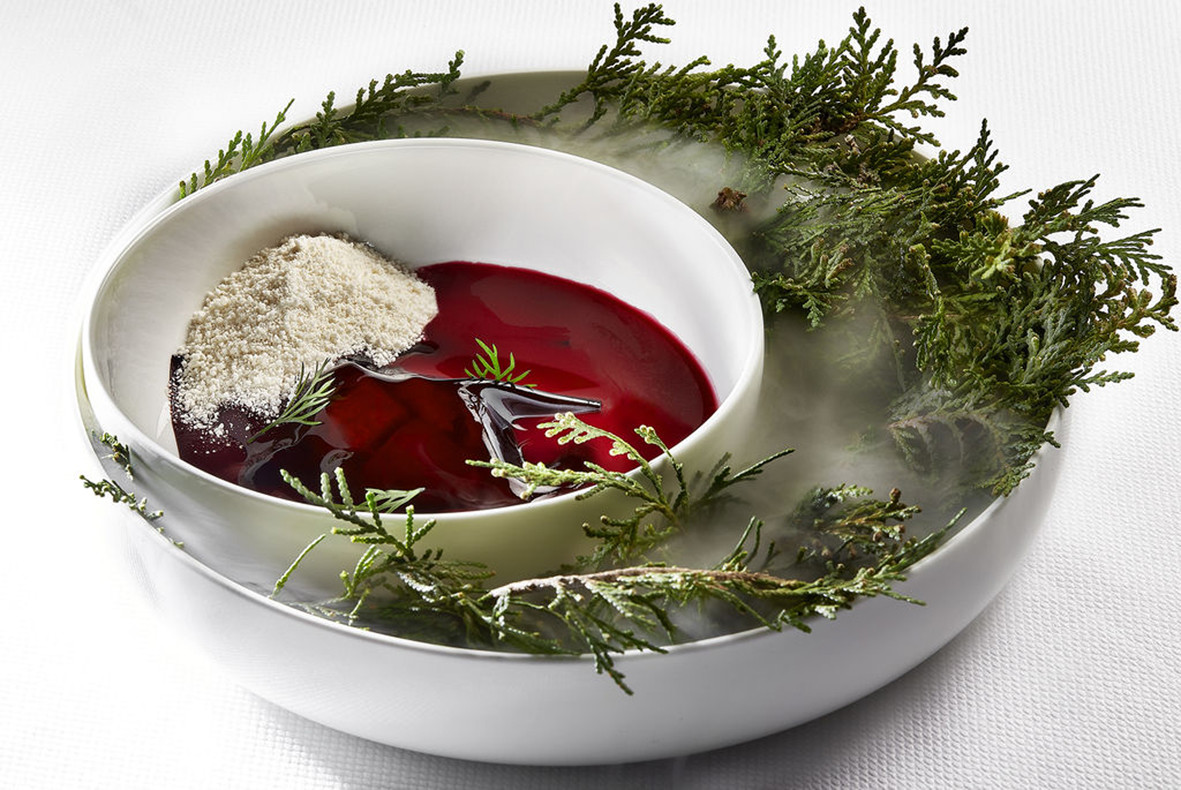 Crédit photo : Dani García
The selection sees restaurant Dani García' elevated from two stars to three, and 30 restaurants newly-minted with Michelin stars.
Coming to you live from Lisbon, Portugal at the Carlos Lopes Pavilion, Michelin has just announced the selection for the MICHELIN Guide Spain & Portugal 2019, with 30 new starred restaurants between the two countries.
Big news this year: Dani García's eponymous restaurant was elevated from two to three stars in the 2019 selection.
In recognition of the stellar gastronomic scene, Michelin hosted the announcement in the country of Portugal for the first time; gala attendees tasted dishes from seven-starred restaurants in the area—Belcanto, Fortaleza do Guincho, Alma, Eleven, Feitoria, Loco and Lab by Sergi Arola.
Congrats to all restaurants. View the newly-starred restaurants below.
Three Stars
Dani García
Two Stars
Alma
Cocina Hermanos Torres
El Molino de Urdániz
Ricard Camarena Restaurant
One Star
A Cozinha de Guimaraes
A Tafona
Bagá
Beat
Cancook
Clos Madrid
Corral de la Moreira Gastronómico
El Invernadero
El Molino de Alcuneza
El Xato
eMe Be Garrote
Eneko Bilbao
Etxanobe Ateliar
G Pousada de Bragança
Ikaro
La Barra de Carles Abellán
La Tasquería
LÚ Cocina y Alma
Midori
Oria
Orobianco
Pablo
Terra
Trivio
Yugo
Source de l'article : https://guide.michelin.com/sg/news-and-views/michelin-guide-spain-and-portugal-2019-results/news