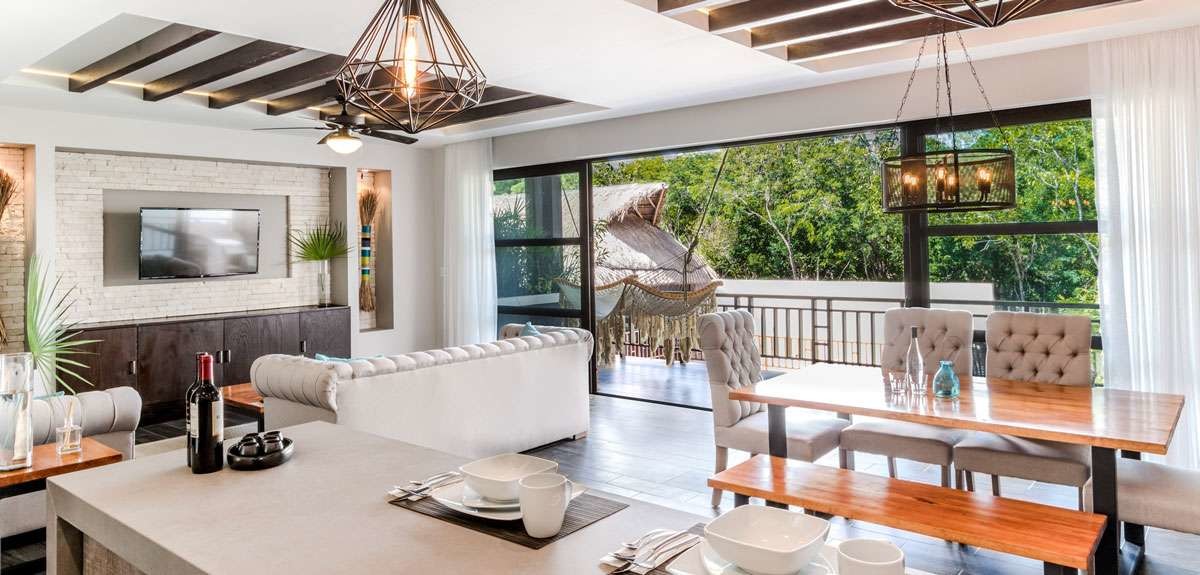 Crédit photo : KASA Hotel Parota Tulum
There is a new member of Small Luxury Hotels of the World (SLH) in Tulum. KASA Hotel Parota Tulum, which is just celebrating its one-year anniversary, reports that it has joined the collection.
KASA Hotel Parota Tulum is a family-friendly, luxury boutique hotel in the exclusive Aldea Zamáneighborhood. It has 39 suites designed to give guests the feeling of staying in a "home away from home," according to the hotel, with service that aims for a casual yet professional approach.
The hotel's suites have fully equipped kitchens and oversized balconies. Also on property are an infinity-edge pool with a swim-up bar and restaurant, as well as complimentary bicycles for exploring nearby shops, restaurants, bars and beaches. The hotel's guest concierge can also arrange signature KASA Experiences, which include full- and half-day adventure activities, as well as healing spa treatments.
The property is part of the KASA Hotel Collection, a new group of hotels in Mexico's Riviera Maya. All properties in KASA are located in exclusive areas away from the crowds, the company said. KASA Parota Hotel Tulum, which opened in January 2018, is the first hotel for the collection, with two more scheduled to open in April and September 2019. Another two hotels are also planned for 2020.
In a written statement Pablo Gonazalez, CMO of the KASA Hotel Collection, said that bringing the KASA Parota Hotel Tulum into SLH would help to introduce it to new visitors
Source de l'article : https://bit.ly/2RZjA39