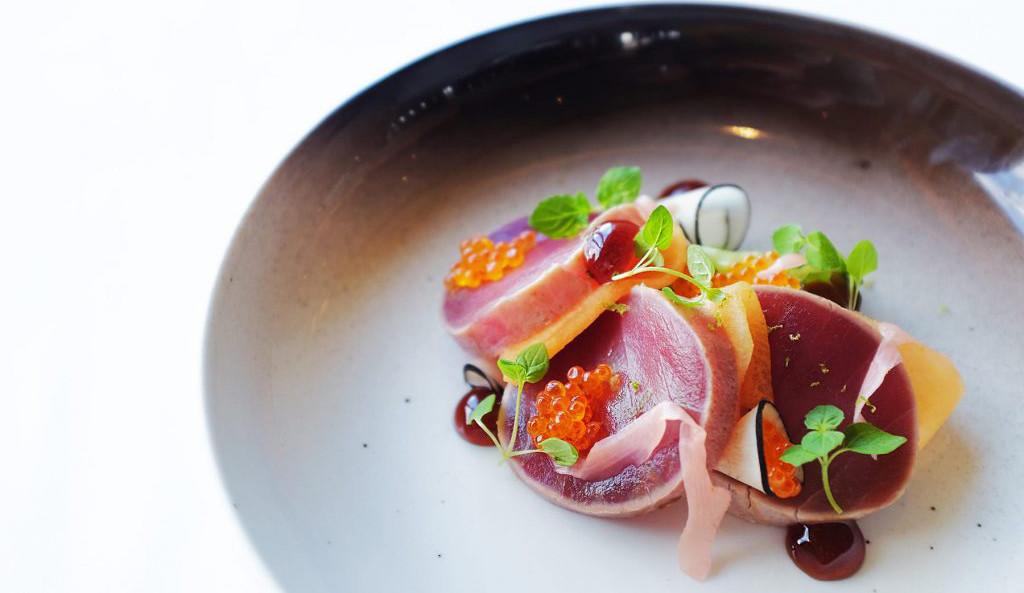 Crédit photo : Galvin at Windows
Top chefs joined Fred Sirieix, General Manager at Galvin at Windows restaurant and Chris Galvin, Chef Patron of Galvin Restaurants on Friday 18th January at Galvin at Windows to launch the Chocs for Chance 2019 charity auction, opening on Friday 25th January for bids.
Among the chefs celebrating the launch were: Jeremy Lee of Quo Vadis; Phil Howard and Gayle D'Souza of Elystan Street; Carla Henriques, Head Pastry Chef at Hawksmoor and Foxlow restaurants; Morsingh Jahki, Group Pastry Chef at The Cinnamon Club; Hannah Catley, Pastry Chef at Chiltern Firehouse; Jeff Galvin of Galvin Restaurants and Veronica Garrido Martinez, Head Pastry Chef at Galvin at Windows.
The UK's top chefs and chocolatiers are creating unique boxes of chocolates exclusively for Chocs for Chance to raise money in an online Valentine's auction and raffle for Galvin's Chance.
Galvin's Chance is an into work programme for young people. The programme leads to pre-employment hospitality training, a work placement and sustainable employment. Galvin's Chance seeks to help those at risk of crime and offer them a real alternative and to support young people who face various barriers to employment.
Michelin-starred chef Nuno Mendes of Chiltern Firehouse, award-winning chocolatier Paul A Young, Jean-Philippe Blondet of Alain Ducasse at The Dorchester, and The World's Best Pastry Chef 2017, Dominique Ansel and Dominique Ansel Bakery London are also handcrafting one-off boxes for the auction.
Chocs for Chance fundraises with chocolate for Galvin's Chance and is supported by Valrhona. Created by Galvin's Chance co-founder and TV personality Fred Sirieix, renowned chefs and chocolatiers will be filling red heart-shaped boxes with their handmade chocolates. The online auction runs from 25th January to 4th February via the Chocs for Chance auction site, where descriptions of each box can also be found. Auction boxes will be sent by courier to the winners in time for Valentine's Day.
Fred Sirieix has also designed an exclusive box and donated a Saturday brunch for 2 people at Michelin-starred Galvin at Windows for the star prize in the Chocs for Chance raffle, which runs 11th January until 11th February. Raffle tickets cost £4 each and can be purchased now via the Chocs for Chance website.
Copyright Paul Rogers of Pellier Noir: pelliernoir.com
The online raffle also features: boxes of chocolates handmade by independent chocolatiers, Lucy Savage of Handmade in Ealing in West London, and Mariusz Luczakowski of ChoColour based in the Cotswolds; and three mini chocolate sculptures of Fred Sirieix created by award-winning chocolate sculptor Aggy Dadan.
Cyrus Todiwala of Café Spice Namaste, Sarah Barber of The Dorchester, Adam Smith of Coworth Park, José Pizarro of Pizarro restaurants, Uvee Joye of Chapter One, Gary Foulkes of Angler, Gary Usher of Sticky Walnut, chocolatier and patissier Will Torrent, and Academy of Chocolate award-winning chocolatier Zara Snell are all returning for the fundraising campaign. All participating chefs and chocolatiers can be found on the Chocs for Chance website, details below.
Chocs for Chance is a fundraising initiative for Galvin's Chance, an into-work programme which provides young people aged 18-24 and not in employment or education with hospitality training, a work placement and opportunities to secure permanent employment within the hospitality industry. Since 2009, 170 young people have taken part in Galvin's Chance with 80% securing employment.
Fred Sirieix, Galvin's Chance co-founder said, "Spoil a loved one this Valentine's with exquisite chocolates made by the UK's best chefs and chocolatiers and share your love by supporting Galvin's Chance. Galvin's Chance is amazing because it is about the industry giving a chance to young people. We believe success is contextual and so if you give people guidance, opportunities, and support, they will succeed and that is why we do it."
Now in its fifth year, Chocs for Chance has raised over £25,000, funding 15 young people to take part in the programme to secure employment. Previous chefs have included Raymond Blanc OBE, Michel Roux Jr., Marcus Wareing and Jamie Oliver.
Source de l'article : https://bit.ly/2CJeoWP