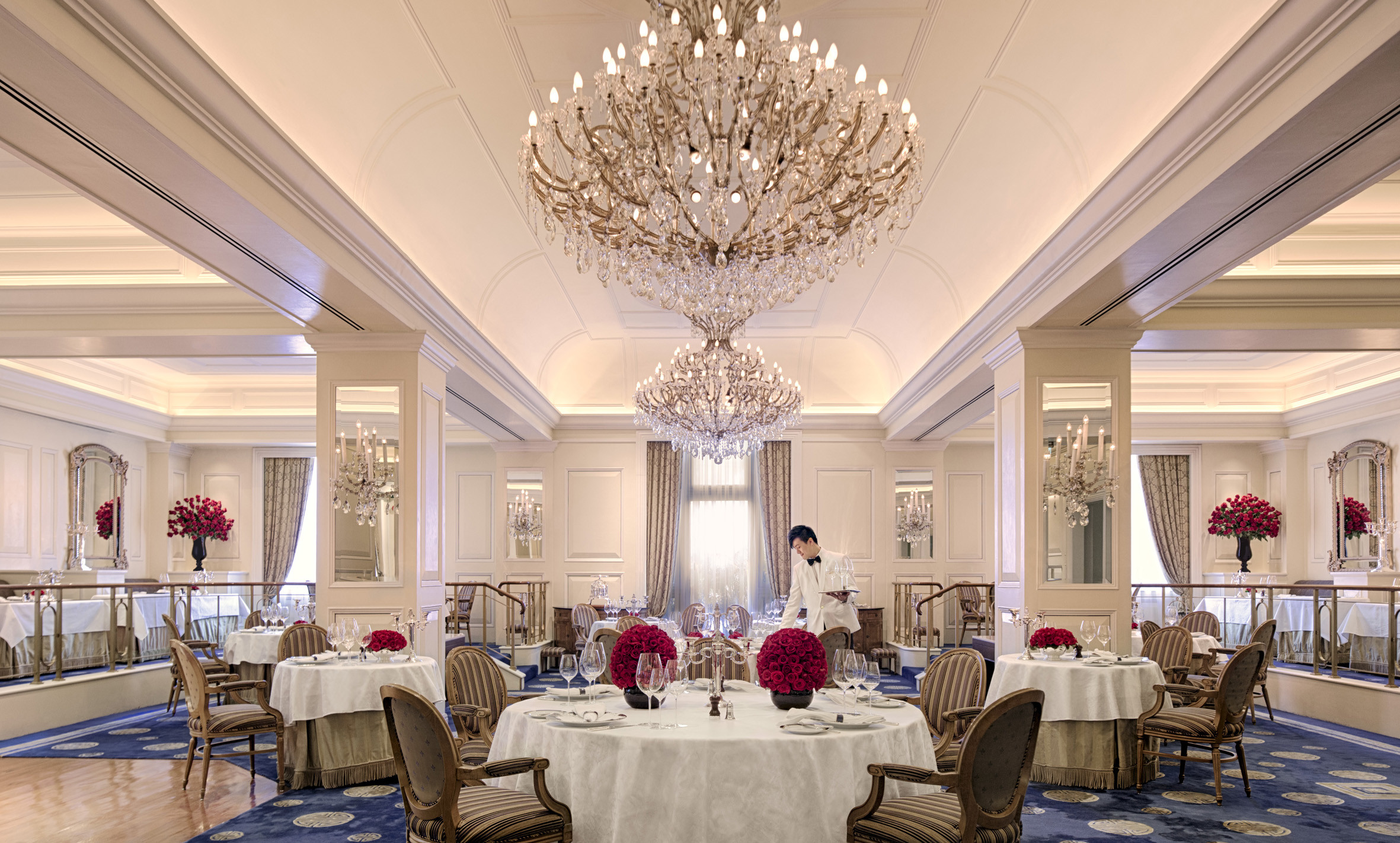 Crédit photo : Gaddi's Peninsula Hong Kong
The Peninsula Hong Kong has added another culinary star to its stellar line-up of kitchen talents with the presence of François Delaire as Executive Pastry Chef. Chef François is famed for his skill in crafting jewel-like confectionary creations that blend traditional French patisserie elegance with a modern flair.
The ideal chef for the visually driven social media age, Chef François creates pastries and other sweet treats that are not only guaranteed to delight the taste buds, but which are also wonderfully photogenic. Driven by a tireless work ethic and boundless imagination, he is continually looking for fresh ways to elevate his chosen art form to new heights, and to offer guests something truly spectacular.
A native of Paris, France, Chef François realised his calling at the tender age of 15, when he attended a career expo and became fascinated with a stand curated by a pastry school. Inspired, he began a culinary internship and quickly developed a deep passion for pastry-making, taking every opportunity to learn skills and techniques from the masters around him.
Over the past 12 years, Chef François has worked for some of the world's finest restaurants In France, he graced the kitchens at Patisserie Mourot Devos in Dijon, Café de la Paix at Le Grand InterContinental, Paris and the three-Michelin-starred Le Pré Catelan Lenôtre, also in Paris. He then moved to London to become Head Pastry Chef at the one-Michelin-starred L'Atelier de Joël Robuchon, before relocating to Asia to take on the role of Head Pastry Chef at the three-Michelin-starred Robuchon au Dome in Macau, followed by a stint as Head Pastry Chef at one-Michelin-starred Rech By Alain Ducasse in Hong Kong.
Finding inspiration in everything from art and history to conversations with his team, Chef François' specialities from Gaddi's, include The Daisy, a light mango cream with lime sorbet and fresh vanilla panna cotta; The Thin Meringue Tube, with strawberry garnish, a light berry cream and herb sorbet; and Caramelised Apple Tatin, with cinnamon shortbread and Tahitian vanilla ice-cream.
Source de l'article : https://www.hospitalitynet.org/appointment/79017745.html