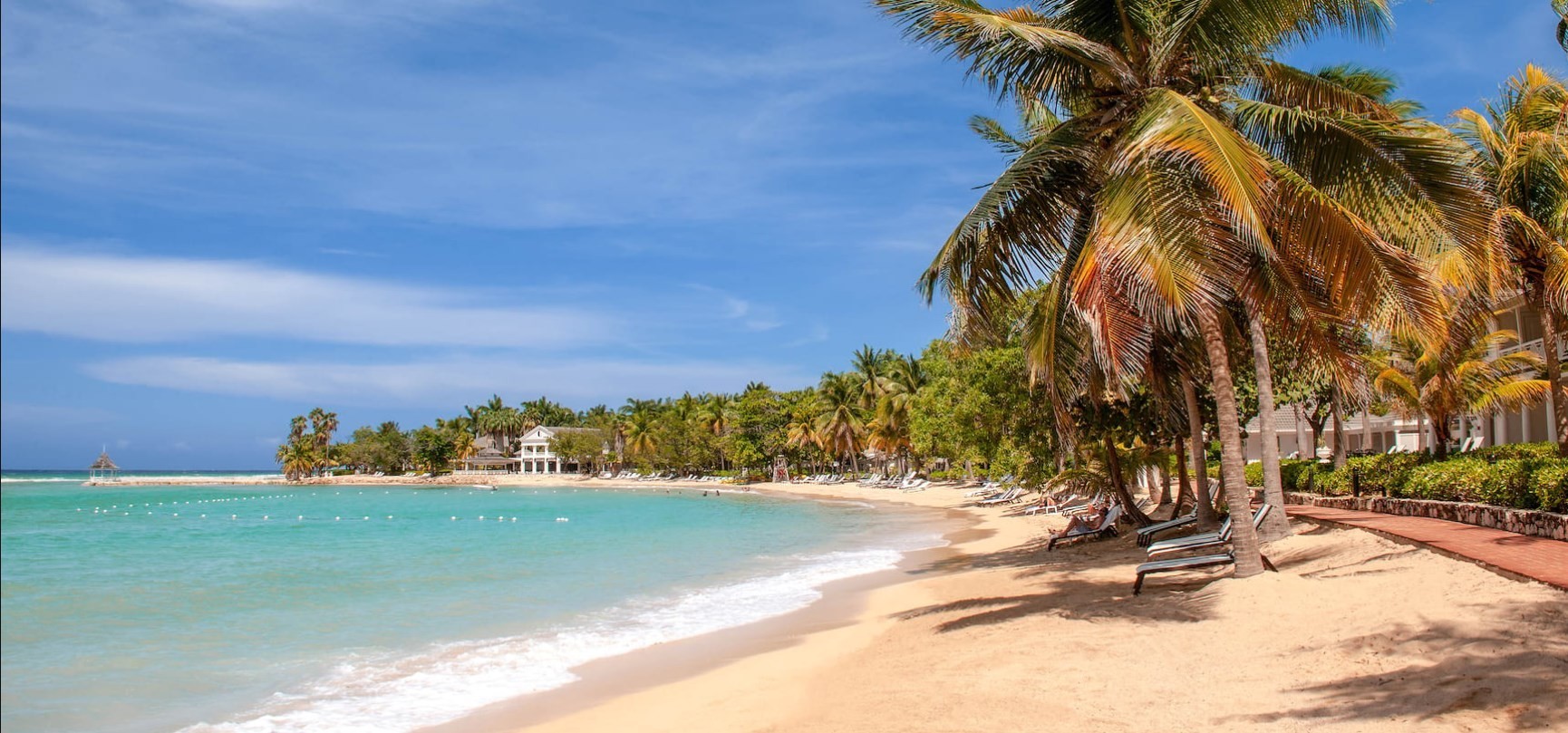 The iconic Half Moon hotel in Jamaica, long one of the region's most celebrated destination resorts, is expanding with a new luxury hotel in 2020.
The highly-anticipated Eclipse at Half Moon is slated to open its doors on March 1, 2020, Caribbean Journal has learned.
The 57-room resort will include two eateries, three bars, a "market cafe," an infinity-edge pool and a private beachfront with a natural swimming cove.
The resort will launch reservations on Dec. 15.
"Eclipse is a true, distinct luxury experience, and one that honors Half Moon's legacy and character," says Guy Steuart, III, chairman of Half Moon. "Guests will discover traditional, elegant architecture amid an abundance of beach and grounds on which to roam – all of which appeals to our loyal guests and the next generation of traveler."
The new hotel will join two existing resorts at Half Moon: the "original" Half Moon, rebranded as Founders Cove at Half Moon, and the 28-unit Rose Hall Villas at Half Moon.
Designed by New York-based Hart Howerton, the hotel will be centered around a Great House, with an arrival experience framed by a large Guango tree.
The rooms and suites at Eclipse will include ocean views and "expansive outdoor living spaces," the property said.
The ultimate accommodation will be the Great House Ocean Suite, what the property is calling "one of the most anticipated suites in the Caribbean."
Dining concepts will include the Italian restaurant Delmare, along with the North Pointe Pool Bar, along with the famous Lester's Bar (long a mainstay at the original resort), now featuring a broad selection of Caribbean rums.
Half Moon will also include the "Maakit Cafe," which will include takeaway snacks and pastries, along with Spice, a traditional Jamaican eatery.
The latter launched a year ago as Jamaica's leading villa resort.
Travelers will have access to the resort's Fern Tree Spa, along with its renowned Robert Trent Jones, Sr-designed golf course.
"Eclipse is a remarkable addition to Half Moon and the Caribbean's luxury landscape," says Sheila Johnson, founder and CEO of Salamander Hotels & Resorts, which manages Half Moon. "It takes vision and foresight to create such a notable experience, and Eclipse will undoubtedly become one of 2020's most sought-after retreats."
Salamander was tapped to manage the resort in July of this year.
For more, visit Half Moon.
Source de l'article : https://frama.link/P4uETVL8