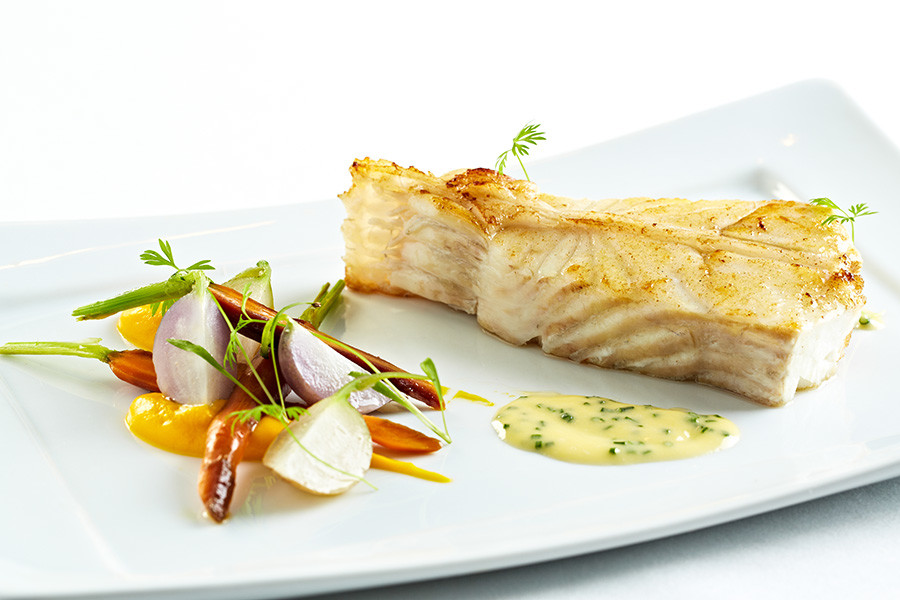 Crédit photo : Le Gavroche, London
Alongside the dates of this year's Roux Scholarship the Roux Family have revealed the typical skills they are looking for in the next chef to be crowned 'Roux Scholar'.
Roux Scholarship 2018 Judges
As one of the most prestigious competitions in the world, the Roux Scholarship can be the door to a world of opportunities. Yet those with their eye on the life-changing prize don't need to be working at a Michelin-star restaurant: the Roux Family want to encourage ambitious young chefs, whatever their background, to apply. The next Roux Scholar could be anyone who has the skills, talent and drive to win, whether they work in a fine dining restaurant or village pub. With three months to go until the January 31st application deadline, they should be reassured that there is also time to learn and practise any of the skills in the list.
Chairman Michel Roux Jr said: "To be a Roux Scholar you need to have what it takes to reach the top, that's a given, but many will be surprised to see they have the majority of these skills in their repertoire already." As well as a flair in the kitchen, the next winner will also need to spend time practising to be competition-ready, as chairman Alain Roux said:
"If you want to reach and stay at the top of your game, these are some of the key skills you need. Careful practice will help you master them to perfection and set you on your way to becoming a Roux Scholar".
Last year's winner, Martin Carabott in action during the 2018 Roux Scholarship
The 13 typical skills the next Roux Scholar should have mastered are as follows:
Roast/ poach a whole fowl, whole joints on the bone, and fish on the bone
Fillet round and flat fish
Bone all meat
Prepare a 'ballotine'
Prepare a stuffing: 'farce fine', coarse or gratin
Prepare a 'mousseline' – protein-based mousse
Make sweet or savoury soufflés
Do a liaison: Roux, beurre manié and use flour, yolks, blood and liver
Make a pastry base: puff, suet, leavened or shortcrust
Make emulsified sauces: hollandaise, sabayon, mayonnaise
Cook 'à l'étouffée' and 'braisé'
Cook under pressure, under judges' gaze
Exquisite presentation skills.
The dates for the 2019 competition are as follows:
12th November 2018: Recipe ingredients are announced and entries open.
Applications must include a written recipe using the stated ingredients and submitted electronically via the Roux Scholarship website
31st January 2019: Deadline for applications.
6th February – 28th February 2019: Blind judging of paper applications, where 18 written recipes are shortlisted based on factors including creativity, technique, seasonality, flavours.
Source de l'article : https://www.hospitalityandcateringnews.com/2018/11/roux-family-announce-roux-scholarship-2019/