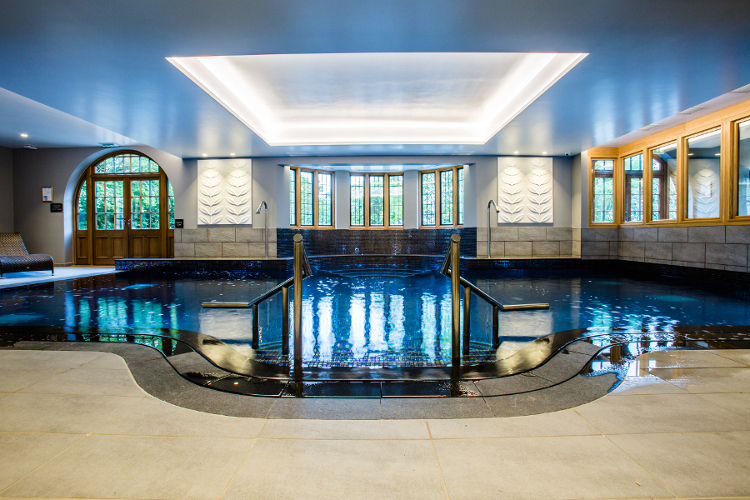 Crédit photo : Eden Hotel Collection/Spa Mallory
Eden Hotel Collection, a collection of nine UK boutique hotels, has announced the launch of its new Elan Spa Academy, in a bid to help plug the demand for skilled therapists within hospitality.
The first of its kind to be launched in the UK, the Spa Academy allows aspiring beauty therapists to earn as they learn as part of a new apprenticeship scheme.
Through a partnership with the International Beauty and Holistic Academy (IBHA), the Eden Hotel Collection now provides the opportunity for successful applicants to work for the group on a full-time basis with monthly study release days.
Seven therapists joined the first phase of the Elan Spa Academy when it launched in September 2018. Apprentices are paid £7.83 per hour increasing upon completion of the qualification, guaranteed full-time employment at the end of the apprenticeship, a dedicated mentor and discounted hotel stays.
Recruits will gain a bespoke Level 3 Beauty Therapy qualification via three days of modular training per month, across a ten-month learning programme.
The Elan Spa Academy is sponsored by ESPA, which will further develop the apprentices' skills by providing additional product and treatment training throughout each stage of the training journey.

Lisa Redding, head of HR at Eden Hotel Collection explains why the group has launched the scheme: "The new Elan Spa Academy has been designed to fast-track the skillset of aspiring beauty therapists within a high quality working and training environment, whilst underpinning the standard apprenticeship learning modules with premium product house training via ESPA. Our aim is to ensure that our apprentices develop the skills – and acquire the qualifications and experience – that are necessary to develop their career in the industry. Our purpose is to offer an entirely different approach and a really special opportunity for aspiring therapists to join a luxury spa collection at entry level."
The launch of the Elan Spa Academy follows the success of the group's Chef Academy, launched by the Eden Hotel Collection in 2016.The Chef Academy has been a great success, with a 94% retention rate of qualified chefs within the Eden Hotel Collection following completion of their training.
The next intake for the Elan Spa Academy will be in September 2019 and will see the Academy expand to cover apprentices at Levels 2 and 3.
The Eden Hotel Collection is part of The Rigby Group Plc, founded by IT entrepreneur Sir Peter Rigby, with the Group's portfolio spanning hotels, aviation, technology, property and investments.
The Eden Hotel Collection consists of nine luxury hotels, restaurants and spas. They are Mallory Court, Leamington Spa; Buckland Tout-Saints Hotel and Bovey Castle in Devon; The Kings Hotel, Cotswolds; The Arden Hotel and Arden House in Stratford-upon-Avon; Brockencote Hall Hotel, Worcestershire; The Greenway Hotel & Spa, Cheltenham, and The Mount Somerset Hotel & Spa, Somerset.‎
Source de l'article : http://www.boutiquehotelier.com/eden-hotel-collection-launches-uks-first-spa-academy-to-plug-gap-for-therapists/