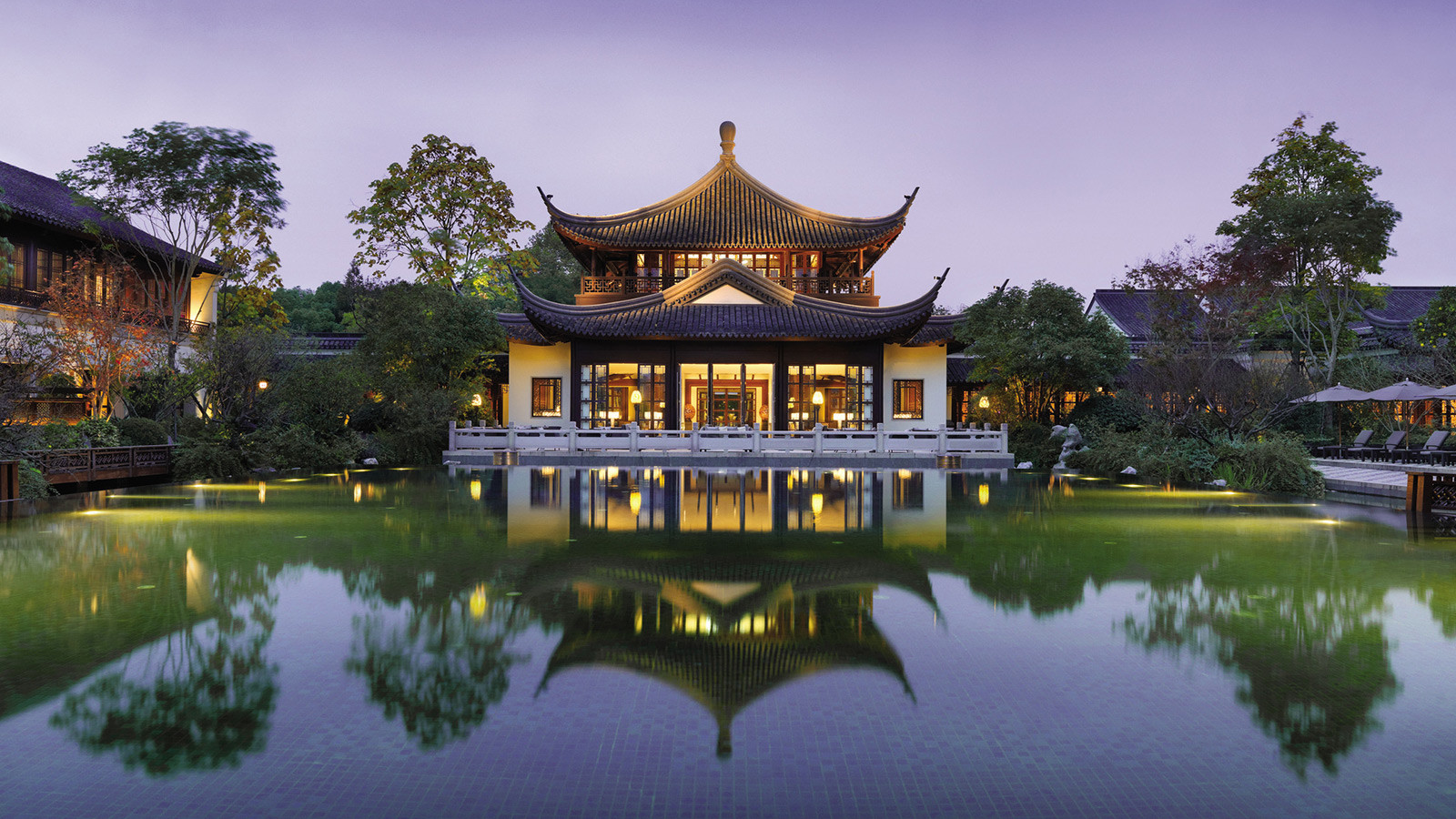 Crédit photo : FOUR SEASONS HOTEL HANGZHOU
Four Seasons Hotel Hangzou at West Lake receives recognition in Etite Traveler Top 100 Hotels, Ctrip 7 Diamond Hotels and Black Pearl ratings.
Four Seasons Hotel Hangzhou at West Lake has been recognised over the years by some of the most reputable industry groups and respected publications in the world for excellence in luxury hospitality. Whether recognised by industry leaders or guests, these awards and accolades reflect the commitment of Four Seasons to setting the standard for service excellence and the dedication of its employees to providing the ultimate guest experience.
Four Seasons Hotel Hangzhou at West Lake has recently received the following recognitions for its leadership and service:
Elite Traveler: Four Seasons Hotel Hangzhou at West Lake - Top 100 Hotels 2018
Elite Traveler, a market-leading guide and curator of the global luxury lifestyle of ultra-high-net-worth individuals, has named Four Seasons Hotel Hangzhou at West Lake among its Top 100 Hotels worldwide in 2018. For the third edition of this award list, Elite Traveler presents updated picks of the properties that offer the most opulent hotel experience.
Ctrip Top Hotel Awards: Four Seasons Hotel Hangzhou at West Lake Among the 51 Hotels Globally Given the Honour of "Seven Diamond" Hotel
Ctrip Top Hotels, aimed at providing a more objective, professional and comprehensive smart travel guide for global consumers, has polished the exclusive evaluation system of super five-star hotels and built the preferred reference guide for luxury trips. While a Six-Diamond hotel is noted as a reason for visiting a destination, Seven-Diamond is a hotel that is is worthy of making a trip.
Black Pearl Awards: Jin Sha Among the 20 Restaurants in China Awarded with Three Diamonds in 2019
Black Pearl Restaurant Guide is an annual restaurant guide carefully selected and published by a council, review committee and invited consultants composed of a group of well-known gourmets, culinary experts and food culture influencers that has awarded Jin Sha at Four Seasons Hotel Hangzhou at West Lake with Three Diamonds, "a must-go once in a lifetime" restaurant.
"To have Four Seasons Hotel Hangzhou at West Lake declared as one of the Top 100 Hotels worldwide is truly rewarding and has been so well earned by the entire team at the Hotel, who dedicate themselves every day to delivering the personalised service for which Four Seasons is known," says Michael Branham, General Manager "It means so much more because the results of these polls were determined by experts and the guests who stay with us, which makes us so very proud to be included."
Chef Wang Yong, Executive Chinese Chef of Four Seasons Hotel Hangzhou at West Lake, has more than two decades of experience in Jiangsu and Zhejiang cuisines and is famed for his creativity, as well as his passion for personally selecting and bringing fresh natural ingredients to the table. "We are very privileged that Jin Sha has been awarded Three Diamonds again in the second edition of Black Pearl Awards and this is a well deserved recognition for the ladies and gentlemen of Jin Sha, from our culinary and restaurant operations teams, who dedicate themselves to crafting memorable and exceptional dining experiences for our guests every day," says Wang Yong.
The menu at Jin Sha is constantly evolving, with classic and contemporary favourites such as Shanghainese braised pork with abalone in sweet soy sauce, boiled sea whelks in rice wine sauce and hazelnut duck liver paste with spring onion pancakes.
Source de l'article : https://bit.ly/2B6HCPc