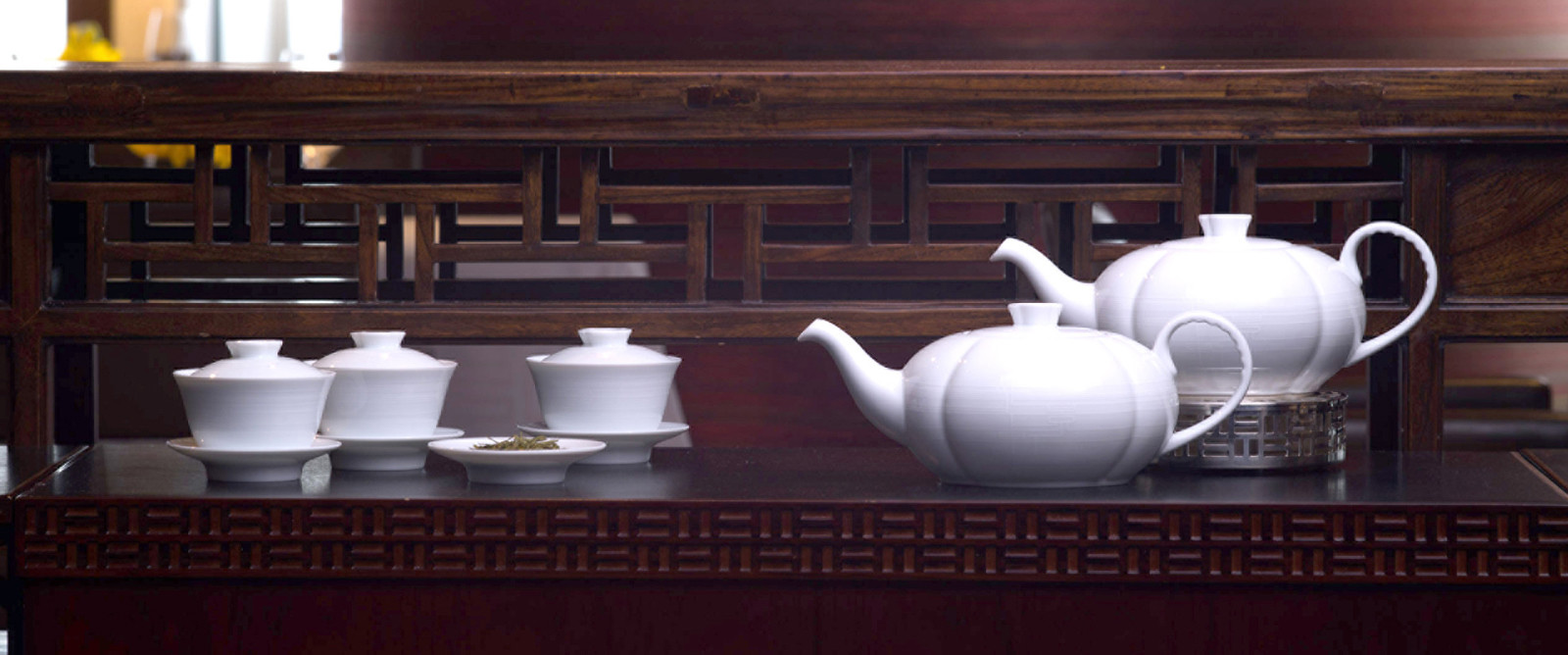 Crédit photo : Four Seasons Hotel Hong
Usher in the Year of the Pig with traditional and symbolic sweet treats handmade by the chefs of three Michelin star Lung King Heen at Four Seasons Hotel Hong Kong. Chinese New Year puddings represent togetherness, good luck and prosperity, an auspicious food that comes in many shapes and variations. Lung King Heen introduces two new flavours this year - water chestnut pudding with strawberry fruit tea and Lunar New Year pudding with coconut flower syrup. Steeped in tradition and sophistication, Lung King Heen puddings are perfect for gifting or serving at one's own family reunion where these treats will disappear in no time.
Strawberry Fruit TeaGgives Pudding a Refreshing Twist
For the Year of the Pig, Chinese Executive Chef Chan Yan Tak and team bring a delightful twist to the traditional water chestnut pudding, infusing it with strawberry-lychee fruit tea. The green tea in the infusion adds a grassy balance to the sweet fruit for a refreshing, innovative dessert.
An alternative to the traditional Lunar New Year pudding, Lung King Heen adds organic coconut flower syrup in the mixture, giving a caramel-like aroma that makes a perfect complement to the steamed chewy rice cake. Coconut flower syrup is an all-natural sweetener, low on the glycaemic index giving this classic snack a healthier, tropical twist.
A perennial favourite of local guests, Lung King Heen puddings come in two additional flavours, each handmade and produced in small quantities by the star team helmed by Chef Tak.
Chinese New Year Puddings
Lunar New Year pudding with coconut flower syrup - HKD 400 per box
Water chestnut pudding with strawberry fruit tea - HKD 400 per box
Taro pudding with air dried meat - HKD 428 per box
Abalone and turnip pudding with conpoy - HKD 488 per box
Send well wishes of luck and fortune to friends and families by gifting them with Lung King Heen Chinese New Year hampers. Guests can choose from Lung King Heen Ultimate, Lung King Heen Deluxe and Lung King Heen Gourmet, priced at HKD 13,998, HKD 3,998 and HKD 2,990 respectively. All hampers include a fine selection of gourmet treats that represent good luck, prosperity and health, as well as the most sought-after Lung King Heen XO sauce, which is produced in limited quantities. The Ultimate Hamper has a large variety of lavish items, including superior dried black moss, five to six heads dried fish maw, six heads South African abalone and more.
Puddings and hampers are available to order from January 10, 2019; hampers will be ready for collection on the same day; puddings are available for pick up from 12:00 noon to 8:00 pm at the Festive Desk, between January 28 and February 4, 2019.
Guests can save 15 percent if puddings are ordered and payment is made before January 21, 2019.
For any enquiries, contact 3196 8708 or email shop.hkg@fourseasons.com.
Source de l'article : https://press.fourseasons.com/hongkong/hotel-news/2019/lunar-new-year/